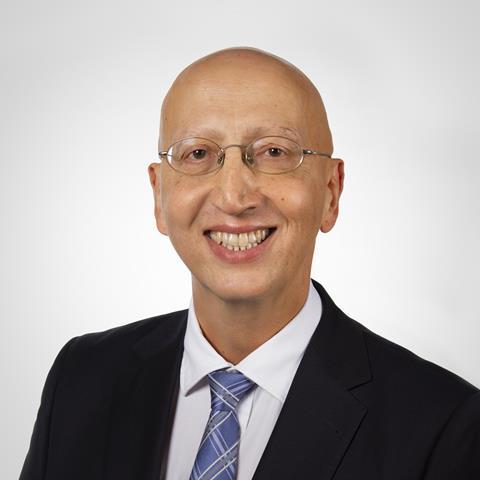 Berry Global's $6.5 billion acquisition of RPC is this year's biggest corporate story in packaging. Jean-Marc Galvez who ran Berry's consumer packaging division with seven quarters of continued growth will move back to Europe to lead the newly formed Consumer Packaging, International Division (legacy RPC). Jean-Marc spoke to Packaging Europe's Tim Sykes about the opportunities Berry sees in this deal.
For the benefit of our European and North American readers who may be more familiar with one company than the other, could you describe the similarities and differences between Berry Global and RPC Group?
Berry and RPC combine to create a leading supplier globally of engineered products and recycled solutions and one of the world's largest plastic packaging companies. Berry and RPC share a sharp focus on customers, innovation and sustainability. Both companies in their respective regions have contributed to the future of packaging globally for decades.
RPC has a unique recycling expertise to support Berry Impact 2025 sustainability goals of 100% recyclable solutions, increased post-consumer recycled content, and bio-based materials.
Berry will complement its differentiated closures portfolio with RPC's unique dispensers technologies that will accelerate its 'advantaged products' growth globally. RPC will add to Berry's global pharmaceutical/healthcare portfolio with unique medical devices among other technologies. Additionally, RPC has a strong presence in emerging countries and will contribute to accelerate Berry's global growth.
What were the qualities and synergies that made RPC an attractive target for acquisition?
RPC is a transformational complementary acquisition for Berry. It creates a global leader in plastic packaging with enhanced growth opportunities. It creates an opportunity to leverage combined know-how in material science, product development and manufacturing technologies across resin-based consumer, industrial and healthcare applications.
It is an unmatched value creation opportunity for Berry shareholders, underpinned by strong industrial logic and powerful synergies. Revenue and EBITDA increase by ~60% respectively, inclusive of $150 million of expected annual cost synergies. The combined revenue and adjusted EBITDA is approximately $13 billion and $2.4 billion, respectively.
Accretive to earnings and free cash flow
Balanced franchise across geographies, markets and substrates
Well-positioned for sustainable plastics and recycling paradigm
Differentiated global M&A platform providing further growth/consolidation opportunities
If we consider the respective technological and know-how that the two companies possessed pre-acquisition, do you expect a process of knowledge transfer across the expanded business will now take place?
Indeed, this will enhance our capabilities to better serve our customers. Leveraging our best practices and technologies globally will deliver superior value to our customers. We offer a deep product breadth and selection as a result.
Anyone who travels extensively across the USA and Europe will notice that there can be significant differences between popular pack formats and designs in each region. Can you envisage that bringing together designers from across these geographies may result in a more varied portfolio and certain formats 'hopping' over the Atlantic?
At Berry, our primary focus is to support our customer's growth and our global view on the packaging industry will be leveraged to better serve our customers and continue to drive unique innovations.
What are your personal reflections on the acquisition and what is your personal vision for the Consumer Packaging International division as you take up your new position?
I am honoured and excited to lead a passionate team of 20,000+ employees and serve the global packaging industry. I am committed to sustainable growth, diversity, and inclusion. Humility and agility will continue to drive our actions. This acquisition will drive positive change to our industry as we globalise our value proposition around convenience, sustainability and cost innovation.