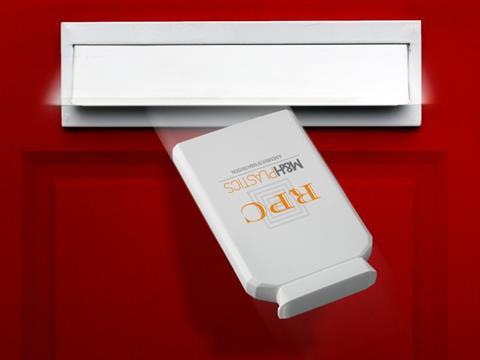 RPC M&H Plastics has created a range of packaging solutions designed to be easily posted through letterboxes to cater to the growing e-commerce market.
With the rise of the omnichannel, more and more brand owners are looking for packaging solutions that cater to e-commerce and home-delivery retail streams, including Garçon Wines' slimline wine bottle, featured by Packaging Europe last year. M&H's new Postal Pack range addresses this demand for a range of solid and liquid products. Ideal for mail order, the pack is available with varying neck and closure specifications to fit different product requirements. The standard solid dose variants are available in 150ml, 200ml, and 320ml, which the standard liquid option complementing the range at 300ml.
M&H's foil sealed, tamper-evident closure and retained wadding, ensures that freshness and security is guaranteed for each delivery.
M&H Plastics commented: 'With today's fast moving modern life, the postal pack is the perfect complement to any e-commerce product range in various markets. From spices & ingredients in the food markets, to OTC medicines all can be easily posted through the letterbox, ready for when you get home.'