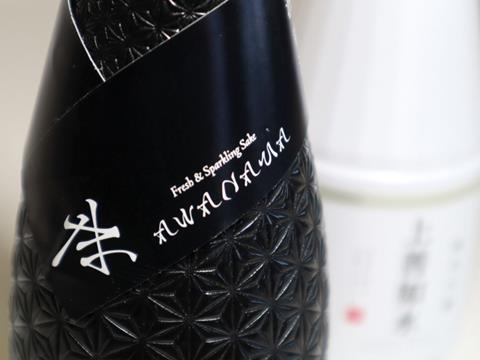 Dow has today announced the results of the 2019 Packaging Innovation Awards, which recognise the packaging industry's best breakthroughs in technology, user experience and responsible packaging. Tim Sykes, who was privileged to participate in the competition's jury for a second consecutive year, reports on the winners.
The Packaging Innovation Awards occupy a special place in the global industry, thanks to thoughtful curation on the part of Dow (and previously DuPont) over many years, combined with a commitment to bring an expert jury from all over the world into a single room for three days' intense scrutiny of every single entry. My personal experience of the rigorous judging process can be characterised by awe at the range and depth of my fellow judges' knowledge, and admiration for the worldwide creativity reflected in the submissions (along with profound mental exhaustion). Having seen first-hand how they work, I have no hesitation in asserting that the Packaging Innovation Awards should command our attention. The winners must work exceptionally hard to earn their plaudits, and the selection of finalists has an uncanny knack of painting a broader picture of how the world's packaging landscape is evolving.
The highest honour in this year's competition, the Diamond Award, goes to a Functional Film Complex PET plastic bottle developed by Japan's Dai Nippon Printing (DNP), an alternative bottle that sets out to reduce the environmental footprint in a brand-friendly way, by replicating high-end container glass. The technological advance is based on the use of a peelable, functional film over the PET bottle, which in addition to aesthetic effects adds oxygen and light barriers to the PET – a necessity in applications such as delicate rice wines.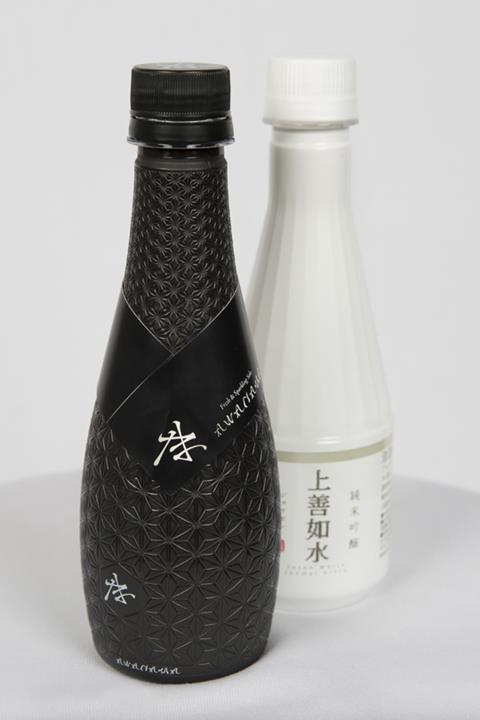 The innovation targets the many beverage bottles made from glass thanks to its barrier properties and sense of luxury, despite the heavier weight of glass and higher risk of breakage. The PET plastic bottle retains the premium qualities consumers associate with glass bottles, while creating a recyclable, lightweight and virtually unbreakable product.
"We are delighted to gain international recognition for our technology," DNP told Packaging Europe. "We are always striving to come up with innovative solutions which can contribute to our society and sustainability. Our journey for innovation will never end, and our technology creates new value that our predecessors have not achieved."
E-commerce
The Packaging Innovation Awards tend to have a sensitive radar to the trends driving the market, and this year, inevitably, saw recognition of some outstanding solutions aimed at optimising efficiency and sustainability within the direct-to-consumer model that is transforming consumption of packaged goods. Among the Diamond Finalists are Henkel's EPIX™ Technology for Sustainable Packaging: a paper-based, curbside-recyclable package that optimises weight, size and impact resistance for shipping. The innovation reduces processing costs and features an innovative lightweight cushioning material. EPIX™ Technology facilitates recyclability of the paper package, and is part of Henkel's strategy for a circular economy.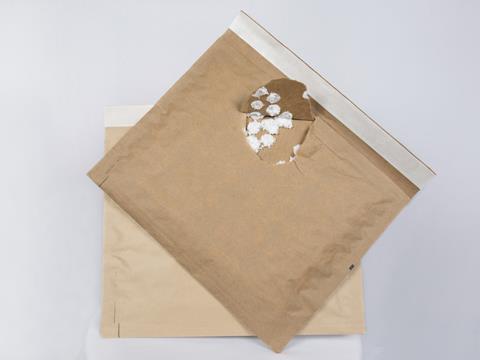 "The demand for more sustainable alternatives necessitated development of technologies that enhanced paper product functionality," Scott Farber, head of Global Paper Solutions Strategy. "As a result, Henkel has embarked on a program to create functional, sustainable solutions for paper, including thermal resistance, impact resistance and barrier properties. The key technological advance involves functionalities that are easily separated from the paper during the repulping process, providing for the recovery and reuse of the fibre, and aligning with Henkel's comprehensive commitment to a circular economy for plastic and sustainable packaging."
Another Diamond Finalist is the widely lauded Eco-Box introduced by P&G's Tide brand. This landmark innovation reimagined Tide's 50 year-old detergent packaging specifically for shipping directly to consumers' doorsteps. The Eco-Box is 60 per cent less plastic than the equivalent bottle (150 oz) and contains an ultra-concentrated formula. On top of having less packaging, Eco-Box doesn't require any secondary re-boxing or bubble wrap. The Eco-Box also enhances consumer experience with a no-drip tap that is easier to use and less messy than other liquid packaging.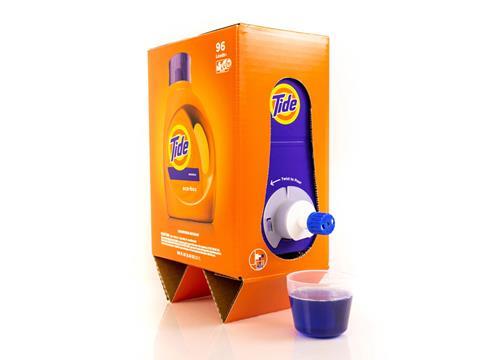 If Tide requires little introduction, fellow Diamond Finalist Truman's is a relatively small brand. The Truman's Starter Kit provides an alternative to single-use plastic bottles for household cleaners by introducing a concentrate and cartridge system that enables repeated reuse of the primary bottle with tap water. Each cartridge is fully recyclable and uses up to 96 per cent less plastic than a typical cleaning product.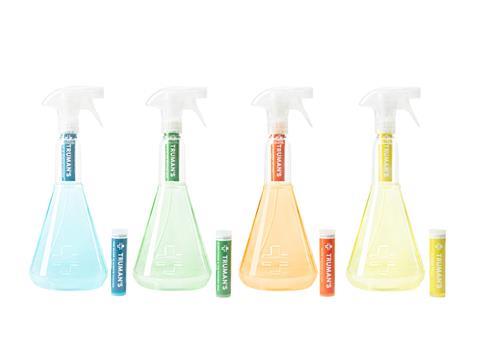 "We started Truman's because nobody needs a gazillion cleaning products with harsh chemicals cluttering their cabinets, and our planet certainly doesn't need the plastic empties," Truman's co-founder Alex Reed told Packaging Europe. "That's why we offer just four cleaners with refill cartridges that safely and effectively clean virtually all of your home's hard surfaces. Truman's is a new take on cleaning concentrates. Businesses have used them for decades, but they never made inroads with American consumers because of the inconvenience and confusion that came with mixing. So we designed a business around concentrate cartridges and an auto-dispensing mechanism to ensure there's never any mixing or mess."
Reaching for sustainable alternatives
To be considered as a Diamond Finalist, a submission had to exhibit some significant environmental contribution, and for many entries sustainability was central to the innovation.
Paperly™, developed by Amcor (formerly Bemis), is a thermoformable paper-based packaging that gives processed meat and cheese packaging a rustic feel and look, and is designed to stand out on the supermarket shelf. With a paper tray made from renewable resources, Paperly™ is aimed at environmentally conscious consumers who prefer products with a more natural feel and recyclable packaging. Made from 85 per cent FSC-certified paper fibres, the whole base tray can be recycled where paper recycling streams are available.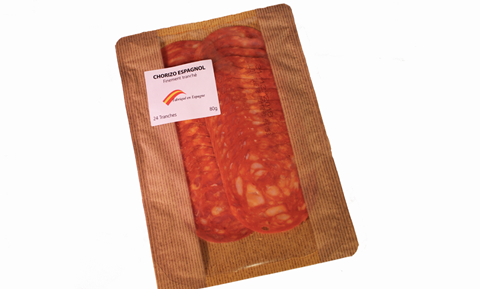 The technological advance behind this Diamond Finalist's innovation was the use of a thermoformable paper in combination with the right sealant and Amcor's value-added top webs, such as EZ Peel, Reclose or SkinTite™. EZ Peel ensures that packaging for processed meats and sliced cheese is hermetically sealed and always easy to open, while the reclose technology allows the consumer to easily reclose the package thereby prolonging the product's freshness for future servings and minimising waste. The SkinTite™ second skin top-web can be combined with Paperly™, and guarantees unrivalled product presentation, increased shelf life and flavour enhancement. Furthermore there is the option to use a Paper-Like™ print effect on the top web. Paper-Like™ is a visual and tactile lacquer that can be applied to the top web, giving it a paper-like look and feel for a cohesive pack design.
"Compared to traditional MAP packaging, this innovation is more sustainable," commented Amcor. "The paper in the tray is from renewable resources and originate from FSC managed forests. The entire pack contains up to 65 per cent less plastic and it has 75 per cent lower carbon footprint compared to a standard mono APET 200 base tray."
Meanwhile, L'Oréal and ProAmpac reimagined the REDKEN® Flash Lift Bonder Inside to minimise material use and packaging SKUs required, while maximising functionality in a demanding haircare niche. It transitioned from rigid packaging to incorporate its built-in bonder with an emphasis on a circular economy. Instead of having a multi-step process that included at least three different rigids, the newly designed spouted pouch combines two containers into one. A newly designed spouted flexible pouch only requires a developer to complete the application process, giving users a portable, useful alternative to multiple rigid containers. A unique curved spout prevents powder fumes and guides product into the easy-open lid that doubles as a measuring cup for added convenience.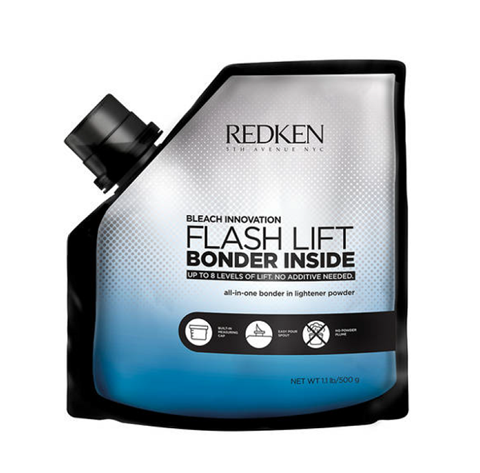 "The final design was chosen based on rapid prototyping of spouts and caps adhered to pouch prototypes made by ProAmpac's DASL (Design and Sample Lab)," revealed Sal Pellingra, ProAmpac's VP Global Application and Innovation Development. "Ideation sessions with a cross sectional team from L'Oréal, ProAmpac and the injection moulder partner, Technimark, were held to review pouring and mixing with six to eight different potential designs until the final was chosen with consumer and brand input. From this the pouch design was finalised and the pour spout and cap design was finalised and the mould produced. Looking back the ability of rapid product prototyping, collaborating with the right partners from the start and being able to move with agility to meet the market launch timeline was key. In addition a packaging machine supplier and co-manufacturer were also involved to launch the project. Was a great example of collaboration."
Another Diamond Finalist that should be familiar to Packaging Europe readers is the 100 per cent polyethylene Frosch pouch developed by Werner & Mertz together with Mondi to replace its previous multi-material flexible packaging for various products. The new mono-material PE film was developed to be completely recyclable by eliminating barriers (like EVOH) and adhesives that can prevent recyclability. The package's decoration is printed on a PE-film. No additional materials are disturbing the near infrared (NIR) detection during sorting. Moreover, refilling an existing Frosch-bottle by using this pouch saves up to 70 per cent material.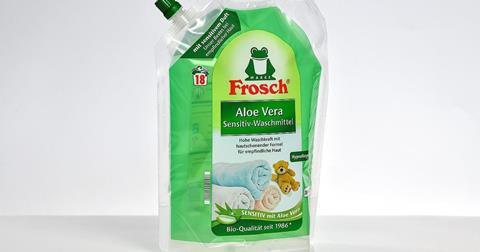 "The key technology advance of the innovation is that we went over the hurdles of existing standards," Immo Sander, head of packaging development at Werner & Mertz GmbH, commented. "To leave the beaten tracks of these standards was risky and involved huge investments on both sides. Furthermore, part of our collaborative strategy was to involve all experts along the supply chain: experts in waste management (sorting & recycling), Cradle-to-Cradle specialists, material and pouch manufacturing experts. Based on that knowledge platform we could realise that innovation.
"In terms of functionality of that stand-up pouch system the target was to a create a substitute that will have no impact on consumer behaviour and convenience. Concerning sustainability and recyclability this pouch has a considerable impact and can be seen as a new standard for stand-up pouches for the FMCG industry. In general, fully recyclable mono-material packaging will be the origin for the future recyclate. Packaging materials that were designed under design4recycling aspects are the necessary foundation for high quality plastic recyclate in large quantities."
Assisting nutrition
The last two Diamond Finalists take contrasting approaches to extending nutrition to those who need it. Embrapa Food Technology, the National Institute of Technology and Macromolecular Institute of Federal University of Rio de Janeiro developed packaging for fruits that makes the most of refrigeration to reduce food waste. The two-part container is rigid, but it's also closeable over a PET-type plastic where the fruits are packaged.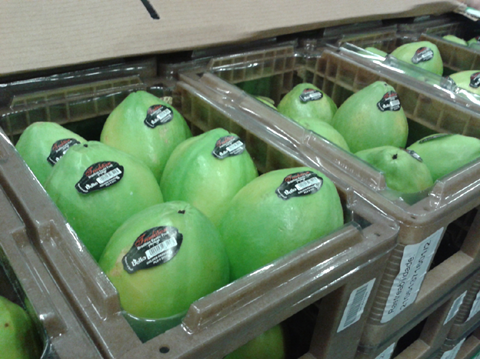 This elegantly simple Brazilian innovation maintains fruit quality longer, with the result of significantly reducing post-harvest losses to less than five per cent, and decreases energy use in the lower cold chain of the supply chain.
Meanwhile, Danone Nutricia Research designed and developed the OpTri bottle for tube feeding products that are prescribed to patients who cannot eat or swallow independently and need to be fed via a tube. The feed is released in a closed system, simply by gravity forcing the bottle to collapse. The closed system reduces the risk of air or environmental contamination and therefore increases safety for the patients. The ergonomic shape of the bottle, integrated big-eyed hook and easy to navigate label ensure time saving for health care professionals, while a non-detachable flip-top cap requires less handling.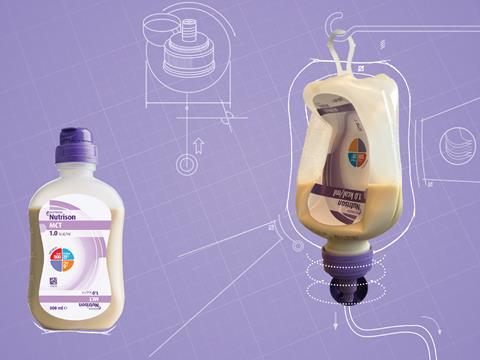 Using reclaimable and recyclable material, the OpTri bottle uses 85 per cent less water than the existing pouch production process and brings a 21 per cent reduction in carbon emissions. Waste plastic from the bottle production process is reused and re-integrated into the manufacturing process.
The 2019 Packaging Innovation Awards hosted by Dow, previously known as the DuPont Awards for Packaging Innovation, is now in its 31st year, and is the industry's longest-running independently judged packaging awards program. The judges evaluated nearly 250 entries from companies in more than 30 countries. In addition to the Diamond Award, the judges also selected eight Diamond Finalists, 10 Gold Award Winners, 12 Silver Award Winners and two Honourable Mention categories.
Full list of the 2019 Packaging Innovation Awards winners:
Diamond Winner
Dai Nippon Printing Co., Ltd., DNP Functional Film Complex PET Plastic Bottle
Diamond Finalists
Embrapa Food Technology, Development of Innovative Packaging for Fruits
Procter & Gamble, Tide Eco-Box
Henkel, EPIX™ Technology for Sustainable Packaging
Danone Nutricia Research, OpTri, a Collapsible Bottle for Tube Feeding Nutrition
Amcor, Paperly™ Thermoformable Paper-Based Packaging
Werner & Mertz GmbH and Mondi Group, Sustainable, 100% Recyclable Frosch Pouch Made of Polyethylene
ProAmpac and L'Oréal Paris, REDKEN® Flash Lift Bonder Inside
Truman's, Truman's Starter Kit
Gold Award Winners
Kawakami Sangyo Co., Ltd., UKIYO-E PUTIPUTI
Meiji Co., Ltd., meiji THE Chocolate 6COLLECTIONS Assorted Package
Duallok, An Elegant Child-Resistant Packaging Solution
Amcor, 46 oz. Coffeemate® natural bliss® Cold Brew with Amcor Geo-Strap™ Base
ALICO S.A., ReciPack
C.I. TAKIRON Corporation, SANZIP Sensory Zipper
Amcor, Molson Coors – 12 Pack Cooler Bag
Reckitt Benckiser, Finish 0%
DuPont Teijin Films, LuxCR™ Depolymerization Process
Huhtamaki PPL Ltd., Bag-in-Bag for Extreme Drop Resistance
Silver Award Winners
Amcor, Full Moon Perdue Natural Look Pet Treat Pouch
Hangzhou Holmes Food Co., Ltd., Baicaowei "Fresh Lock" Packaging
Weener Plastics, 100% PCR Dish Soap Cap
Hangzhou Qunle Packaging Co., Ltd., The "Fortune Stick" Pet Snack Packaging
KW Container, TruSnap™ with TwistCap Paint Container
Incom Packing, SPOT
Blue Apron, Sustainable Gel Packs
Huhtamaki PPL Ltd., Barrier and Drop Resistant Bulk Bag
ITC Limited, Packaging Business, "Breathable Wheat Flour Pack" with Air Release Control
Procter & Gamble / Gillette, Joy Razor
Schur Star Systems, Schur®Star Zip-Pop Packing
Unilever, Love Beauty and Planet
Collaboration Honourable Mention
Werner & Mertz GmbH and Mondi Group, Sustainable, 100% Recyclable Frosch Pouch Made of Polyethylene
e-Commerce Honourable Mention
PAC Worldwide, Scent Blocking Protective Mailer
Smart Karton, All-Paper Pack
Procter & Gamble (China) Sales Co., Ltd., E-commerce Packaging
Procter & Gamble, Tide Eco-Box
Henkel, EPIX™ Technology for Sustainable Packaging
Truman's, Truman's Starter Kit
For more information visit www.DowPackagingAwards.com.