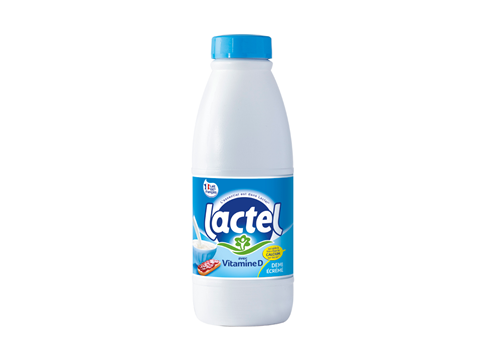 INEOS and LACTEL have announced a partnership on advanced recycling packaging for dairy products.
According to the companies, LACTEL is the first dairy brand, in collaboration with INEOS, to explore a solution for UHT milk bottles produced with polyethylene that is derived from post-consumer recycled material.
In this instance, advanced recycling technology will be used to convert waste plastic back to its basic molecules, which will then be used at INEOS production sites to include recycled contents and replace traditional fossil-based raw materials.
"This trial production of 140,000 milk bottles, based on HDPE from advanced recycling technology, is a world first and a major step forward for Lactel towards a circular economy".
"This new innovative product will be used in the Montauban production plant for an initial production run. At Lactel we are extremely excited to bring this new environmental innovation to our iconic milk bottles," explains Anne Charles-Pinault, Lactel's general manager for France.
Xavi Cros, CEO at INEOS Olefins & Polymers Europe/South, adds: "INEOS is very pleased to progress this partnership with Lactel. Both companies are committed to sustainability and, via advanced recycling, we are able to supply virgin quality polymer from recycled plastic that is ideal for even the most demanding food contact applications like milk. Another big step in the right direction."
After an independent certification process that was initiated several months ago, Lactel's Montauban plant was successfully RSB certified this April 2021. The milk bottles produced in this way are reportedly compliant with food safety regulations and are fully recyclable.