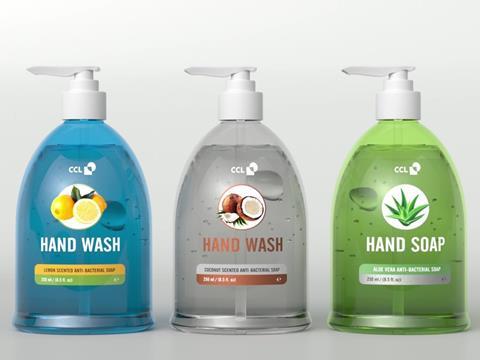 CCL Label's Hybrid ASD Technology, shortlisted in the 'Machinery' category of the Sustainability Awards 2022, enables printing embellishments to be produced with digital hybrid inkjet technology. We spoke to CCL Labels to find out more about the technology.

You're a finalist in the Sustainability Awards 2022. Congratulations! To start off, could you summarise your entry, CCL's Hybrid ASD Technology, in less than 50 words?
ASD is a unique CCL-developed technology providing all the embellishments of conventional printing with digital hybrid inkjet technology. Allowing our customers affordable brand enhancement with a reduced carbon footprint, using less power and material, and tooling whilst ensuring there is no compromise to the design and offering a quicker lead time.
Why do you think the judges were impressed with your entry? Tell us about what is innovative about your project and/or about its impact on packaging sustainability.
CCL's Hybrid ASD technology is a ground-breaking printing technology, designed to reduce waste, reduce CO2 footprint, and use less material and solvents whilst using less energy during the print process. This ensures brand owners still have the freedom to design without limitations. This unique ASD technology allows total flexibility for design and brand managers alike.
Historically conventional printing consists of a lot of tooling and time spent in changeovers. With ASD there is reduced tooling and the flexibility in design is limitless, with personalisation and multi-SKU differentiation. Hybrid ASD also eliminates the need for stock obsolescence with low MOQ's (minimum order quantities), helping reduce waste.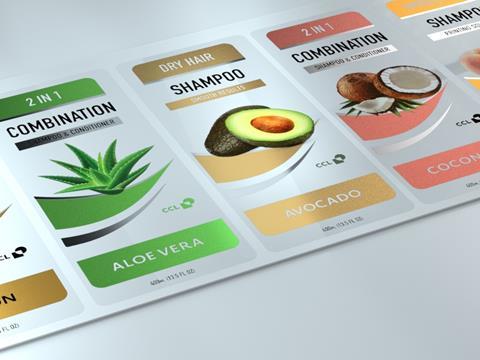 How has your innovation/initiative been received?
Hybrid ASD has been rolled out across CCL globally and has been very well received by our existing partners and new customer base. Having a sustainable printing technology with total design flexibility and greater agility has been a huge benefit for our customers, as we can help them towards a more sustainable packaging future without compromising their brands or shelf appeal.
You're shortlisted for the Machinery category. What do you see as the key demands, challenges and opportunities in relation to machinery in packaging?
CCL saw the market changing over 10 years ago, and machinery was not changing in the right direction for the requirements of our customers, for shorter runs, less MOQ, less waste and shorter lead times. The ASD was developed in relation to the change of agility and use of material and time to meet the ever-changing market demands. During the pandemic, the ASD technology allowed us to be more flexible and support the short-term needs of our customers with products such as hand sanitisers. With all new technology, this is a fast-changing arena and CCL is already working on the new generation of ASD machines.
The winners of this Sustainability Awards category will be announced at a dinner taking place at the Sustainable Packaging Summit in Lisbon on 13th-14th September 2022. To attend the ceremony, register here.