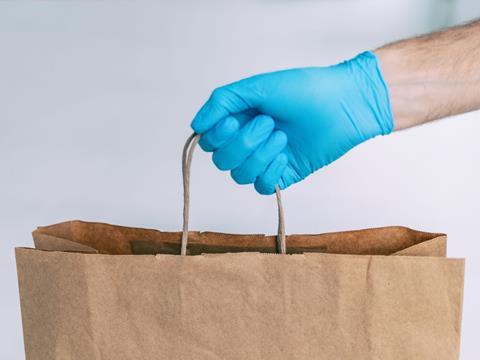 Like in many other industries, the COVID-19 pandemic has created major disruption in the packaging sector. In this article, Barry Sheehan, a Director of Arrowpoint Advisory, the lower mid-market financial advisory team of Rothschild & Co., looks into the key short and long-term trends that may emerge from this disruption and how it might impact investment and M&A activity in the packaging sector.
A resilient sector
The global packaging sector is a vast and relatively mature market. While some segments are growing faster than others, the overall industry growth rate tends to broadly track GDP in the long run. In the decade that followed the Great Financial Crisis, we witnessed strong growth across multiple sectors of the economy and investors, seeking returns on their capital, naturally favored assets that could access this growth.
Although the link to GDP makes packaging companies somewhat cyclical in nature, they do tend to operate in less-discretionary end-markets, such as food and pharmaceutical products. Because of this, the industry has historically been seen as having relatively defensive characteristics. As we enter a period of heightened levels of uncertainly, investors may place greater value in businesses operating in more 'resilient' sectors, such as packaging. We have already seen demand for packaging materials spike in recent weeks in areas such as food packaging, and especially shelf-ready packaging for the grocery industry, driven by retailers' need to meet rising consumer demand and to restock shelves quickly.
Sustainable options are reconsidered
One of the key sector trends in recent years has been the major shift in consumer sentiment in favour of environmentally friendly packaging solutions. While COVID-19 is unlikely to put a halt to this in the long run, there may be some impact on the speed of change in the short term. In the UK, for example, The Department for Environment, Food & Rural Affairs (Defra) has pushed back the ban on plastic straws, stirrers and cotton buds (which was set to come into force later this month) to October 2020.
The foodservice sector has also had to reconsider its approach to using reusable or refillable items that could carry transmission risks. Even before lockdown, some coffee chains had returned to using disposable cups for example. Retailers' and customers' preferences may also shift towards more pre-packaged items, such as fruit and vegetables, rather than buying them loose. Such options may speed up restocking, time through the till and be considered by consumers as safer.
Essentially, we may see the principles that packaging has long served – maintaining the safety, hygiene, and integrity of goods – come to the fore during the current crisis. While this may be a temporary trend, it does mean that the current consumer demand is likely to be for more, rather than less packaging.
The impact of a rise in eCommerce
Other sectors of the packaging industry will see stronger growth as buying habits evolve into longer-term behaviour change.
With the closure of most physical retail stores during lockdown, online orders are booming as retailers attempt to keep sales going. Other retailers who may not have traditionally had a strong online presence have also been forced to shift their business model to eCommerce to ensure survival.
The requirement for eCommerce specific packaging is strong as a result. The retail focus is now on getting products safely to consumers first time, so the importance of packaging that offers the protection of goods through resistance technology has never been more crucial. Retailers want to minimise the risk of product loss or damage to reduce the potential of financial losses and returns.
Return-ready packaging will also increase the likelihood that retailers can get returned product back more quickly and without damage, giving them the ability to place goods back into their stock pool faster when availability might be scarce.
ECommerce packaging specialists within this sector are reporting increased demand and this is likely to continue. While some consumers will return to physical retail, once normality resumes, for others we could see a longer-term change in shopping habits. This is likely to make such specialists attractive, as targets for larger companies or as platforms for future acquisitions themselves.
Substitution effect
The current crisis is unique in that no other peace-time recession has involved the high street physically shutting down. Whilst the closure of stores will reduce the need for disposable instore packaging in the short term, demand may shift to alternative uses. Disposable takeaway packaging options, for example, are now in higher demand as consumption patterns shift to food delivery. As well as booming business for the new food delivery giants, individual local restaurant and food businesses are also now launching their own delivery or food takeaway services, adapting their business models to meet the new consumer need – all of which requires packaging to ensure the food that is delivered is safe, warm and appealing.
The impact on the supply chain
Packaging companies, like all others, will need to adapt to deal with the global pandemic and there will inevitably be disruption in the supply chain. This is forcing packaging companies to look for contingency plans and to better understand their supply chains and their vulnerabilities. This could accelerate existing trends such as "China Plus One" in the US, as companies seek to reduce reliance on any one country. It may also mean a preference for domestic suppliers instead.
M&A activity
Although M&A activity is likely to be more subdued in the short term, COVID-19 will create opportunities. The sharp reduction in the share prices of publicly quoted companies could make them more likely takeover targets. We are also likely to see consolidation in the market as businesses come together to survive and strengthen their market position. Equally, however, as Asian economies begin to recover, we may see heightened inbound interest in western assets. As such, in the medium to longer-term, there is reason to believe consolidation in the sector will continue.