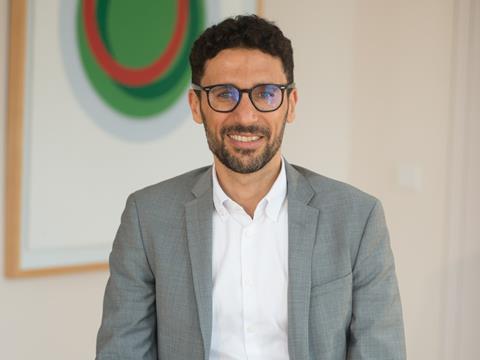 Nicola Bucchioni, Atlantic team leader at UBE Europe's engineering plastics business unit, presents an overview of flexible packaging trends through the ages, and what the future holds for the category.
From wooden boxes to glass, paper bags, tin, metals and aluminium, packaging can be traced to the genesis of human existence. The industrial revolution of 1760-1840 triggered increased production, supply and consumption — even demands for new products. This era also led to innovative plastic packaging to preserve food, protect food from contamination, improve quality of life, and meet the needs of consumers and the global population.
Flexible packaging is one such packaging invention, combining the mechanical and physical features of multiple layers of different polymers to balance functionality, environmental concerns and business considerations.
Flexible packaging comes in various formats such as seal and resealable pouches, gusseted bags, stand-up pouches, microwavable pouches, spouted pouches, zipper and vacuum bags. Today, flexible packaging is changing society as a protective skin for food and non-food products. However, flexible packaging trends are changing and influencing food producers, suppliers, retailers, brand owners, consumers and recyclers.
Technology: digitalization of packaging for smart packaging and smart retail
Technology has its fingerprints on every area of human society, influencing production processes, packaging materials and innovations in plastic packaging. Technological innovations in flexible packaging machinery produce flexible pouches like stand-up pouches with speed, efficiency and improved sealing properties.
However, technological possibilities are constantly changing, and so are formats, designs and trends in flexible packaging. The packaging industry has recognized the need for smart packaging for intelligent storage, sales tracking, product tracking and inventory management with less physical handling.
Flexible packaging is compatible with smart retail: automated processes to store product information (type, size, and colour), record consumers' purchasing patterns and help retailers minimize human input. These features improve efficiency by helping retail stores make informed decisions about their purchase and avoid unnecessary costs and stockpiling of food, leading to food waste and an overburdened storage facility.
For instance, barcodes or intelligent labels provide a unique digital identity, which facilitates product tracking, improves stock management and prompts the removal of expired products from the shelf. Intelligent packaging should communicate information about product quality, as global supply chains and markets are sometimes saturated with fake products.
These codes, smart tags, and RFID labels also help brands owners collect real-time monitoring metrics on the supply chain, obtain insights about the market, and gauge product performance for various food categories.
Market competition and product marketing
Today's food packaging industry is segmented into a vibrant market for processed fruits and vegetables, snacks, frozen and fresh food, sauce and spice, fish and seafood, meat and poultry, baby food, pet food, etc. Brand owners in the food packaging market are driven by intense competition for the hearts and minds of consumers as well as high-growth sectors in local, national, regional and global markets.
Product marketing campaigns are designed for consumer engagement and appeal to increase market share and create an exciting packaging experience at every stage of the customer journey or product cycle. Brand owners rely on flexible packaging designs to personalize product offerings, communicate Unique Selling Proposition (USP), profitably engage consumers and achieve customer loyalty.
Transparency and sustainable marketing also mean that brand owners promote brand values, environmentally responsible products, and recyclable product packaging with packaging formats that combine functionality, performance, and environmental awareness without incurring additional cost or reducing profit. Flexible packaging now comes with unique designs and appealing colours to help companies create a brand identity, attract the attention of consumers, increase sales volume and gain a competitive edge amongst a variety of similar products.
Changes in consumer lifestyle and shopping patterns
Rural-urban migration, population growth and work routines have led to a demand for lightweight, on-the-go, ready-to-eat and portable food packaging to save space and time. Convenient packaging is a motivating factor for buying decisions among consumers, especially millennials. Food producers have to meet consumers' desire for sustainable consumption and sustainable lifestyle through packaging formats that offer convenience and portion control.
The outcome is small-sized food packaging, which is environmentally friendly and helps consumers prevent food spoilage and reduce food waste — often caused by large portions of packaged food. Flexible packaging designs are now embedded with zip closure, valves and other resealable features for controlled dispensing to reduce food waste and save cost. Microwavable pouches allow consumers to enjoy a quick breakfast or lunch at their home or office.
Food products can be stored, opened and closed multiple times — even by multiple users (until content is consumed) with ready-to-use vacuum pouches that are lightweight and designed with zip locks, tear notches and other ease of opening features for children, millennials and seniors. Again, the online marketplace is fast replacing physical stores and transforming flexible packaging. Consumer changing lifestyle, shopping patterns and expectations have triggered a rise in e-commerce, especially during the current pandemic.
However, e-commerce has more touchpoints than the traditional supply chain, which increases logistical challenges and the risk of damage, puncture and contamination. Packaging failure could occur without specialized packaging, as food products could leak or absorb oxygen during delivery and arrive at homes or offices in bad condition. Flexible packaging formats are suitable for physical or online retail stores and provide adequate food packaging for a variety of food products.
Flexible packaging is designed to provide puncture resistance to sharp objects or careless handling and adapt to different weather conditions during e-commerce purchases. For instance, the lockable flexible pouch retains freshness, nutritional value and prevents spillage, especially for sauce, seasoning and spice packaging requiring high aroma retention to sustain quality. Flexible packaging designs are custom-made for the changing lifestyles and different categories of consumers: everyone can now buy or carry meals anywhere and everywhere at any time.
Sustainability: Green, green, green!
The myths, misconceptions and bad publicity surrounding plastic packaging and plastic littering have dominated news headlines and public discourse. Nonetheless, attitudes and perceptions towards plastic are changing with initiatives to improve public understanding and stakeholder appreciation of plastic packaging across the food value chain.
'Reduce, reuse and recycle' as an evolving business model is a catalyst for sustainable packaging, infrastructure for plastic waste retrieval, sorting, and recycling innovations for a circular economy. The pressure to reduce packaging cost, material use, and environmental impact is shaping new flexible packaging formats. Many packaging firms have launched new packaging designs, collection mechanisms for plastic waste and restructured their processes to optimize, upgrade and adapt to recycle streams for multi-material structures.
For instance, Performance PA SC15 a multi-material film with 15% CoPA 6/6.6 has received Recyclass Technology Approval, making it suitable for recycling within the PE-stream. Against common misconceptions, CoPA 6/6.6 up to 15% of the total weight of the film has shown only a minor impact on the recycled end product. Again, the fight against food waste and loss has attracted stakeholder collaboration and action.
According to the FAO, an estimated 1.3 billion tonnes of food waste end up in landfills — amounting to a waste of natural resources used in food production. Innovations in flexible packaging designs enable downgauging to reduce plastic waste in general and the excessive consumption of materials in particular.
More importantly, the multilayer barrier materials in flexible packaging designs make it a packaging of choice to reduce food waste, reduce material waste and energy use, fight climate change and ensure a sustainable future. In the end, flexible packaging trends will continue to respond to technology and adjust to business, environmental and social needs.