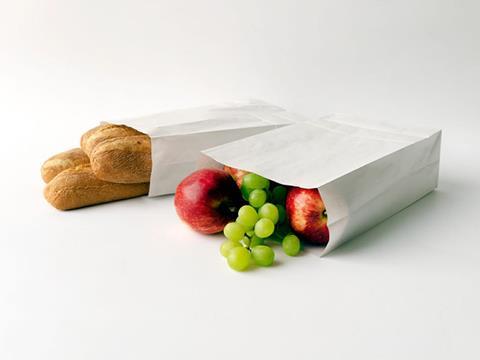 Holmen PACK is a 'fresh and smooth' paper for flexible packaging solutions, which its producer Holmen Paper calls a 'new alternative to MG-papers'.
Holmen PACK is produced from fresh wood-fibres from sustainably managed Swedish forests, and is approved for direct contact with food.
"We are used to challenging traditional markets, and we go where we think we can make a difference," says Tommy Wiksand, VP Business Development at Holmen Paper. "This is how we worked when we entered the book, magazine and retail segments during 2000-2010 and it proved to be successful. We developed and provided innovative paper solutions based on our fresh wood fibre and paved new paths in the markets."
Holmen PACK comes in answer to a market surge, since European consumers increasingly prefer paper to plastics and want to switch to recyclable packaging.
Challenging MG-papers
Holmen PACK combines the beneficial printing properties from a wood-containing paper with the necessary elements of strength from a kraft paper. The paper has a smooth surface on both sides thanks to double-calendering in the production process. This, says Holmen, makes it a great alternative to the traditional MG – machine-glazed – papers that only have one side with a glossy surface. The paper has adequate mechanical strength for industrial use, converting, and many areas within end consumer use. When used as a protective layer it helps preserve the quality of wrapped or interleaved items throughout handling and storage.
As Holmen PACK is approved for food contact, it can meet the demands for branded consumer bags and dry food packaging, supermarket bread, fruit and vegetable bags, as well as fast-food take-away packaging.
"Our production equipment is well suited for cost-effective large-scale production and we can now offer a sustainable alternative to plastics," says Tommy Wiksand.