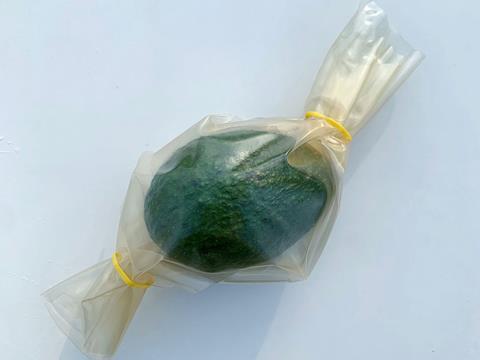 It is estimated that there are 14 million metric tons of plastic on the ocean floor today that will be nearly impossible to extract. 11 million metric tons of new plastic enters the ocean every year. That number is expected to almost triple to 29 million metric tons by 2040 — the equivalent of 241 Washington Monuments.
We are replacing petroleum-based materials with plant protein made from agricultural waste. We are redefining the circular economy in which everything begins with agricultural waste and ends as compostable or biodegradable. Our mission is to bring commercial products to scale that can make an impact on the environment.
In 10 years, we will:
Partner with 10+ beer manufacturers worldwide
Upcycle 2,700,000 tonnes of spent grain
Replace 100,000 tonnes of the world's plastic packaging film
Replace 480,000 tonnes of the world's rigid plastic packaging
Reduce 8,788,000 tonnes of CO2 in combination (spent grain + plastic).
I'd like to ask you about the broader picture beyond your successful entry. 'Sustainability' in packaging is multi-dimensional – both in terms of objectives and challenges. Could you comment on the most important roadblocks you identify from your position in the value chain, and the kinds of solutions you would like to see addressing them (e.g. areas of technological innovation, collaboration, regulation)?
We're looking for approaches that are not just as good as the plastics we aim to replace, we must be better to create a compelling reason for customers to adopt the solution. We cannot rely purely on making a sustainability-led choice.
Mi Terro's material can do things that plastic can't. It has comparable functional properties in terms of barriers, but it's consumable, which opens up all sorts of opportunities for food-grade applications. Crucially it decomposes quickly and naturally, so it can provide the kind of single-use benefits that we are accustomed to, without plastic pollution.
And all this from a natural, sustainable and renewable source. This is what the future of materials should look like across industries and we're excited to a part of bringing this to the widest possible audience.