We speak to FlexSea to learn more about their novel biomaterials that set out to replace single-use plastics. The company is a finalist in the pre-commercialized climate category of our Sustainability Awards 2022.
You're a finalist in the Sustainability Awards 2022. Congratulations! To start off, could you summarise your entry, FlexSea, in less than 50 words?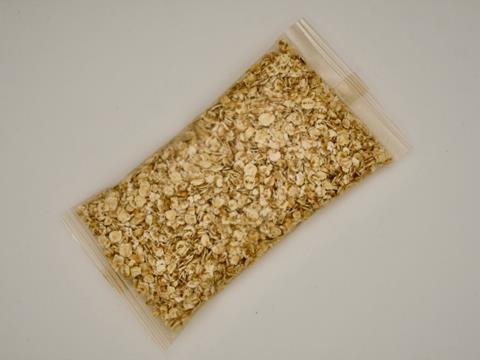 It's great to be a finalist in such a competition! At FlexSea we are developing novel biomaterials with the aim to replace single-use plastic packaging. We are doing so by using sustainably cultivated red seaweed, and our material is home-compostable and degrades in nature within 8-12 weeks after disposal. In fact, it is so natural you can even eat it!
Why do you think the judges were impressed with your entry? Tell us about what is innovative about your project and/or about its impact on packaging sustainability.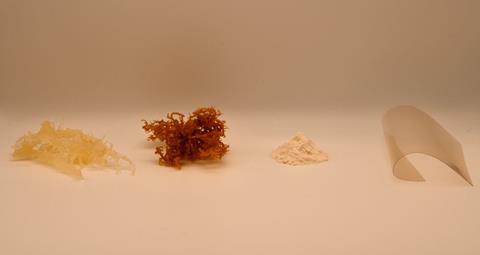 I think that part of what impressed them was our new take on seaweed bioplastic - using red seaweed, unlike the vast majority of others in this field who are using brown seaweed, takes into account a whole new sphere of sustainability: of course, using seaweed leans not relying on land crops, and the associated uses of arable land, freshwater, pesticides and fertilisers. But using red seaweed rather than other species means tapping into the largest seaweed market, as red seaweed is the most abundant on the market today, and also using a seaweed that is over 98% farmed. Red seaweed is cultivated at scale, and has been for over 50 years, whereas the majority of brown seaweed comes from wildly harvested kelp or beached and partially decomposed sargassum. What is particularly impressive about our material is the perfect transparency and the heat sealing capacity, both attributable to using red seaweed biopolymers. Another innovative approach that we have to our project, that potentially impressed the judges, especially when compared to other seaweed bioplastic companies out there, is our very lean and straightforward approach to the market, without actually producing the material in-house ourselves.
When and how do you intend to launch/commercialize this innovation?
We are working with (and seeking more) commercial production partners to bring our material to the market as fast as possible. We hope to have continuous but low scale/volume production capacity by the end of Q2 2023, and larger production volumes by the end of 2023.
You're shortlisted for the Climate (Pre-Commercialized) category. What do you see as the key demands, challenges and opportunities in relation to climate change?
The key demand is the need for change. We all need to alter to some extent what we are doing on a daily basis. This doesn't mean that we need to revolutionise how we live or work, but we must recognise that, if everything we did today was good enough, then we probably wouldn't find ourselves in the mess that we are creating. If FlexSea's biomaterial can contribute to help this, then I'm glad to be part of the solution. And this, in a sense, contributes to one of the key values that we have at FlexSea: we want to change how plastic interacts with the planet, not how people and consumers interact with plastic. The greatest challenge towards the transition to a more sustainable version of our world will be to change consumers' impact on the environment without having to change their perceived effort in doing so.
Winners will be announced at a special awards and networking dinner taking place the evening of the 14th of November during our 'Innovation Horizon' event. You can book tickets for the dinner and/or the conference, which reveals the cutting-edge sustainable packaging innovation that will be needed over the coming 5+ years, here: https://lnkd.in/eyUHXFm