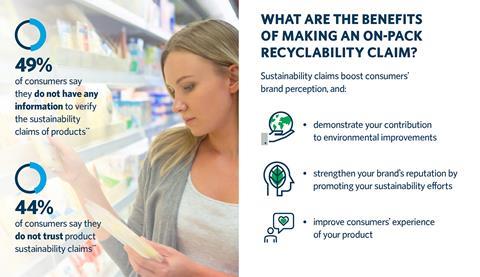 With consumers increasingly looking for more sustainable packaging, well-executed on-pack sustainability claims can help to boost consumer perceptions of brands. However, the breadth of possible sustainability claims and uncertainty around legislation on "green" credentials pose challenges alongside opportunities. Amcor has developed this free guide to help brands create a successful packaging recyclability claim.
This 5-page report covers:
The benefits of making an on-pack recyclability claim
The challenges presented by sustainability claims (especially around legal restrictions)
ISO guidelines and how to follow them
The definition of "recyclable"
How to start the process by measuring the life cycle performance of your packaging
Click here to read the white paper in full.