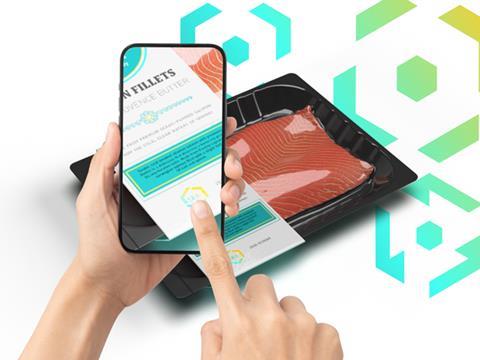 When it comes to digital printing, how far have we come and what can the industry do to take advantage of the many benefits these technologies offer? Victoria Hattersley reports.
Are we there yet?
Anyone who has driven a child on a long journey will no doubt be all-too familiar with the question. When we apply this question to digital printing, as in, have we reached the stage where it accounts for the largest percentage of the market, the answer really depends on what 'there' means. According to the Smithers Pira report, 'The Future of Digital Printing to 2032', by 2032 digital print will account for almost a quarter of the global value of all print and printed packaging by value, so we're certainly not looking at total market saturation. In short, it appears we've still got a way to go (sorry, little one).
Then again, perhaps the child-on-journey scenario is not the best analogy at all. Perhaps we need to think of the road to digitalization of printing as not so much as one with a finite end, as a series of stops – a gradual progression of technological breakthroughs in print machines, workflow and finishing systems that bring us further along the road to mass digital adoption.
In the following, I will highlight four key drivers for progress in digital printing: sustainability, easing supply chain pressures, meeting consumer needs and meeting brand owner needs. I will look at how digital print can help to address, these including some recent examples on the market – and then, perhaps more importantly, how far there is still to go.
Key drivers
1. Sustainability
Sustainability – or lack thereof – is the biggest concern for every aspect of the value chain. There are several ways in which digital already has an environmental advantage over analogue. Patrick Poitevin, former Principal Scientist at Mondelez International and founder of Advisory4Pack, mentions just a few of these.
"Inventory reduction is an important factor: Instead of eg. 60 SKUs with digital you would only need one for each brand. There is also no obsolescence: you only print what you need, when you need, for where you need; this is the case not only for packaging materials, but also when there are changes to the finished product due to overstock; changing legislations or ingredient changes can be factored in. Finally, digital print engines also use less energy than their conventional print processes, as well as well less ink." We can add to this the fact that a significant amount of energy is required to produce offset plates, whereas with digital, no plates are required.
A recent example of the impact innovative digital technologies can have on brand owners' environmental footprints can be found in the finalist list of our very own 2022 Sustainability Awards. CCL Label's Hybrid ASD Technology enables printing embellishments to be produced with digital hybrid inkjet technology. According to CCL, it provides '"all the embellishments of conventional printing with digital hybrid inkjet technology. It is designed to reduce waste, reduce CO2 footprint, and use less material and solvents whilst using less energy during the print process. This ensures brand owners still have the freedom to design without limitations."
2. Ease supply chain pressures
In today's global marketplace, changes in consumer expectations have vastly increased the pressures on the packaging supply chain. Digital print can play its part by, among other things, offering a quicker response to the market, shorter lead times, inventory reduction, increased efficiency and minimum order quantities (MOQs).
Sealed Air, for example, has launched a digital packaging brand, prismiq, which has a portfolio of solutions for design services, digital printing and smart packaging. Through this, systems can run multiple designs on a single order, print serialized/digitized codes and images that are package-specific and allow customers to have flexible order quantities, as well as, it claims, faster turnaround times.
"Our world is constantly changing and evolving," says Amir Shalev, Director of Market Development at Landa Digital Printing, "and our printed products need to be able to change with it and keep up with the pace. Digital printing enables service providers to cut down their response time for their customers. On top of that, the reduction in setup times and make ready means that we can take away the inefficient pieces of the production schedule and release tremendous capacity to let the conventional, analogue presses become more productive – and overall, increase plant yield."
3. Meet consumer demands
The key goal of brand owners – apart from sustainability – is to meet consumers' evolving demands. Increased interest in personalization and customization are central here, as Patrick illustrates: "More and more brands utilize digital print for unique individual customization for events - eg. Cadbury's Dairy Milk associated with football tournaments, Toblerone's continuous personalization which can be done in store, in airports where growth and market increase is obvious. The HP Mosaic is well known and used quite often for customization. Also, brands such as Mondelez International's Milka have enabled the possibility for consumers to individually colour or create their own design and have their packaging (product) printed."
Furthermore, as consumers are much more concerned with both the provenance of the products they buy and what they contain, it is also important that brand owners can communicate information to them in the most efficient way. This includes personalized ingredients and wellbeing information, sustainability messaging and communication. All of this is a substantial improvement on offset if there are ingredient or legislation changes that need to be incorporated on the packaging at a late stage.
4. Meet brand-owner needs
For brand owners, the onus is very much on factors such as security, brand protection and image. Digital presses such as HP's Indigo 6K Secure Press can address the first of these. The machine was designed specifically for the security printing market, delivering end-to-end security solutions featuring multi-security layers printed in one pass.
When it comes to the look of the pack, digital print also opens up opportunities for more higher-resolution graphics than was formerly possible, helping ensure brand stand-out.
"Digital vendors are constantly improving their systems to address a larger piece of the addressable market," say Amir Shalev. "Landa Digital Printing's Nanography® is a platform that allows endless upgrades for productivity, print quality and application span."
'Keep pushing productivity'
All of the above shows us what is currently possible. But it is fair to say that the market has not yet fully embraced the opportunities offered by digital printing technologies. So where are the missed opportunities, what can the industry do better and what are some of the challenges to overcome?
On the one side, the wider industry downstream – the brand owners, retailers etc. – have been slow to embrace the benefits of digital. "What has not been done enough is to bring digital print in-house, in line, near line – which creates even more opportunities in regard to inventory control, reduced obsolescence and sustainability," says Patrick. "But," he emphasizes, "product makers are not printers. So good and close collaboration with digital print converters is essential."
There is also a need to drive technology forward further upstream, on the innovation side, as Amir Shalev tells us: "Digital printing is on its way to becoming mainstream. However, providing the unique digital capabilities of just in time printing and variable data is not enough. Digital vendors will need to keep pushing productivity, media compatibility and print costs to constantly grow digital volumes by working on both sides of the equation – which are volume and value printing."
To 'do better' also involves pinpointing and addressing the most significant challenges or barriers to wider digital print adoption. We are familiar with the issue of food contact compliance when it comes, for example, to recyclates – but the same issue applies to digital inks. As Patrick tells us, there are not many digital print inks or processes that are fully compliant with EU or global legislation. On a more positive note, in the future it is expected that more and more digital inks will become food compliant.
"Cost is another a challenge," he says. "But that is because brand owners compare like for like when it comes to packaging materials. And they do not compare and incorporate other cost benefits such as inventory, obsolescence, speed to market, test markets and so on. Then there is speed. Where conventional print is up to 500 metres a minute, inkjet or electro inks are still slower."
'No final destination, just progress'
But what about the road ahead? What are the up-and-coming technologies or trends that we can expect to make a real difference for the packaging value chain?
One thing that's coming next, says Patrick, is print on shape, where "a product will be able to be printed once packed or even shipped, which leads to greater flexibility and opportunities at later stages – at warehouse, at retail, in vending machines, stores or airports."
From a wider perspective, says Amir, "Expect to see a continuing push by digital vendors in the packaging space. We could have the market include smaller, low-cost systems aimed at very short runs and small customers, to larger, industrial digital presses that will take on the larger volumes and aim for the bigger production plants."
Before we get too excited about the prospects for digital we should remember that embracing newer technologies does not necessarily have to mean that the more established ones become entirely obsolete – rather that the ratios gradually change over time.
"Digital print will and should never be considered to replace conventional print," confirms Patrick. "It is an additional process which can be integrated as hybrid presses or should be utilized for the right reasons, the right opportunities."
Yet there's no doubt that the pace is picking up for digital. Expect to see its market share grow, and look out on packagingeurope.com for stories of new product and technology launches in the coming months.