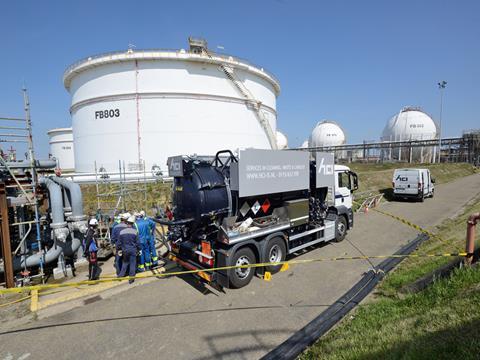 Dow says its advancements in the USA and Europe will enable it to produce circular polymers from material previously considered unrecyclable, adding that it is currently seeking third-party certification for product assurance for its customers.
The new advancements include a partnership with Fuenix Ecogy Group, with the companies agreeing to increase the scale of circular plastics production with the construction of a second plant in Weert, the Netherlands. It adds that the additional plant will apparently process 20,000 tonnes of waste plastic into pyrolysis oil feedstock, which will in turn be used to produce new circular plastic.
In addition, Dow has finalised an agreement with Gunvor Petorleum Rotterdam to purify pyrolysis oil feedstocks derived from plastic waste. The purification process, which is necessary to ensure the pyrolysis oil feedstocks are of sufficient quality to produce new polymers, will supply Dow with cracker-ready feedstock.
Meanwhile, Dow has announced a multi-year agreement with Texas-based New Hope Energy, which will also supply Dow with feedstock for the production of circular plastics in North America.
Dow also says it is on-track to receive International Sustainability & Carbon Certification (ISCC) for each of its major European and US sites. In order to be granted certification, an external audit must be conducted to ensure product supply chains are fully traceable, and that the company and its suppliers are committed to sustainability practices.
According to Dow, these advancements complement Dow's partnership with Mura Technology, which will see the company scaling Mura's new Hydrothermal Plastic Recycling Solution (HydroPRS) technology with a plant in Teesside, UK, which will reportedly be the first 20,000 tonne per year line. The plant is expected to be operational in 2023.
Dow claims that its new advancements are intended to enable plastics that are currently unrecyclable - including flexible plastics used in packaging, which it adds are typically incinerated or sent to landfill - to be recycled into plastics that provide the same performance as virgin plastics derived from fossil fuel-based feedstocks.
Diego Donoso, president of Dow Packagaing and Specialty Plastics, comments: "The market is placing significant value on circularity and Dow is innovating to address the tremendous unmet demand for circular and low carbon polymers.
"Dow continues to collaborate on leading technologies to enable the future we envision – the sustainable, resource-efficient production of circular plastics – to preserve the tremendous environmental benefits of plastics, including the critical role plastics play in reducing carbon emissions."
The company is aiming to provide its initial supply of fully circular polymers to customers in 2022.