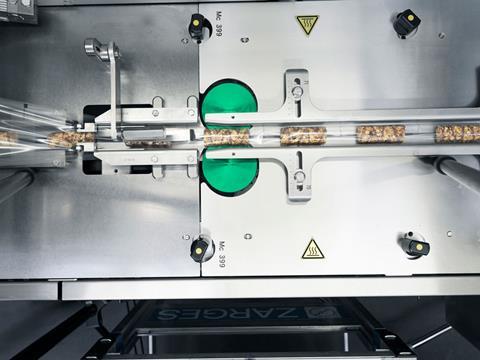 Syntegon takes a look at the rapidly growing and evolving energy bar market in the latest edition of our Innovation Spotlight feature.
So-called "energy bars", i.e. products with health and nutritional benefits, are one of the fastest-growing segments within the snack bar market. Health-conscious consumers are the main growth driver, as they are increasingly on the lookout for all-natural, sustainable products that support their well-being.
Especially in times of global pandemic, with people all around the globe having more time for themselves, a great share of consumers is rethinking their approach to health, nutrition, and sustainability. Bar producers are following suit with expanded portfolios that boost the traditional bar market – with many varieties of shapes, tastes, and packaging styles.
Manufacturers of all sizes – from start-ups and small enterprises to large companies and multinational corporations – are benefitting from the current trend. However, the production of health and nutrition bars differs from conventional chocolate and snack bars production in a number of ways, which has a significant impact on the manufacturing, handling, and packaging process:
Bars with natural ingredients can spoil more easily; consequently, health and nutrition bar packaging needs to offer better protection than for conventional bars
Using natural ingredients like nuts and dried fruits means product sizes can vary from bar to bar, which poses a particular challenge for product feeding and handling
Allergen-free products are subject to stringent hygienic standards. Combined with their oftentimes sticky consistency, this calls for extensive cleaning and maintenance processes.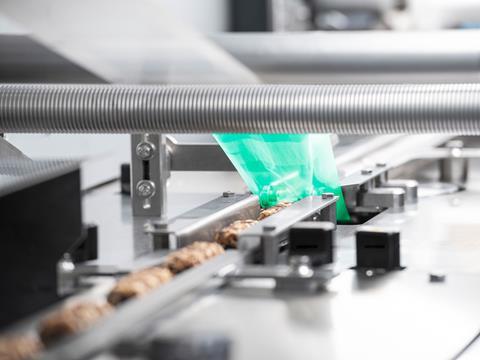 We have created a helpful 30-page whitepaper that addresses the issues surrounding the unique challenges of packaging energy bars. The whitepaper will help you to understand the significant impacts on the manufacturing, handling, and packaging process and addresses the following questions:
What unique challenges does the production and packaging of energy bars pose?
How can the product stand out from the competition on the shelf?
What challenges arise in terms of processing and packaging – for start-ups, medium-sized enterprises and large companies?
What specific solutions and automation levels does Syntegon Technology offer for handling and packaging?
Learn more: http://info.syntegon.com/packaging-of-energy-bars
This content was sponsored by Syntegon.