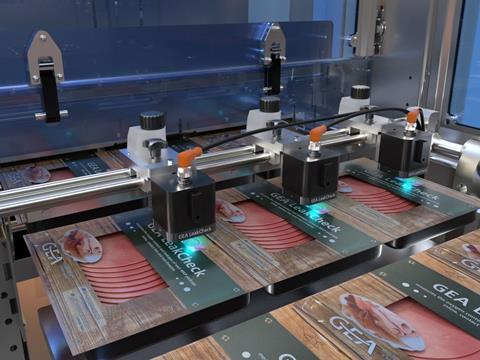 In the latest edition of the Innovation Spotlight, GEA presents energy-efficient and innovative solutions for fresh food products.
Sustainability and recyclability are important topics when it comes to the packaging of food products. At the same time, consumers desire fresh and hygienically packaged food.
There is a wide range of demands for food packages: they protect the products, ensure their long shelf life, present them in an attractive manner, and offer important information. From the beginning of the supply chain, food manufacturers need solutions that meet all hygiene, quality and legal requirements while increasing the added value. They aim to use not only less packaging materials but also more fully recyclable and resource-saving plastics made of mono-materials.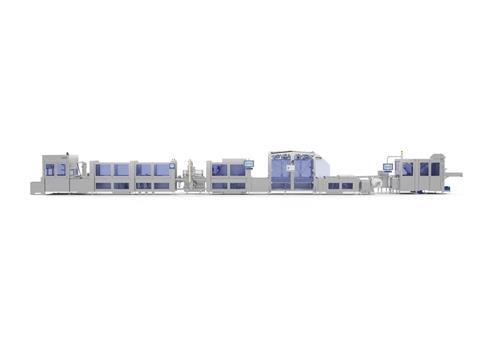 As a global player in the food industry, GEA develops sustainable solutions for food packaging and will showcase these at IFFA 2022 (in Frankfurt/Germany, Hall 8, booth G20) from May 14th to May 19th, 2022. This includes the latest generation of the powerful GEA PowerPak PLUS thermoforming packaging machine with new and unique solutions: revolutionary new film heating systems and innovative evacuation and gas injection systems for vacuum and MAP packages – to mention only two highlights. The PowerPak PLUS is part of a complete, fully automated, slicing and packaging line, which produces packages completely made of mono-material including the used labels.
"At IFFA, GEA focuses on automation, digitalization and sustainability and presents itself as a supplier of packaging solutions that are flexible, efficient and particularly future-proof," says Volker Sassmannshausen, head of product management & marketing at GEA.
Sustainable packaging materials such as mono-materials are not easy to process and new challenges must be met. These types of materials are very often soft, which could affect the stability of the individual packages. The forming of packages requires specific demands when it comes to the heating system of a thermoforming packaging machine. Too low temperatures or uneven heat distribution influences the forming process in a negative way and if the temperatures are too high, the mono-material becomes milky or fragile.
The innovative GEA PowerHeat Z zone heating system, which regulates the temperature evenly in six zones independently of each other, ensures that each individual package is formed uniformly right up to the edges. PowerHeat Z points out its strength especially when mono-materials such as Mono PP and Mono PET are used.
When it comes to the aim of minimizing film thicknesses, the new revolutionary GEA PowerHeat M matrix heating system is the first choice. With this innovative heating system, the packages can be optimized in an unprecedented way. Customized and package-specific temperature profiles can be created by using heating modules, which consist of individual pixels and enable a flexible, targeted and controlled heat distribution.
This smart solution is particularly suitable for the use of thinner films and mono-materials, as the film thickness can be reduced by up to 40% without affecting the package functionalities in negative ways. Despite the significantly lower film usage, the residual film thickness and thus the barrier properties of the packaged fresh products remain correctly.
In addition to the less consumption of packaging materials, both heating systems save energy. Meanwhile, the operating temperature is reached within a very short time period, eliminating long heating-up times. The temperature can be precisely regulated and controlled. These smart solutions ideally meet the most important requirements for sustainability in food packaging.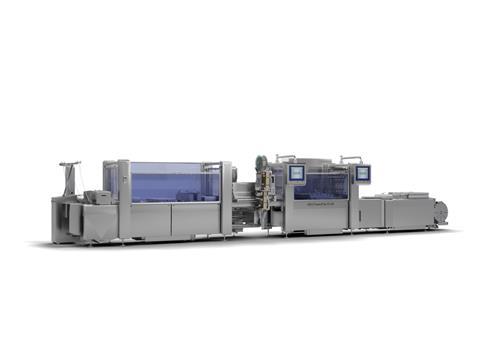 Air evacuation and injection of protective gas is an important functionality of a thermoforming packaging machine. To make these processes easier and more reliable, GEA has developed the GEA PowerJet. Longitudinal nozzle bars between the top and bottom webs ensure that the packages are air evacuated and that the gas is flushed in the sealing station in a very efficient and safe way. This system reliably achieves uniform and extremely low residual oxygen contents throughout the packs and thus product safety and prolonging shelf life.
With PowerJet, the usual side hole punching is completely eliminated. There is no cutting waste, nor can cutting dust get into pipes, valves or, in the worst-case scenario, reach the interior of the packages. In addition, it takes advantage of economics, while the regular replacement of punching knives is no longer necessary. GEA PowerJet shows its benefits particularly when paper-based webs and mono-materials are used.
For more information: gea.com/iffa
This content was sponsored by GEA.