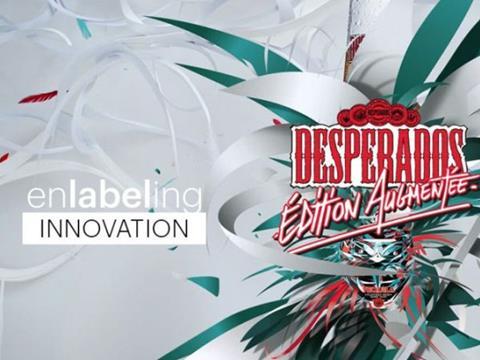 An augmented edition of Desperados was launched in France. Heineken Group in France collaborated with artists from 9éme Concept, agency MNSTR and CCL Label to realise this promotion.
A Step Into ArtWhen scanning the label with the Desperados App, the artwork will unfold in the surroundings like a living sculpture. Street artist and sculptor Matthieu Dagorn created it using Google Tilt Brush™, a Virtual Reality Headset and hand controllers.
Effective ToolAdvertising for alcoholic beverages is strictly regulated in France and millennials aren't easily wowed due to the daily amount of images and impressions raining down on them.With the help of innovative packaging promotions like these Heineken Group in France has found a very effective way to reach their main target group of young adults.The augmented edition is the 19th limited release to hit the market. And the success proves them right: Desperados is the fifth most consumed beer in France (Statista, 2015).The LabelsLong-term supplier CCL Label was chosen to produce the labels for both one-way and returnable bottles.The EcoEmballage compliant one-way labels ensure efficient glass recycling. The WashOff Labels can be removed during the standard bottle washing process back at the brewery.
More info: