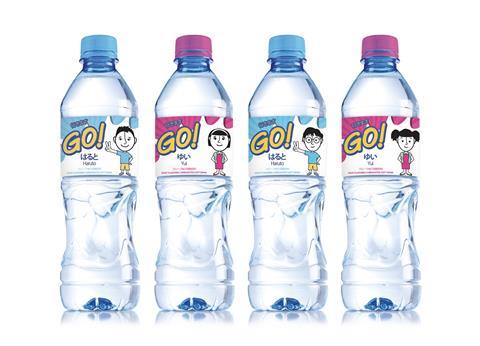 Sidel, a leading provider of equipment and services for packaging liquid, food, home and personal care products in PET, can, glass and other materials, will be showcasing a next generation packaging solution utilising revolutionary DataLase inline digital printing technology at drinktec 2017.
Sidel will outline how beverage producers, brand owners and co-packers can benefit from high speed, high quality digital printing of variable graphics and text on pack at the point of filling, through a unique inline digital printing (IDP) solution based on DataLase colour-change pigment technology.
Luc Desoutter, Specials Project Director, Sidel, said: "The modern world of brands and retailers is changing from 'mass marketing' to 'personalised marketing', where they communicate and engage with consumers directly about the things that interest them. We want to ensure our customers are meeting those changes by offering them easy to use, smart, flexible and customised solutions. We believe our new innovations will address these needs."
The DataLase IDP solution is a unique technology that enables inkless, high-speed, fast turnaround digital printing, ideal for mass customization, and personalisation for the beverage industry.
IDP technology allows printing of variable information to enable real-time marketing to maximise brand owner and consumer value. The system is inkless at the point of printing, thus removing the need for consumables in the food production environment at the point of fulfilment.
Mark Naples, Chief Sales and Marketing Officer at DataLase, said: "Inline digital printing is a breakthrough technology that allows real-time messaging and variable data on pack. Our solution creates true personalisation of products and packs creating completely bespoke and targeted packaging.
"IDP is changing the way that consumers can engage with brand owners and retailers, whilst delivering efficiency across the supply chain in terms of production, speed-to-market and cost."
In December 2016, DataLase became part of SATO, a leading global provider of Auto-ID solutions that connect people, goods and information.
drinktec, the world's leading trade fair for the beverage and liquid food industry is held in Munich, Germany, September 11 – 15, 2017. Sidel, showcasing the DataLase solution, can be found in Hall A6, stand 330.
More info: