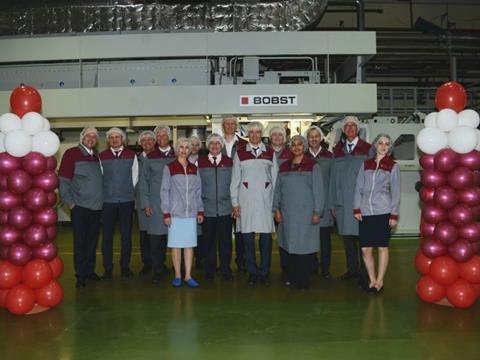 Constantia Flexibles Group has started up a new laminating machine at its manufacturing site in the Krasnodar region of Russia, to serve growing demand in the domestic food packaging industry.
A new solvent triplex laminator was inaugurated this month to commemorate the 12th anniversary of Constantia Kuban, the Russian subsidiary of Constantia Flexibles. With an annual capacity of 60 million meters, the machine can simultaneously glue three rolls of different types of material, using glues with a wide grammage range.
"This important investment will serve our customers with high-quality packaging for coffee, dairy and processed food industries and underlines our credentials as a key player in the local Russian market, which is starting to rebound," said Friedrich Humer, Executive Vice President of the Food CAA division.
More info: