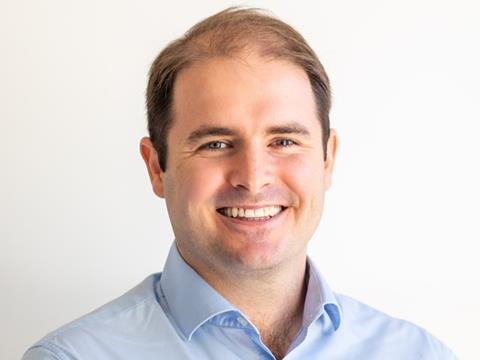 In times of economic uncertainty, how do consumer and brand owner perceptions of packaging change? Christopher Schilperoort, MD at brand and packaging design agency bluemarlin, says that in tough times, packaging has an even bigger job to do.
Economic downturns do interesting things to brands – and not all of them bad. They force marketing managers and packaging designers to look more forensically at how hard their pack is working for them. When budgets tighten and other, more expensive promotional initiatives get put on hold, it throws into relief just how important the pack is; how central it is to a brand's identity and success.
After 30 years in the packaging business, bluemarlin has witnessed the importance placed on strong pack design ebb and flow. Brand and packaging design is constantly exposed to the vagaries of economic forces. And this latest downturn feels like a triple whammy, as a fall in consumer confidence is compounded by a cost-of-living crisis, a surge in energy prices and a post-Brexit hangover. As consumers pay closer attention to their expenditure, so brand owners invariably axe any 'non-essential' brand communications.
But often it's when we're experiencing hard times and there's less cash to splash on multichannel options that the focus should return to a brand's heartland: its packaging identity.
Making commodities covetable
Without a strong packaging identity a product is little more than a commodity. Water is just water until it's Liquid Death, a US brand on an 'evil mission' to get people to generate less plastic pollution. Toilet paper is just toilet paper until it becomes a way for the purchaser to demonstrate how much they care about sanitation poverty in poorer parts of the world.
Loo roll business Who Gives a Crap has been using toilet humour to address the importance of good sanitation since it launched in 2012, donating US$4 million to date. And a soft drink is just a soft drink until it becomes Kinnie, a Maltese brand that celebrates a unique national identity and Mediterranean spirit.
What these brands do with their on-pack identities is set themselves apart from the rest. They give their audiences a 'reason to believe'. It's no longer about 'what' the consumer is buying, it's about 'why'.
Revolutionising markets
Think of the packaging as the brand's nucleus. It provides the starting point from which everything else can grow – but by failing to give it sufficient priority, brands often store up trouble for later on.
Tropicana provides a case in point. In 2009, when the PepsiCo-owned brand replaced its much-loved orange and straw image with a clear glass of juice, it underestimated the audience's connection with the original packaging identity – and sales dropped by 20%. The redesign illustrated the considerable power of packaging, albeit in a negative context, and the importance of a strong brand foundation.
Even the slick 'squeeze' ad campaign designed to accompany the relaunch wasn't able to reverse plummeting sales – because it was built on shaky foundations.
We can't talk about packaging identity refreshes and their transformative impact without mentioning Oatly. Launched in the early 90s by two Swedish brothers, it shifted its messaging from worthy to quirky in 2014 – and turned its fortunes around almost overnight. Cheeky, fresh on-pack graphic lettering and messaging disrupted the sector – and it's now worth around US$1.3 billion.
In the world of branding and marketing, not all channels are created equal. So, when budgets are tighter, it's important to focus on the ones that carry the most weight – and packaging has to be number one.
Getting priorities right
For some business owners, investing in their products' pack identities during an economic downturn can seem counterintuitive. There may be short-term cost concerns and an automatic reaction to cut back, but this isn't the best course of action. The pack is the most tangible link to the consumer; it has the power to build trust and loyalty. And what could be more important than that when the chips are down?
Whatever the economic forecast, it's always a bad idea for brand managers to take their eye off the ball when it comes to the pack. Without that 'big idea', all the roll-outs and extrapolations, new SKUs and regional pushes, etc, can feel a bit weak and misdirected – and brands risk damaging the important connections they've built up with target consumers.
During this downturn, when brand managers double down and devote time to their overall strategies, maybe the first thing they should do is remember what the most important element in a brand world is: the pack.