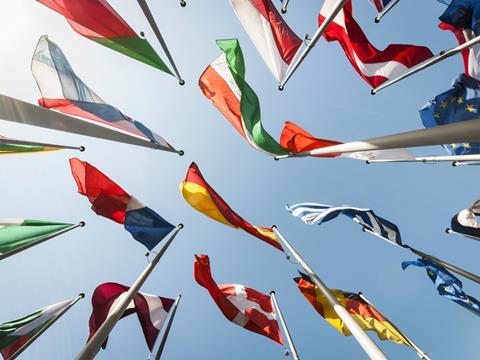 Designing packaging for home and international markets requires very different approaches. There's more to it than translating the words on-pack if you want to make a genuine connection with global audiences, says Andrew Eyles, co-founder and CEO of brand agency bluemarlin.
Designing packaging for local and international markets requires a stark contrast in approach. Many brands opt for the strategy of creating 'culturally neutral' identities to bridge the gap between regions, setting aside humour, metaphors, phrases and symbols tied to their home country to prevent confusion. This approach, which might involve altering colour schemes and visual cues to find common ground, for example, can be very effective.
However, a challenge arises when a brand's identity is intrinsically linked to its region, history and unique traditions. How can a strategic designer convey this heartfelt message so that it resonates with consumers worldwide?
Redefining design
Certainly, it's more complex than merely translating the text on the packaging. Consider the example of fine wine from France. Each label is adorned with details about the vintage, winery, appellation, quality and where it's bottled.
One might think that giving all this information universal appeal would be as simple as interpreting all the scripted text surrounding the elegant illustration of (usually) a château, but in reality, it's far from that straightforward.
While French winemakers must adhere to strict labelling laws, there is room for creativity beyond picturesque images and calligraphic fonts. If your label serves as your brand's calling card, careful consideration is required to ensure it communicates with new audiences effectively and is something they want to integrate into their lives.
Moving into new markets involves numerous considerations, including regulatory compliance, retail environments, varying consumer expectations and distinct perceptions that different people around the world have about particular sectors.
Category cues often influence consumers unconsciously, which can lead to differing brand and category recognition at the point of purchase. Additionally, local culture and consumer knowledge dictate how much visual information needs to be incorporated into the packaging.
When we undertook the task of developing a new identity for French dairy Isigny Sainte-Mère to boost its brand presence in foreign markets, the idea of a 'culturally neutral' design would never have worked. The dairy boasts a rich history deeply rooted in the terroir of Normandy, and respecting this heritage was crucial.
We delved into Isigny Sainte-Mère's distinctive history, revitalising brand icons like Marthe the milkmaid and her donkey, who have been part of the brand since 1909. We gave them a contemporary look and emphasised their role once more. Marthe now represents the care, attention, and love that Isigny Sainte-Mère invests in its products, a message that transcends borders.
We conveyed the dairy's connection to the land visually, using subtle watercolour images of products and scenery to evoke a sense of terroir that anyone can appreciate. A new teal shade reflects the essence of Normandy itself, depicting its waterways, meadows and the marshes where the cows graze. We streamlined the packaging, reducing the amount of text and idiosyncratic imagery.
Harmonising innovation and tradition
Many brands fear that broadening their market scope will dilute their identity and integrity. However, making products more accessible doesn't equate to dumbing them down. Elements like country of origin, craftsmanship and quality can all be expressed in ways that resonate with new audiences without compromising heritage.
While the United States is known for products like Cheez Whiz, there's a global trend toward valuing real food, sourced from authentic places, crafted by genuine artisans with unwavering integrity. Brand owners and their packaging design partners must keep this in mind when venturing into new markets.
In the dynamic realm of business, concerns naturally arise when expanding a brand's reach. The fear is understandable: the brand may lose its very essence in the process. However, it's possible for a brand to grow while staying true to its roots.
The key lies in creativity and effective communication. By strategically highlighting elements such as the country of origin, the artistry behind its products and its unwavering commitment to quality, a brand can attract new audiences without compromising its core values. In essence, growth and preservation need not be contradictory goals.
If you liked this article, you might also enjoy:
The L'Oréal approach to packaging sustainability
What steps is Apple taking to make its packaging more sustainable?
How did Brazil achieve its 100% aluminium can recycling rate – and can it be replicated in the EU?
Experts have their say on the EU's Packaging and Packaging Waste Directive revisions
Also, if you're interested in packaging sustainability, you will want to attend our Sustainable Packaging Summit in Amsterdam on 14-15 November. The Summit brings together leaders and pioneers from across the industry to align strategically, learn, network, and create a critical mass to accelerate change. You can learn more by clicking here, and you can buy a ticket to attend here.