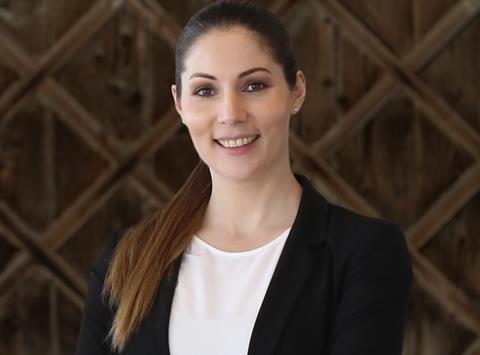 Last month, Lidl Switzerland and Empa announced that their edible, naturally-derived cellulose coating for fruits and vegetables has demonstrated extended shelf life for fresh produce in preliminary trials. We caught up with Corina Milz, head of CSR and sustainability at Lidl Switzerland, to learn more about the innovation and its potential.
In January, Lidl and Empa announced a protective, edible cellulose coating for fresh produce. Could you introduce this innovation to us?
Our new type of coating is made from so-called pomace (grape and stalk residue) and will be used in the future in all 160 Lidl Switzerland stores. Through this innovative project, packaging can be reduced, and food waste avoided.
I'm wondering if you can give us a look at the R&D process - how did Lidl and Empa develop the material?
We chose Empa as a partner because they had decades of research experience with cellulose products. In the Empa Cellulose & Wood Materials laboratory, the researchers spent more than a year working on our behalf to develop a special protective cellulose layer that can be used on fruit and vegetables. The result: The coated fruits and vegetables stay fresh significantly longer. In tests, the shelf life of bananas was prolonged by more than a week.
How does this announcement fit in with Lidl's overall sustainability strategy?
The issue of plastic and packaging reduction has been a concern for Lidl Switzerland for years. We are strongly committed to reducing the use of plastics in packaging. Where possible and ecologically sensible, packaging is omitted completely. This is the case, for example, with our organic fruits, which are labeled using laser technology.
We are always looking for new ways to reduce packaging. Reducing food waste is also a central concern for Lidl Switzerland. We approached Empa to be proactive in looking for new solutions in this area. The research project was jointly initiated shortly afterwards.
Why were edible coatings identified as a potential solution to existing sustainability issues?
Plastic packaging in grocery stores protects fruit and vegetables from spoiling, but also creates considerable amounts of waste. Packaging usually accounts for less than 5% of a product's environmental impact.
If a product is thrown away more often because of a lack of packaging, this is much worse for the environment than packaging a product and perhaps giving it a longer shelf life.
Together with Empa, Lidl Switzerland has now developed a protective packaging for fruit and vegetables that is based on renewable raw materials.
What drew Lidl to them, and do they have any advantages over existing materials/solutions?
No fresh vegetables are to be used for the novel protective packaging, rather only organic residues. In the future, so-called pomace will be processed into fibrillated cellulose. Pomace - this is the solid residue that remains after squeezing the juice from fruit, vegetables, or plants.
In the future, the protective packaging for fresh fruit will be created from these residues, amongst other things. Depending on the results of the study, the coating is either sprayed onto the fruit or applied to the products as a dip and can be simply washed off. As it is harmless for the consumer, it can also be consumed without any problems. The potential of cellulose coating is far from exhausted: It is possible to introduce additives such as vitamins or antioxidants, etc.
On the other side of the argument, are there any drawbacks from a performance point of view, when compared with conventional alternatives?
The project is still in its infancy. Detailed analyses in terms of economic efficiency and sustainability are part of the project.
What's next for this project? How will Lidl be scaling the use of these coatings?
This summer, the promising preliminary trial, which had been running since 2019, was successfully completed and the main trial was launched. The cellulose film developed at Empa will be tested and further improved over the next two years together with Lidl Switzerland and a fruit and vegetable supplier.
The project is financially supported by the Swiss Agency for Innovation Promotion (Innosuisse). As for our plans for the future: We have applied for a patent for the technology. But it is also in our interest that the coating is used as widely as possible for the sake of the environment and to save on plastic and food waste. We cannot provide more specific information at the moment and must first wait for the results of the upcoming main trial.