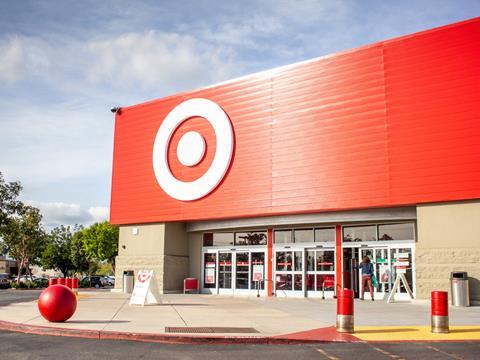 US retailer Target is predicting a $500 million hit to profits this year due to missing inventory, 71% of consumers say they want to buy sustainable products, and 84% report that they actively seek out on-pack recycling information. What do these issues have in common? According to Andrew Manly, AIPIA's communications director, they could all have the same solution: smart packaging.
Over the last few months, several articles and stories have appeared that point out some of the major challenges facing brand owners and retailers – as well as everyone else – in terms of the cost, both financial and reputational, of theft, counterfeiting, poor supply chain management lack of consumer engagement and ever-present sustainability issues. Here are a few examples.
Target, the huge US retailer, is expecting to take a $500 million hit in profits this year due to missing inventory, and it's largely because of theft and organized retail crime, the company said. "It's an urgent issue," CEO Brian Cornell told investors on Target's recent first-quarter earnings call. "Not just for Target, but across the entire retail industry."
Elsewhere, a new report shows 71% of European consumers claim they want to buy sustainable products, and the same percentage of US consumers claim they want to buy products with as little packaging as possible. But while consumers are increasingly concerned, many struggle to identify sustainable packaging. The Bain & Co survey of nearly 4,000 US consumers showed 70% believe single-use glass has a lower carbon footprint than single-use plastic, while only 12% guessed it was plastic—the correct answer.
Also, in the USA C&S Wholesale Grocers of Keene, NH, had to recall over two hundred types of perishable items sold at Stop & Shop stores located in the New York Metro Region because they were not held at an appropriate temperature, according to the details posted online by the FDA. Sadly, other examples of expensive product recalls continue to abound everywhere.
Earlier in the summer, Amcor revealed new research into how packaging sustainability claims impact European consumers. The study was based on responses from more than 3,000 consumers in UK, Italy, France, Germany, Sweden, and Poland and shows that recyclability is now a must-have in the eyes of consumers. The majority (84%) actively seek recycling instructions on packaged products, while 60% say that recyclability instructions and sustainability logos positively influence their purchase decision. Yet many struggle to find recycling information easily.
Now, it's not for me to tell brands or retailers where to invest their money, but in every case above there is a smart packaging solution that could and probably would solve some or all of the problems. Even the current fixation on recyclability and sustainability is catered for. Most ignorance about these topics with consumers is due to lack of information. A QR code or tag can open up a whole world of information via smartphones, not only about environmental issues but also the product, its provenance and even its authenticity. What's not to like about that?
And now the world has woken up to how fragile and broken supply chains can be, there is a whole raft of smart packaging technologies that can offer tracking & traceability, security and condition monitoring, etc. These are no longer just desirable, they are imperative.
Indeed, we are told retailers are responding. While most consumer product companies have publicly announced sustainability commitments, it seems many brand owners still do not have a clear view on which packaging materials they prefer across different applications.
There we have another dilemma as both consumers and producers (of both product and packaging) are completely in the thrall of campaigners who hate plastics for the sake of it rather than following the science. Here too smart packaging has a role to play not only by delivering clear information, but also making sorting and recycling of plastics easier.
As a friend said recently, it's time to "smell the coffee" and deal with the real problems rather than the imaginary ones. And, please believe me, smart packaging can help!
This article was created in collaboration with AIPIA (the Active and Intelligent Packaging Industry Association). For a full update on active and intelligent packaging, come along to the AIPIA World Congress (co-organized by Packaging Europe) in Amsterdam on 14-15 November. The only smart packaging event covering the entire technology spectrum, the World Congress is a meeting place for the global active and intelligent packaging industry where brand owners, innovators, and other stakeholders can network and see and discuss the latest trends and innovations. Register to attend here.