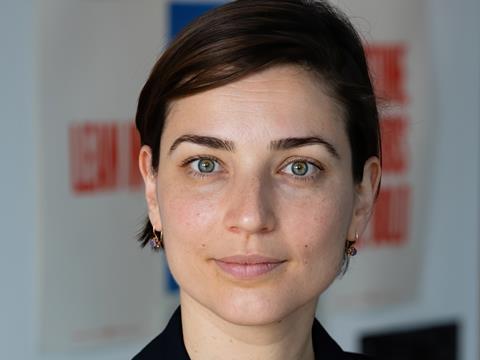 Anna Farberov is GM at PepsiCo Labs – Pepsico's venturing team – which identifies and invests in start-ups with the aim of bringing innovative emerging technologies to market. In this interview, Farberov talks about what her organisation looks for in potential partners, the elements that go into creating the perfect pitch, and the differences between successful pilot trials and unsuccessful ones.
First things first, could you introduce PepsiCo Labs and tell us about the work that it does? How does this fit in with PepsiCo's overall business strategy?
PepsiCo Labs is the technology venturing arm of PepsiCo. In today's rapidly changing world, PepsiCo believes in harnessing the power of technology to solve complex, real-world problems. That's why we created PepsiCo Labs in 2019. A team that acts as a conduit to the world of emerging technology and identifies start-ups to collaborate with.
PepsiCo Labs has the agility, speed and creativity of a start-up and the scale and expertise of PepsiCo. We work to identify and collaborate with breakthrough tech start-ups, to drive growth and competitive advantage for the company.
By connecting the world's most innovative technology start-ups with PepsiCo business units, Labs can unlock shared potential, and develop new solutions. We aspire to lead in tech innovations by integrating start-up solutions at a global scale.
In just a couple of years, PepsiCo Labs has piloted +200 start-ups, and 30 of those pilots have been so successful that the solutions have been scaled up globally across the company.
How does your role fit into that? What do your core responsibilities and objectives look like?
As General Manager at PepsiCo Labs, I lead a team that acts as a conduit to the world of emerging technology. PepsiCo Labs is the bridge between PepsiCo and the startup eco-system, and my team partners with both the corporate and the start-up. We identify opportunities and collaborate with startups to drive growth, and improve efficiency and productivity for PepsiCo, its brands, and partners in its supply chain.
The process starts with PepsiCo defining the key needs in each function across the supply chain. Labs partners with PepsiCo executives to understand business needs, priorities, and opportunities that leading-edge technology can solve.  
Then PepsiCo Labs outreaches to the start-up community, filtering to find the best technology to address PepsiCo's needs. We continually cultivate a network of entrepreneurs, venture capital firms, and corporate partners to identify the best start-up technologies. Those start-ups that match our needs are invited to pilot their tech in a real-life environment.
At the pilot stage, PepsiCo Labs brings PepsiCo teams and start-ups together, facilitating a rapid and seamless pilot partnership. If the pilot is a success, we partner with business units to scale up successful pilots for a broader impact across the company globally. 
What are some of the key things that companies like PepsiCo Labs look for in their partners and the innovations being developed by those partners?
We look for emerging technologies to test in a real-world setting under the partnership and guidance of our team of experts. The start-ups are at the forefront of innovation, developing breakthrough technologies and we provide the scale and brand power to accelerate their potential.
One area particularly relevant for start-ups is sustainability. Driven by the launch of pep+ last year, PepsiCo's end-to-end sustainability transformation, our focus is on identifying unlocks to sustainability challenges, as well as new ways to connect with our consumers. Harnessing a digital future to drive positive change is vital, but we can't do it alone.
Implementing solutions to address climate change is important to the future of our company, customers, consumers and our planet. To drive a positive value chain, our goal is to be net zero by 2040, ten years ahead of the Paris agreement, and to reduce our scope 1 and 2 emissions by 75% by 2030.
We are committed to finding solutions to reduce our emissions and reach our pep+ goals, and we are seeking cutting-edge start-ups to help us do so. We believe that collaboration is the key to accelerating the sustainability agenda for our business and across the industry.
This year, for example, PepsiCo Labs identified 12 start-up tech companies that may unlock potential solutions to help drive PepsiCo's sustainability agenda across the supply chain. Examples include a physical and digital tracking system for sorting and recycling of waste, a bio-based thermoplastic converted entirely from household waste – including unrecyclable plastics and all organics, and an AI-based failure detection technology for production factories. Throughout 2022 and 2023, trials in Europe and North America will test these emerging technologies, to help PepsiCo identify which can be scaled in the long term, and drive a positive value chain. 
You must have sat through thousands of pitches. I imagine that some of these were good, while others were not so good. When you think about pitches that have impressed you, are there any positive attributes that the companies/innovations had in common?
There are many, but let me give you the top two in my view. First of all, a good presentation starts with good preparation – know your audience. A presentation to a potential investor or a VC is not the same as a future customer. Presenting to the CEO of the future customer is not the same as presenting to the technical experts. So, knowing what is the level of understanding and what is their expectation from the meeting is key.
The second one would be – keep it simple. Can you explain what problem you are addressing and how you will solve it in simple words? Before diving into complex technical explanations, it needs to be very clear what is the need, the solution, and the benefit.
What goes into making a pilot scheme successful?
When planning a pilot, the first thing that needs to be settled is the objectives. What is the problem statement? What is in scope and what is out of the scope of the pilot? Only by having clear objectives will be possible to conclude whether the pilot has been successful or not. Obviously, keeping measuring until the end of the pilot is a must.
Getting feedback enough is also key. It is important to involve a real audience, people that will need that technology in the future.
Finally, understanding the ROI and how quickly you can expect to benefit from the investment.
Are there any key reasons for why pilots fail? What more can the packaging industry do to ensure that interesting and useful innovations reach commercial scale?
Many times, we go after the shiny toys and the latest technology. But in fact, everything should start with the need – what challenge am I solving? If you start with the need in mind and look for solutions to address it, you are in the right direction. Tech for the sake of tech has little value in the real world.