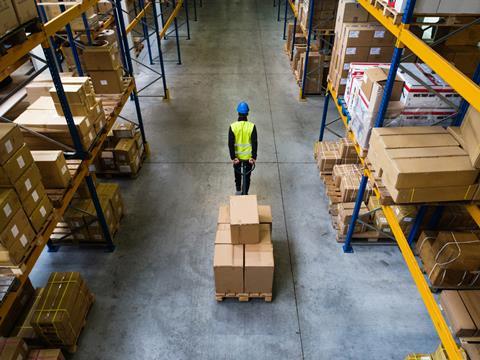 SCALIZE, which provides automated analysis of packaging dimensions to help reduce material costs and enhance sustainability, is a finalist in our 2022 Sustainability Awards. Robert Hughes, one of the company's co-founders, tells us more about the potential of its solution.
You're a finalist in the Sustainability Awards 2022. Congratulations! To start off, could you summarise your entry in fewer than 50 words?
SCALIZE analyzes packaging designs via both volume and dimensions, identifying minor adjustments that yield on average +20% more units per pallet. We automate optimization within value chains that hasn't been possible with existing palletization software and spreadsheets. This accelerates packaging development and ensures optimum products for transport and on shelf.
Why do you think the judges were impressed with your entry? Tell us about what is innovative about your project and/or about its impact on packaging sustainability.
Brand manufacturers have been unaware that products palletized with a high area and volume percentage utilization, could see a significant increase in units per pallet by small adjustments to primary packaging designs and secondary packaging.
Products in many categories aren't volume efficient and are often as tall as possible on shelf, and for any design, tolerances and air gaps in secondary packaging end up having a large impact on the potential units per pallet. By innovating the analysis of product sizing within value chains, better and faster investments can be made to implement more sustainable products.
Projects to improve packaging materials and reduce weight are accelerated, and secondary packaging configurations can be optimized for handling by retailers as well as for multiple logistics scenarios. Transport emissions are reduced, and costs that are equivalent to those from material reduction are saved, which is a valuable contribution toward consumer value.
How has your innovation/initiative been received thus far?
Retailers have been early adopters as that is where the impact of sub-optimal transport and size on shelf is felt most. We are automating the analysis of their assortments to help identify improvement potential towards their sustainability and logistics priorities.
Brand manufacturers with visibly overpacked products, such as meat and seafood, are also enthusiastic to optimize packaging with their suppliers in a complex value chain that requires simple collaboration with data and integration of capabilities.
We are grateful for the feedback and feature requests from packaging developers, logistics and sustainability experts, as we develop the tool to their needs so that they can implement their projects with faster and better results.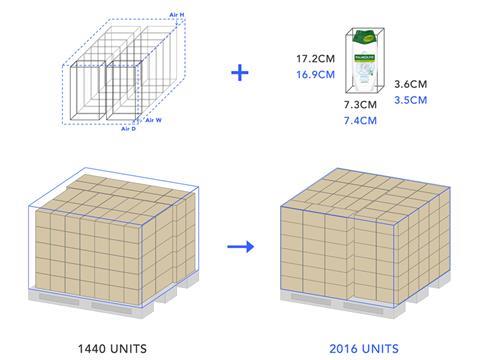 You're shortlisted for the Best Practice category. What do you see as the key demands, challenges and opportunities in relation to sustainability best practice in packaging?
Packaging teams have never been busier than today, innovating and renovating their assortments for sustainability and consumer value. Complexity in the supply chain and ensuring product concepts are holistically sustainable requires transparent data, analysis, and collaboration between both internal and external partners.
Each product's value chain is individual and development decisions will face compromises, even with the help of guidelines. For best practice in sustainable packaging, digital tools are an opportunity to better collect and analyze data between partners, reduce workload, and support investment decisions for sustainable concepts.
The winners of this Sustainability Awards category will be announced at a dinner taking place at the Sustainable Packaging Summit in Lisbon on 13th-14th September 2022. To attend the ceremony, register here.