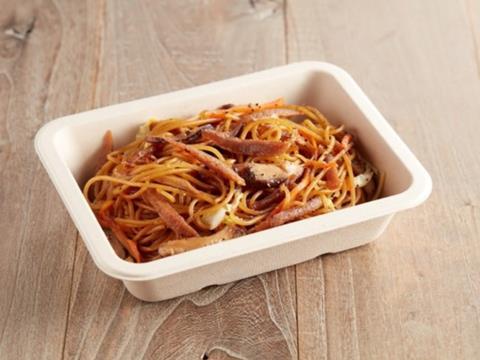 Green Monday's Omnifoods Home Compostable Trays, which are made from sugarcane bagasse and bamboo fibre and can be composted within four months, are shortlisted in the Renewable Materials category of the Sustainability Awards 2022. Find out more about the solution from Green Monday in our latest finalist interview.
Could you summarise your entry, the Omnifoods Frozen Ready Meal Range with Home Compostable Trays, in less than 50 words?
Omnifoods' natural pulp tray offers five sustainable qualities necessary to protect Mother Earth: compostable, biodegradable, recyclable, renewable, and reducing the impact on the environment. It is a nutritious plant-based food, and the tray is durable and suitable to hold food sold frozen or chilled for later reheating for instant consumption.
Why do you think the judges were impressed with your entry? Tell us about what is innovative about your project and/or about its impact on packaging sustainability.
Green containers provide a holistic perspective on sustainability. Besides being made of renewable materials, the tray overall represents an important step towards RTE food packaging. Featuring plant-based proteins and nutritionally balanced ingredients, our ready meals are packaged in an eco-friendly manner. Sugarcane bagasse and bamboo fibre are mixed together to make the trays leak-proof so that they can hold food with high moisture and fat content instead of plastic trays.
Designed from 100% plastic-free materials, the tray can be composted at home or in industry within four months. In the production of this green product, only a few hazardous byproducts will be generated. These meals were launched at over 700 outlets of convenience stores and various supermarket outlets in Hong Kong. No other brands in the market offer compostable and degradable containers.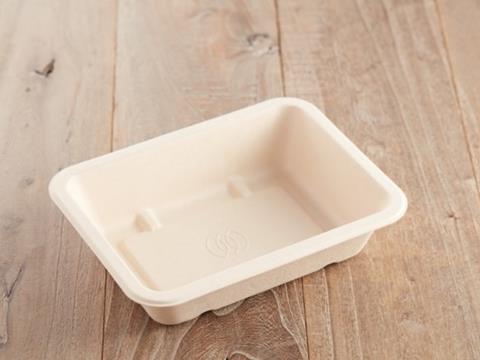 How has your innovation/initiative been received?
Since there were no similar solutions currently available in Hong Kong, we became the showcase in the industry, being highlighted in the packaging report in Hong Kong. Furthermore, we recently won the sustainable food award 2022 in the category of sustainable packaging. For big corporations in Hong Kong which have policies to reduce plastic use, they ordered our frozen meal boxes for their staff during COVID-19 (when people were not allowed to eat out/need to minimize frequencies of eating out.) As of today, over 150000 meals have been sold using these trays.
Green Monday was founded in 2012 with the vision to "Make Change Happen, Make Green Common" by providing innovative solutions to raise awareness globally so as to address climate change, food security crises, public health and animal welfare issues. Interconnectedness exists among product, process, and packaging. As a matter of fact, many companies ignore at least one of these 3Ps. As a result, their business is not environmentally sustainable. In light of our company's commitment to the environment, we would like our customers to not only eat green, but also reduce waste when opting for convenience foods.
You're shortlisted for the Renewable Materials category. What do you see as the key demands, challenges and opportunities in relation to renewable materials in packaging?
Renewable materials will definitely become a trend in future packaging and will increase in demand. In the food industry, plastic trays are common for holding frozen ready meals because a wide range of food industries use plastic packaging as a way to reduce product costs and to extend shelf life along with other benefits such as moisture resistance.
Over the past years, we have witnessed first-hand the damage that single-use plastics have done to our environment. A huge chunk of pollution comes from single-use plastics because they require a lot of energy to manufacture and they end up in the ocean, killing wildlife in the process. A growing number of organizations are recognizing the value of plastic-free packaging practices in response to plastic pollution's emergence as an increasing threat to the environment. Therefore, natural pulp containers are becoming the norm in many facets of the food industry.
The use of natural pulp containers for RTE foods will face many challenges, both now and in the future. Cost is the primary concern for the current challenges. RTE markets are highly competitive in terms of pricing. It is uncommon to use this type of tray in fast-moving consumer goods because compostable materials are at least 40- 50% more expensive than recycled plastic. Furthermore, limited technology capabilities make it possible to produce pulp trays for storage of frozen foods, making the supply of these compostable trays limited. Compared to most plastic tray-held meals with an 18-month shelf life on the market, RTE foods with green containers have a shelf life of 10 to 12 months. The shelf life of the products is shortened. That is why we tested out the use of these trays in Hong Kong markets as the product transit time was short.
What number of people, however, would recycle and compost the trays after use in the communal compost bins or their own gardens in the future? The answer is a few or even none because of convenience. While the food industry makes every endeavour to switch its products and packaging to be more environmentally friendly, it's very difficult to change our habits to promote sustainability in our daily lives. Therefore, the public should be educated about the importance of recycling so that they will be more aware and aware of what recycling is.
The winners of this Sustainability Awards category will be announced at a dinner taking place at the Sustainable Packaging Summit in Lisbon on 13th-14th September 2022. To attend the ceremony, register here.