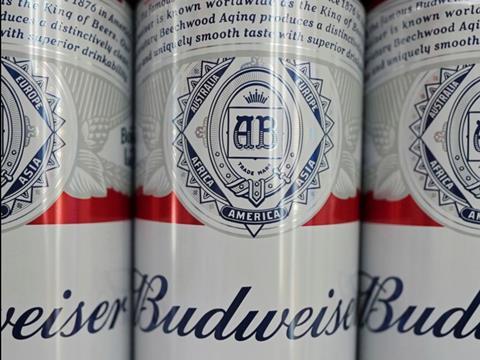 Shortlisted for the 'Climate' category of the Sustainability Awards 2022, AB InBev, Rusal, Canpack, and Elval's low carbon aluminium beer can is made with 100% renewable electricity and uses an inert anode technology that allows for reduced emissions. AB InBev tells us more about the collaborative solution.
You're a finalist in the Sustainability Awards 2022. Congratulations! To start off, could you summarise your entry in fewer than 50 words?
With our partners, we've developed the world's lowest carbon aluminium beer can. Produced with 100% renewable electricity, the can uses breakthrough inert anode technology which generates one thousandth of the current average emissions for the industry. Infinitely recyclable, it brings the future of low-carbon, sustainable packaging to consumers.
Why do you think the judges were impressed with your entry? Tell us about what is innovative about your project and/or about its impact on packaging sustainability.
The project is a world-first and a significant milestone on the road towards decarbonisation across our industry. Packaging represents more than 40% of our CO2 footprint so any solutions we develop in this space can have real impact.
The inert anode technology, operated by renewable energy, generates one thousandth of the current average emissions for the industry. Direct and indirect smelter emissions are at 0.01, compared to 12 t CO2/t Al for the industry average.
Like our consumers, we care about climate change, and want to make it as easy as possible for people to choose environmentally-friendly options in their day-to-day lives, whether it's enjoying a beer brewed with 100% renewable electricity and locally sourced ingredients, or now in a low-carbon can.
How has your innovation/initiative been received thus far?
The pilot, which took place in several markets, was a success and we are exploring how to roll out at scale with our suppliers and partners. This will play a significant role in reaching our goal to achieve net zero across our value chain by 2040.
Our announcement for the project also gained significant traction, with 90+ pieces of media coverage across our various markets and strong social media engagement.
You're shortlisted for the Climate category. What do you see as the key demands, challenges and opportunities in relation to climate protection in packaging?
Finding more ways to take a circular approach to packaging and improve the materials we use has been a big focus for us and has a lot of potential. Packaging represents a significant amount of our environmental footprint and at AB InBev we are working hard to reduce it in many ways. We're aiming to have 100% packaging in returnables or made from majority recycled content by 2025.
To achieve this, we're exploring approaches to reduce packaging and the need for virgin materials where possible, increasing recycled content, identifying opportunities to recycle materials and promoting the recovery and reuse of packaging in its original form.
More broadly, we are building climate resilience by committing to transition our global operations to 100% renewable electricity and reduce our GHG emissions by 25% across our value chain.
The winners of this Sustainability Awards category will be announced at a dinner taking place at the Sustainable Packaging Summit in Lisbon on 13th-14th September 2022. To attend the ceremony, register here.