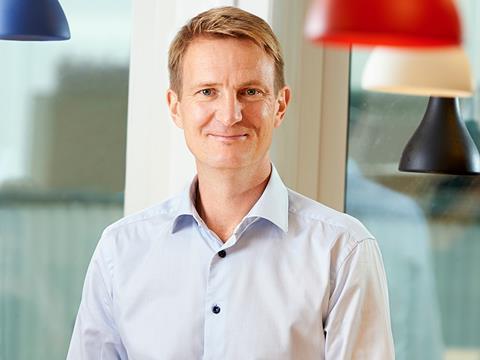 What role can packaging and processing innovation play in helping to decarbonise global food systems? And how can our industry empower consumers with knowledge as it works towards this goal? Alex Henriksen, Managing Director for Tetra Pak North Europe and UK, tells us more.
The global food system accounts for over one third of global greenhouse gas emissions. Moreover, a third of all food produced is lost or wasted, contributing to 8% of all emissions worldwide.
This pressure on global food systems is set to grow. Forecasts suggest there could be 9.8 billion people on the planet by 2050, increasing future global demand for food by 50%. But as demand increases, so too is consumer awareness of the importance of sustainability in the food supply chain.
The general public expect companies across the food industry to make a conscious effort to reduce their carbon footprint. For example, a recent report by Tetra Pak found that most people in the UK (70%) believe that packaging companies have a responsibility to create and develop more sustainable packaging.
The food and beverage industry has a crucial role to play in decarbonising the food system, as we can galvanise action and drive change amongst broader stakeholders across government and the wider population.
Reducing waste with food processing technology
Food loss and waste account for a significant amount of global greenhouse gas emissions, with a staggering 14% of all food produced being lost from harvest to retail, predominantly due to inefficient production practices. Improving these systems and reducing food loss and waste will play a vital role in decarbonising global food systems.
We can work towards this goal by advancing processing technologies, including utilising food by-products as alternative sources of nutrition for both people and animals. This is already happening in the dairy and beer industries, where proteins from processing residue are captured to create new nutritional beverages and foods. This allows manufacturers to get more out of the raw materials they produce by upcycling production by-products, rather than discarding them.
Techniques such as this reduce food loss and waste, and support the creation of a circular economy by keeping valuable materials in use for as long as possible. This, in turn, will improve food security by reducing external resource dependency and reliance on global supply chains.
Packaging innovation
Packaging also has a key role to play in decarbonising global food systems. The industry's technological advances have extended the shelf life of products, reducing the need to throw food away and driving down the amount of waste produced as a result.
Almost 70 years ago, Tetra Pak was at the vanguard of introducing technologies for aseptic filling in the food and beverage industry. This process, combined with shelf-stable packaging, helps keep food accessible, safe and nutritious without the use of preservatives or refrigeration. As such, it was recognised by the Institute of Food Technologists as the most important food science innovation of the 20th century.
Providing correctly sized packages can also help reduce waste. By developing a wide range of packaging formats and sizes, packaging manufacturers can allow customers and consumers can select the package that best suits their products.
Empowering the consumer with knowledge
Tackling wasteful patterns of food consumption is also an essential aspect of the supply chain that the industry must address. Working together to educate and engage consumers will be vital to reducing loss and waste across the global food system.
One key way to empower consumers with the information they need to make educated choices is through environmental labelling, including the climate impact of a package. This will give consumers the full picture of the environmental impact of the products they purchase. This in turn, will help drive consumer engagement, with research showing that 68% of consumers now 'highly value' companies taking steps to provide recyclable packaging options for food and drink products.
Recent research by Tetra Pak has shown that it is in the manufacturing industry's interest to adopt environmental labelling, with over half of consumers stating the decarbonisation efforts or sustainability credentials of brands have a bearing on the purchases they make. This means improving environmental labelling systems not only benefits consumers, but also can improve income for businesses and the industry as a whole.
Towards the end goal
With pressure on global food supplies set to grow, it's important that we find ways of removing carbon from the supply chain without impacting access to nutrition. There is no single solution that will lead to the decarbonisation of the food system, but by investing in food processing technology, continuing to innovate in the production of packaging and generating awareness of the impact of food waste, we can move towards the operation of a more sustainable supply chain.
If you liked this article, you might also enjoy:
The Lidl approach to packaging sustainability
How did Brazil achieve its 100% aluminium can recycling rate – and can it be replicated in the EU?
Experts have their say on the EU's Packaging and Packaging Waste Directive revisions
A deep dive into the most important packaging sustainability trends and solutions