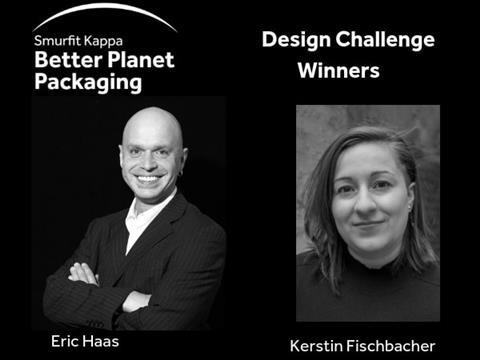 Colpac is set to launch a dual-compartment, lidded box made from cartonboard for the hot food-to-go market.
Available in two sizes (medium and large), the printable Two Compartment Box is nested for space efficiency, features a simple clip closure to allow stacking, and seeks to minimise heat loss with an integral lid.
The inside of the Two Compartment Box is coated with a barrier to prevent any grease or liquid from permeating through the pack. This also means it can be used for hot holding which, according to the company, makes the solution a good choice for operators needing a solution for high-traffic locations.
In a press release, Colpac says: "The box is simple for consumers to use and eat from, making it the ideal pack for street food concepts or take-away. Made from kraft board, it is recyclable once all food waste is removed, meaning consumers can easily find an appropriate waste stream."
"Providing a food packaging solution that upholds the integrity of our customer's offering is vital," adds Kate Berry, Colpac's head of marketing and product. "Many businesses have launched take-away and delivery services this year, and we are committed to creating viable, sustainable packaging to meet food-to-go demands. The forthcoming launch of the Two Compartment Box is an excellent addition to our range."
With a total capacity of up to 1,050ml the large pack boasts a 920ml large compartment alongside a smaller compartment of 510ml. The medium pack has 670ml and 390ml compartments, and a total capacity of 1050ml. Samples of the medium and large Two Compartment Boxes are available now and will be available to purchase in January.