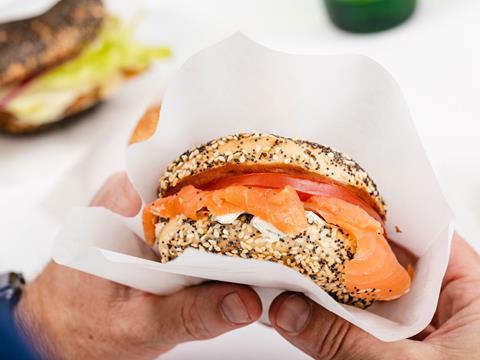 BillerudKorsnäs has announced Repel Pure – a new environmentally friendly barrier paper for food applications.
The company argues that the paper-based packaging used in bakeries, food outlets and quick service restaurants often contains a treatment of a non-decomposable high-fluorinated chemical, known as PFAS. Now BillerudKorsnäs is launching Repel Pure, a paper where the grease-resistant barrier is plant-based and totally biological.
"Today we see an increasing demand for alternatives to PFAS treated products. After working for a long time to find a sustainable alternative to surface treatment with high-fluorinated substances, we are very proud to present our paper Repel Pure," says Helene Biström, Executive Vice President Division Paper at BillerudKorsnäs.
The bio-based barrier combined with sustainable primary fibres means Repel Pure is a grease-resistant food packaging material that is reportedly highly environmentally friendly. The product is renewable and biodegradable thanks to the innovative barrier being entirely plant-based.
Repel Pure is one of the results of the 1.3 billion SEK investment in new technology that BillerudKorsnäs made last year in their production plant at Skärblacka, Sweden.
"We are very happy to be able to launch a paper that seriously challenges conventional packaging for a sustainable future. At the same time, we're meeting customer demands for flexible packaging on a completely new level," concludes Helene Biström.