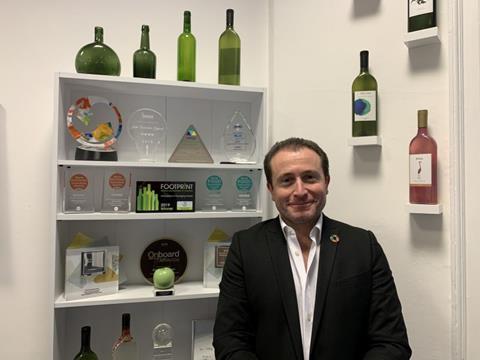 Another point: we still restock shelves by hand in 2021. Being able to fit nearly twice the product on the supermarket shelf reduces restocking cost. In the 21st century world, where we have that blurring of bricks and mortar and e-commerce it is important to see whether the packaging works well both in a competitive retail space, and in a supply chain where consumers increasingly expect immediate deliveries of products, and warehouses are becoming more local.
What does the future hold for Garçon Wines?
Our future will be exciting - multi-company, multi-channel and multi-country.
Garçon Wines, has recently secured £670,000 of investment our in parent company Delivering Happiness Limited, which will be deployed to expedite start-up's growth. This will include the launch of a dedicated, multinational cleantech packaging business arm for wine and other drinks, which will operate alongside their sustainable wine wholesale business. It will also include production investments in Australia and the USA, with the launch of staffed offices in these markets.
We'll also continue to collaborate with other companies and brands and build on our successful collaborations. Despite the challenges of COVID-19, flat wine bottle volume grew by more than 20 times in 2020.We came out of the crisis well because we innovated, and will keep doing so.