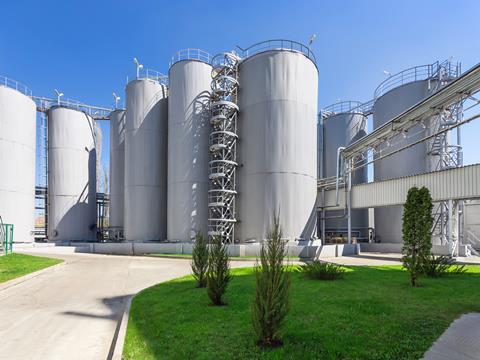 Multinational chemicals company BASF announces IrgaCycle, additive solutions that it says will improve the properties of mechanically recycled plastics for different target industries.
BASF says its new IrgaCycle portfolio includes novel plastic additive combinations for recyclers, compounders and convertors. It adds that the range is intended to increase the percentage of recycled content in end-use applications, including packaging.
According to the company, IrgaCycle will contribute to the plastics industry's sustainability goals, which, it claims, includes incorporating more recycled polymeric material into major applications while addressing consumer concerns and new regulations around waste.
Dr Thomas Kloster, president of BASF's performance chemicals division, says: "The production of plastics from mechanical recycling is expected to almost triple by 2030, driven by improved technologies and regulation. This corresponds to a growth of around 10% per year.
"With IrgaCycle we are expanding our existing portfolio step by step [with] specific solutions for recycling to support the circular economy goals for plastics."
BASF says that its IrgaCycle range responds to the "major challenge" of quality deficiencies in polymers due to thermal and mechanical stress during the recycling process. Specific issues that the company says IrgaCycle can address include limited processability, poor long-term thermal stability, and insufficient protection from outdoor weathering in recycled resins.
The company adds that the IrgaCycle range will enhance the quality of post-consumer and post-industrial polyolefin material for re-use in rigid, flexible and moulding applications.
BASF's new solutions include IrgaCycle PS 032 G, which apparently provides processing stability and long-term thermal protection for recycled PP and polyolefin blends containing impurities.
In addition, the company says its IrgaCycle UV 033 DD combines weathering stability with enhanced thermal and processing stability for reclaimed HDPE and PP blends for re-use in outdoor goods.
The IrgaCycle XT 034 DD apparently rejuvenates processing and long-term heat stability, while helping to neutralize impurities from the "first life" of the plastic. BASF adds that this solution improves the mechanical properties of polyolefin recyclates.
BASF says that a specific advantage of its solutions is their "ready-to-use product forms", which it adds can be easily applied to the recycling process. It further claims that the granulated non-dusting product form ensures safe and easy dosage during the converting or compounding of reclaimed material.
According to Dr Volker Bach, global lead of innovation at BASF plastic additives: "We have formulated these solutions based on our extensive experience in the plastics industry, combining the high quality of our antioxidants and light stabilizer systems with our application expertise.
"With our global setup we are able to engage across the entire value chain of the recycling industry, be it with brand owners or converters alike and in all regions."
BASF says that the new IrgaCycle range will be offered as part of its VALERAS portfolio, an ongoing programme focused on promoting circularity in the plastics industry. The company adds that it will expand its IrgaCycle range in the future.
Other recent commitments by BASF to sustainability goals include a collaboration with Pulpex to develop what it claims is the world's first 100% PET-free paper bottle and a new initiative to expand styrene production based on circular feedstock.