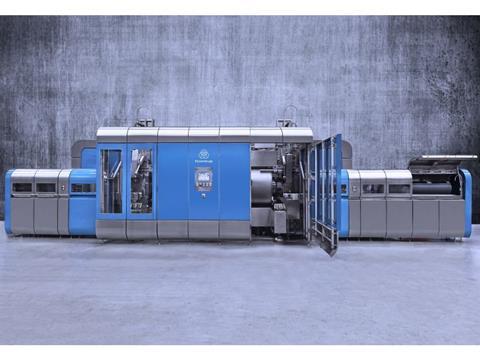 More and more consumers prefer a healthy diet with natural, fresh products, ideally without additives or nutrient loss due to heating. The high-pressure pasteurization (HPP) process from thyssenkrupp allows gentle preservation of food, extending its shelf life up to ten times without the use of additives or heat.
Juices, fruit, vegetables, sea food, meat and dairy products are processed directly in their final packaging. The process works both with vacuum and modified atmosphere packs as well as with plastic bottles to ensure safe, clean products.
thyssenkrupp's subsidiary Uhde High Pressure Technologies is a global leader in the field of high pressure technologies. A few years ago the portfolio was expanded by products and solutions for pasteurization. The company's HPP equipment is now being used by food manufacturers around the world. thyssenkrupp will be presenting this technology and its potential for the food industry at the Anuga FoodTec trade show in Cologne (hall 8.1, booth 079) from March 20 to 23, 2018. High-pressure processed juices and smoothies will be available at the booth for all to try.
How HPP works: Three jumbo jets on a Smartphone
In the HPP process food is conveyed automatically into a high-pressure vessel in special baskets. This vessel moves into the machine and is filled with water. High-pressure pumps now raise the pressure in the vessel to 6,000 bar. That is roughly equivalent to the weight of three jumbo jets acting on a smartphone. After a few minutes – the time varies depending on the product – the pressure is lowered again at a controlled rate. The rest is simple: Drain the water, empty the vessel, start again.
All the high-pressure process requires is mains water (which can be reused) and electric power for the pumps. Products are typically cooled before entering the process. Pressurization raises the temperature by around 18°C and the food products are compressed by around 16% in their packaging. During decompression the products cool oughly to their initial temperature and expand back to their original size. As no high temperatures are required, the products remain fresh and high quality.
More info: