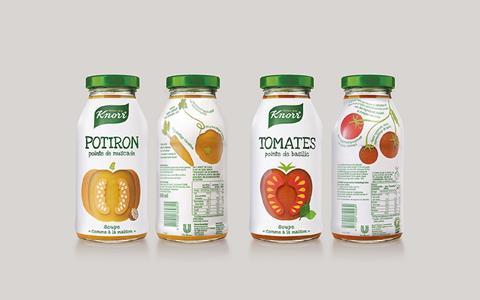 Anthem's Amsterdam and Brussels team were celebrating three wins at this years' annual Pentawards Gala Ceremony in London. With a long history of award-winning success, the team picked up three awards.
The Pentawards judging evaluation was even more fierce in 2019 , with all designs being given an individual score by the expert panel based on four key criteria; quality of the design, brand expression, emotional connection, creativity and innovation.
The teams packaging design for Unilever's Knorr was awarded Silver and has helped the brand to disrupt the ambient soup category with huge success.
Marie Leroy, Knorr Soups Brand Manager at Unilever comments: "The team helped us tap into new ways of thinking and approaching design - what it means and how it's perceived by consumers. We wanted to really revolutionise the way Knorr communicates on pack without losing recognition, focused on communicating naturalness and freshness which consumers are really searching for. The new designs hit all our objectives – achieving fantastic stand-out, especially in France."
Read the full story behind the design here.
Anthem's conceptual designs 'Green Finger Food' and 'Cattitude' were both awarded Bronze – the stories behind the cutting-edge work is launching soon.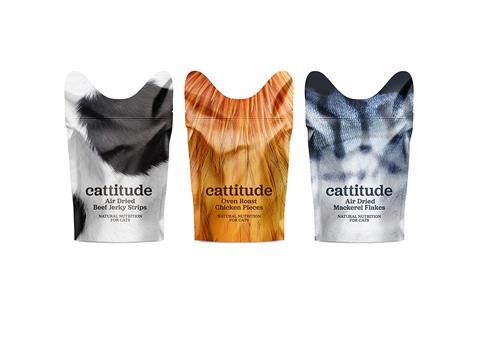 Anthem's Head of Growth Kirsty Cole comments: "This year we wanted to challenge ourselves even further, to use design to imagine new futures at both brand and category level. Our designs are insight driven - inspired by trends but importantly have a strategic grounding. Within the award's conceptual category, we were able to push the boundaries even further by identifying needs not currently met in the market and then using design as a tool to offer innovative and unique solutions. A huge thank you to our clients for supporting such bold work and indeed to our creative design masterminds for all their hard work, dedication and tenacity."