As the industry rushes to align itself with the recent EU directive on single-use packaging, biodegradable products have been touted as a potential solution. Perhaps foremost the exponent of these, at least in terms of media coverage, is Notpla - a London-based start-up that designs and manufactures biodegradable products from natural ingredients like seaweed. We recently spoke with Lise Honsinger, the company's COO, on what makes its products stand out in a crowded marketplace.
---
To start us off, could you give our readers an overview of the work that Notpla does, its mission, and the genesis of the company?
Notpla is a sustainable packaging start-up on a mission to make packaging as we know it disappear! We are developing a range of materials and products made from seaweed and plants to replace single-use plastic with packaging that is naturally biodegradable.
The company started in 2014 with the "Ooho" product, our edible bubble of water, which at the time was handmade. Over the past six years, we developed the technology to manufacture these as well as developing home compostable coatings and films.
We recently published a story regarding Notpla's collaboration with Lucozade on the Ooho project. Could you give us some insights into this product?
As mentioned, Ooho was Notpla's first product. It is a flexible packaging for liquids that can be made in a range of sizes from 10ml-100ml. It is made from extracts from seaweed and plants, all of which are food ingredients and therefore make it edible If you don't want to eat it you can discard it in the food waste or normal rubbish - and if in the very worst-case scenario it ends up in the environment it will take less than 6 weeks to biodegrade.
We partnered with Lucozade to provide sustainable energy and hydration at sporting events, reducing both the amount of plastic and also the physical volume of waste (and therefore fewer trip hazards too).
Notpla has also recently partnered with online delivery service Just Eat on seaweed-lined takeaway containers. Could you tell us a bit about this product, and explain how the collaboration came about?
So, we just launched our second product which is Notpla coating for paperboard. February was the first trial of boxes made with this in the market, and it went well. We expect to have those boxes on sale on our website by the end of the year and are also working with box manufacturers and paper converters to coat their products with our materials.
The Notpla Coating is a completely natural and home compostable coating that gives greaseproofing without adding plastic.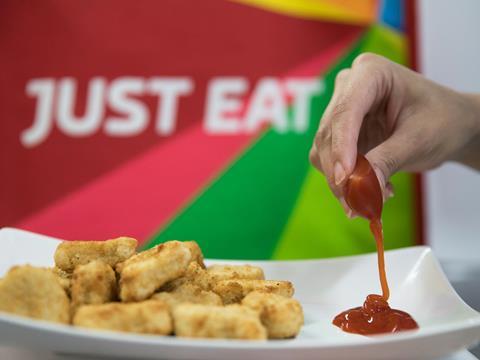 We've been working with Just Eat on a number of projects over the years, and they are great supporters of our work. They have great plans to make the packaging they supply to restaurants the lowest impact it can be, and non-plastic where possible.
Both of your flagship products utilise seaweed. What made you select seaweed as your material of choice, and how do its attributes measure up to those of more conventional packaging materials?
Seaweed is a fantastic base material due to its sustainability credentials and fast growth. By using a natural material as an input, it makes us a carbon recycler, rather than plastics which obviously come from non-renewable oil.
We also love seaweed because it grows in the oceans and as such does not compete with food crops for land, nor require freshwater to grow, unlike PLAs and bioplastics that are based on corn or other crops.
Seaweed growth also helps deacidify the oceans, and we hope to see a boom in seaweed farming following best sustainable practice as we grow - we just joined the Seaweed Europe Coalition to encourage exactly this.
Oohoo capsules and the seaweed-lined takeaway box are being marketed as biodegradable. Can you explain how this works in practice and break down the certifications/LCAs that demonstrate this?
Ooho and all Notpla materials are 100% naturally biodegradable - this means they will degrade in any natural setting without processing or the need for a catalyst. This is very different from the industrial compostable certifications that are so frequently bandied about. In terms of certification, we are in the process of testing for the TUV Home Compost certificate right now and hope to receive it in the next month.
We have our own wormery test in our facility in London which shows how the material breaks down much more quickly than other materials. Fundamentally we know that our material is as biodegradable as food as all the ingredients are foodstuffs!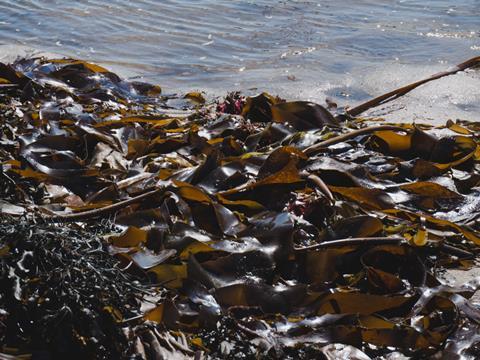 As a publication, we're focused on the environmental impact of packaging in terms of CO2 emissions. In light of this, is carbon reduction something that Notpla is also focused on?
Yes absolutely. We already have a basic carbon calculator based on the emissions factors that are knowable which show Ooho has up to 90% less carbon impact than an equivalent plastic pot or sachet. We hope one day to have an LCA done when we have the income to support it! We have also engaged with environmental consultancy ERM to further establish and verify information on our carbon impact.
What can we expect from Notpla in the future?
Big things, I hope! The next year for us is about fully commercialising our initial products. We have done a number of trials and early-stage partnerships with brands such as Lucozade and Just Eat, but now it is about selling commercially and more widely.
We are currently looking for manufacturing partners for all our products - sauce sachets, coatings for paperboard, and flexible films. Once we have these relationships established, we should be able to grow sales quickly as we have significant interest from retailers across Europe, and hopefully in the US at some point too.