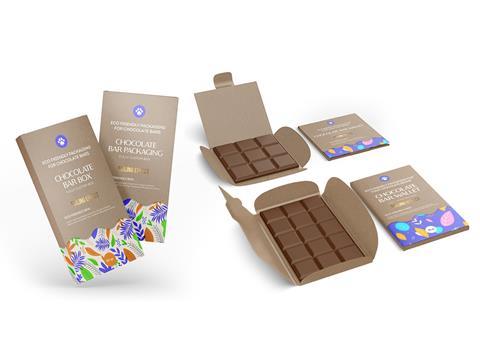 In the latest edition of the Spotlight, Packlion introduces its online platform designed to make it easier for customers to select, customise, and receive instant quotes for custom folding boxes with recycled, recyclable, and eco-friendly ink options.
For years the conversation about sustainability has been one of the hottest topics on the table. But we tend to move on quickly and do little by way of action. And it seems that nobody is tackling the very origin of the problem – why make packaging that pollutes in the first place?
Instead of constantly thinking about how to get rid of excess packaging around the globe, Packlion suggests we focus on how not to make packaging that is polluting the very same planet we all live on. Why not focus on making packaging that doesn't harm the environment and can be recycled, reused and decomposed?
In 2015, a small group of packaging experts founded Packlion – a packaging supplier, strictly focused on providing eco-friendly packaging to its clients. The company's main mission is to provide brands with every possible eco-friendly packaging feature for their custom folding boxes.
"Seven years ago there was literally no one out there delivering easily transformable and useful eco-friendly options and benefits for custom packaging," says the Founder of PackLion, George Chris. "So, we started from ground zero with only one mission in mind - to find and collect all available eco-friendly options and put it all together for everyone to experience.
"At the end we came up with a quite solid list of eco benefits for our customers' packaging needs."

Today, Packlion offers a wide range of eco-friendly features for their custom folding boxes – Recycled, Recyclable, Carbon Neutral, FSC certified, Printed with Eco-Friendly inks etc.
But when the company was first founded, the Packlion team encountered some challenges: "Now that we had it all eco-friendly, we started looking for clients, but our sales process was atrocious.
"As everybody else in the packaging business, we were manually writing thousands of offers for our clients. As you can imagine, this was a time consuming activity, to say the least."
Clients were waiting for days to get their quotes and if they had to change something minor in the specs, it all had to start from the beginning. Adding up the likes of die lines charges, tool costs, prepress fees and many more, it was obvious that Packlion needed to change the game in general.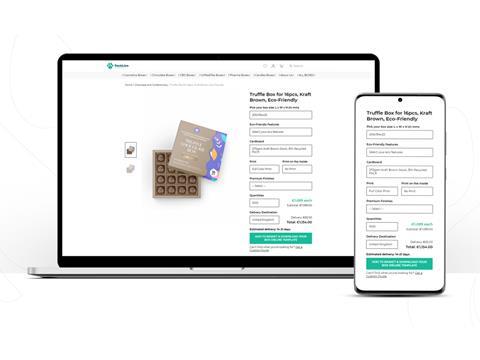 We had to put it all together – in a place where you can easily pick your eco boxes, customize them and get an instant quote, without any hidden costs or charges. This would save tons of time and money for our clients.
Fast forward to 2020 and the "web-to-pack" platform www.thepacklion.com was born.
A truly speedy platform where customers can get their packaging promptly by bypassing the chaotic process of quoting and customization, and move directly to order, production and delivery.
The website provides an intuitive interface for box customization - from print specs and materials, to eco-friendly features and embellishments. Easy ordering process and astonishingly low minimum ordering quantities (100pcs) are among the platform's other top features.
In addition, clients can get access to +1000 ready-made box shapes and constructions, which eliminate the setup costs for die cut tools.
All this, at affordable prices, as Packlion's production sites are situated in Eastern Europe, within the EU, where you get the same quality, but on much better terms.
Today, through its fascinating tool, Packlion provides custom eco-friendly packaging to hundreds of small and medium brands, operating in cosmetics, confectionery, CBD, pharmacy, consumer goods and many other industries.
That's why everyone at Packlion refers to their platform as "a tool", not some flashy e-commerce website. A tool, created to disrupt the business model and to give the planet a chance to take a breath.
This content was sponsored by Packlion.