They're an often overlooked aspect of packaging. Minuscule in relative volume terms but crucial in ensuring the viability of a package, adhesives are often a central consideration in the key challenges that packaging is asked to solve.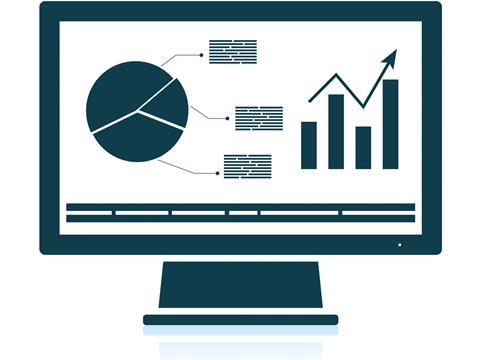 Market Outlook
Water-based adhesives occupy the largest share of the market, with roughly twice the share of solvent-based and hot-melt adhesives combined. Solvent-based adhesives are facing the prospect of a narrow decline in market share as manufacturers look to reduce volatile organic compound emissions. On the other hand, high-performance, polymer-based hot-melt adhesives look set for relatively strong growth, particularly in carton sealing applications.
The global packaging adhesives market is expected to reach USD 10.11 billion by 2025, according to a major study by Grand View Research. The study also found that:
The global packaging adhesives market is projected to progress at a CAGR of 4.5 per cent from 2017 to 2025.
Flexible packaging was the largest application segment in 2016 and the trend is expected to continue over the forecast period. The segment is expected to register 5.0 per cent CAGR over the coming years.
Growth will be driven by productivity-enhancing areas of innovation, such as hot-melt technology, as well as generic increase in global demand for packaged goods.
Incorporate into your OEE
"Adhesives can form part of an Overall Equipment Effectiveness strategy," according to Eric Coveney, head of strategic markets at Beardow & Adams. "An adhesive is a relatively small component in packaging structure but a vital one. It gives packaging its integrity and the structural ability to cope with its environment. Packaging users need to be aware of the impact of picking the wrong adhesive or wrong settings on production line efficiency. For example, how fast does the product set? This is a crucial question because it needs to match the speed of the line. With adhesives there's always a balance to strike between variables such as speed of setting and functionality in different temperature conditions."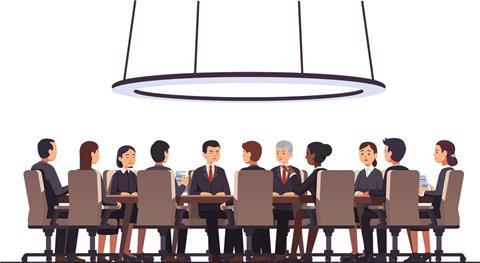 Circularity challenges
Innovation is being driven by the role adhesives can play in advancing circular economy goals. Of course, 'circularity' itself is multi-faceted and open to many interpretations, so it's no surprise that there are many touchpoints with adhesives.
One issue is the need to separate substrates for recycling in different streams. Easily peelable sealants are increasingly familiar in tray/lid and cartonboard/film applications. Solutions such as Dow's APPEEL and Bostik's dual resin system are examples of adhesives that offer reliable separation. Such technology can also offer the convenience of resealability, with the added sustainability benefit of prolonging freshness.
Meanwhile, bio-based adhesives are seen by some in the industry as something of a Holy Grail, offering 'recycling friendly' status for paper-based packaging applications. Jowat is one of the adhesive specialists that has emphasised this direction in its product portfolio.
Indeed, potential impurities and discolouration in recyclate deriving from adhesive residues are another big topic. One problematic area has been the PET bottle. 360⁰ labels need to be separated from the bottles in the recycling process, usually by immersion in alkali. A troublesome issue has been that the part of the label touching the adhesive tends to get remain attached to the bottle, compromising the all-important purity of the PCR. This has created demand for a new generation of alkali-soluble adhesives. The onus now is to make these alkali-soluble products more efficient. Beardow & Adams's latest solutions, for instance, have raised the bar from 25 per cent dispersibility to almost 100 per cent, while reducing the temperature of the wash cycle from 70⁰C or more down to 50⁰C.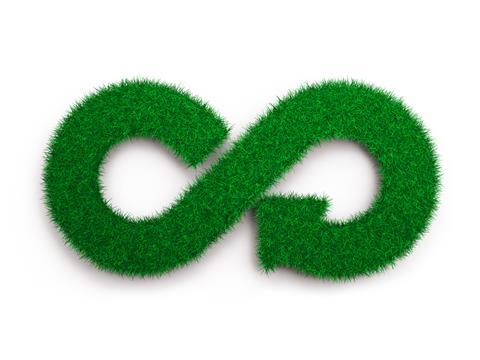 Lowering the temperature
A lot of R&D around adhesives has been dedicated to enabling applications at lower temperatures. This is an increasingly attractive proposition both in terms of energy (and associated environmental) savings and staff safety.
For instance, HB Fuller's Advantra® series of hot-melt offer 'extremely low temperatures' (which translates to 130°C in the world of hot-melt), pushing the efficiencies on demanding, high-speed lines with rapid, strong bonding with minimal compression.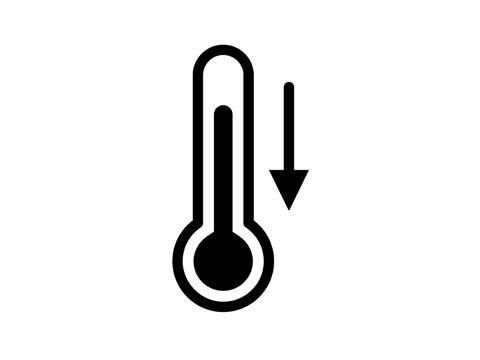 UV fluorescence
HB Fuller has gained publicity by helping converters detect defects in production with its range of UV light fluorescing adhesives. Designed to perform with challenging packaging substrates, these adhesives solutions assist in fulfilling food safety requirements as well as production line efficiencies. UV indicators work by fluorescing when exposed to a specific blue and yellow-green wavelength of UV light. This enables packaging makers using equipment with integrated sensors and camera detection mechanisms to track and adjust adhesive applications in real time.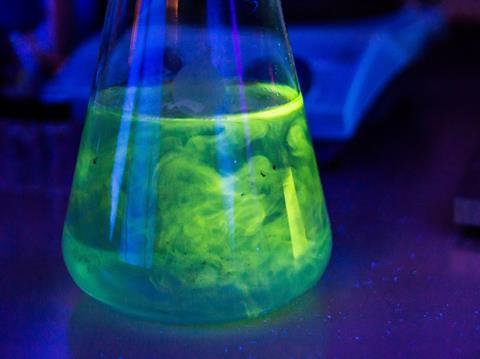 Is that bottle of water really vegan?
Animal-derived products are still in surprisingly widespread usage in packaging adhesives. Beverage labels often using casein, which is derived from milk. Animal by-products can also appear, albeit in tiny amounts, in anti-blocking agents. In most cases synthetic alternatives have emerged. We can expect more market pressure to adopt these, as veganism is a trend that continues to grow. After all, what bottled water or natural personal care brand wants to scramble its public relations team against the discovery that their product isn't 100 per cent vegan?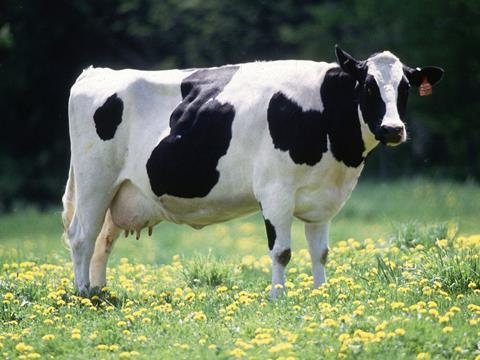 TERMINUS
An EU Horizon 2020-funded project, TERMINUS addresses the challenge of unlocking recycling and reuse of flexible multi-layer and multi-compound packaging materials. Launched in January 2019 and running for 49 months, the project aims to develop a range of smart enzyme-containing polymers with triggered intrinsic self-biodegradation properties, acting as adhesives or tie layers in the design and manufacturing of multi-layer plastics for food and non-food applications. The technology will be applied to biodegradable PUR-based adhesives for adhesive lamination and extrusion coating lamination, and polymers and tie layers (PBS, PLA, PPC or PCL) in blown extrusion.
The project will rely upon a cross-disciplinary team of organisations. It will draw on expertise in enzymatic biodegradation of polymers, thermal protection of enzymes using organosilica and layered double hydroxide, cyclodextrins, UV and water triggered enzymatic activity and advanced polymer formulation, as well as multilayer plastic and recycling.
Participants include Covestro, Tetra Pak, Plastics Recyclers Europe, SIGMA Clermont, and numerous research institutions.
Adhesive as Packaging Alternative
Carlsberg's Snap Pack, launched last year, saw dots of glue replacing significant quantities of aggregating shrink wrap. The brand owner estimates that this will eventually save 1200 tonnes of plastic per year.