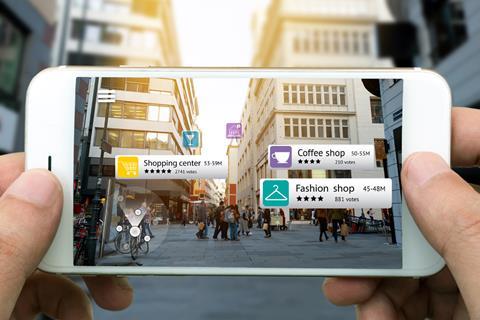 Tim Sykes
How does this feed into DS Smith's innovation strategy?
Isabel Rocher
Omnichannel also means the packaging industry needs to evolve and adapt. As part of the innovation team, I can say we aim to bring one or two innovations to market each year. In May, we'll be launching a tool to optimise a customer's existing suite of packaging solutions. We're also actively exploring technologies that deliver connectivity in boxes. Besides this there's always work ensuring we offer a flexible packaging portfolio with optimised performance. We have a five-year e-commerce innovation plan – there's lots in the pipeline for the next few years.
Tim Sykes
Looking slightly beyond the horizon of the present marketplace, are there any new dynamics or disruptive technologies you expect to see making significant changes?
Isabel Rocher
One can never know 100 per cent what will happen but we talk to customers and the whole supply chain about emerging technologies and demands. The big challenge we identify at present is around connectivity: joining-up the data across the supply chain. This is something we expect to be solved in the next three to five years. We envisage consumers being able to track, similar to a flight tracker, the exact location of their parcel in real-time. They will be able to use an app to select a point of delivery nearby to their current location at short notice. This will require flexibility in the supply chain. The key to this is data, and we can add value by developing connectivity on our boxes, along with related data support services.
Tim Sykes
In practice to what degree brands and shops that operate in both physical and online retail environments integrating their supply chains and packaging? Is there pressure to create packaging that performs in multiple environments or, on the contrary, diversification of packaging formats for different channels?
Isabel Rocher
I think it's a bit of both. Some packaging diversification will develop with the evolution of omnichannel. There will have to be a multi-faceted approach, with a focus on providing the appropriate level of protection, avoiding overpackaging and optimising costs in transit packaging for each retail channel. The change within the packaging industry is likely to take place over the next three to five years – in a phased approach due to the investment in machinery. The same process could go one step further with the emergence of primary packaging, for goods such as toys and electronics, going directly along the respective channels to consumers and stores.
Tim Sykes
There are discussions about the desirability of creating a unifying branding platform / medium that joins the dots between the very different experiences at physical point of sale, online ordering, and unboxing at home. Often these discussions revolve around the wide potential of digitally-enabled technologies. What is your vision of the opportunities to connect consumers to brands that they might interact with in so many different ways? What role can packaging play in this?
Isabel Rocher
There are several different ways of addressing the question of digital connectivity and multi-channel. I've already mentioned the way making boxes connective can help integrate the supply chain and make it lean. But it will also enable the customer unboxing experience to further evolve and enhance the brand message. Already today we've seen things like assembly information and much of the paperwork removed from the product box, in favour of downloads and apps. At the moment this is more on the level of QR codes but augmented reality is likely to come next. The same evolution is likely to occur in the physical retail environment.
However, the area of true innovation is connecting up data. We're already becoming acquainted with technologies such as Alexa. With increasing connectivity, it could soon be that the fridge orders your shopping, which can then directly track the box that contains your order. This represents an opportunity for brand owners to become independent players within the market, directly interacting with consumers. These connective technologies also enable them to bridge the online and bricks-and-mortar retail experiences.
The touchpoint for all of these channels, however, is packaging.