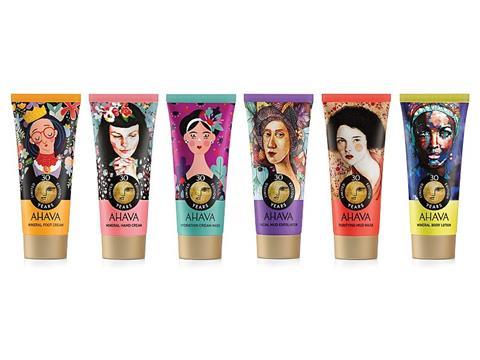 Velox Ltd. is a manufacturer of industrial-grade direct-to-shape digital decoration solutions for the rigid container industry. Its proprietary DTS-Inkjet technology, based on uniquely formulated inks and dedicated deposition architecture, introduces an entirely new approach to digital printing that is poised to disrupt the packaging decoration market.
Velox's IDS 250 is billed as the first industrial-grade digital decorator for mass production of cylindrical containers available on the market. It delivers decoration quality and capabilities which the company claims outstrip analogue printing solutions, while allowing a more efficient and flexible production process and a low total cost of ownership.
Commercial availability of the solution and a new customer in production for its end users was announced at Luxe Pack New York earlier this year. The company will also be present at Luxe Pack Monaco on booth #DG12BIS. LAGEENTUBES, a supplier of plastic and aluminium tubes packaging to the worldwide cosmetics and pharmaceutical industries, has recently installed the Velox IDS 250 and producing products for its customers that are now available on store shelves.
The new digital technology is a replacement for conventional DTS printing, enabling for the first time both high volume and low volume runs with near-zero set up time.
Velox aims to enhance creative possibilities, while offering converters and brand owners the best of both analogue and digital DTS printing, including full production-line speed of up to 250 containers per minute at high quality and 15 simultaneous colours and embellishments, including photorealistic images, tactile embossing, no seam, and tube to cap printing; complete operational agility, proving flexible production process and increasing production efficiency.
Furthermore, it allows dedicated direct-to-shape digital printing technology with an adaptive deposition architectureTM (ADA) and variable viscosity InkTM (VVI).
Opening up design opportunities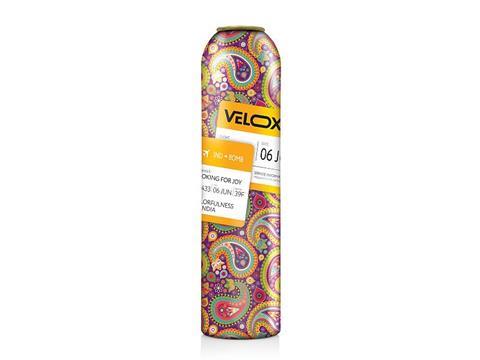 David Gurfinkel, CEO of Gurfinkel Design Ltd, a packaging designer who appreciates the new design capabilities the new technology opens up, offers Packaging Europe an insight into challenges and opportunities of working with this new technology.
For mass production applications, conventional analogue decoration technologies, such as dry offset, silk screen and flexo have traditionally been used. Analogue printing technologies have been around for a very long time and has seen lots of innovation. But digital technology is now able to achieve the same look and feel as this decades old technology.
Designers and brand owners now need to be educated to the new possibilities that were not previously available.
With Velox's technology, it is possible to print 360 degrees around the tube, with no overlap appearing from the top to the bottom of the tube. For example, with conventional methods, on a tube in light pink, a strong pink stripe would suddenly appear where the overlap is. This can really disturb the eye, and does not happen with the IDS 250.
Many designers have concerns when it comes to designing a tube or aerosol can because of existing technologies' limitations. Velox's new technology has removed these limitations, and you get a whole new toolbox to create your vision. Furthermore, the overall process is shorter. Approving a design with analogue printing can be a time-consuming process, and the proof may end up looking different to the final product. With Velox's technology, you create the design, go to the machine, get the sample, show it to your clients, incorporate any changes, and create a new sample. What you see is what you get.
Creating an impact on the shelf
One of most impactful capabilities of the new technology is the ability to print photo realistic images. It enables the use of embellishments, allowing for matte, glossy and embossed effects, incorporating raised particles which make a tube or can interesting to touch.
Another key feature is end-to-end decoration with on-cap, on-shoulder or on-seam decoration. The decoration space extends to the cap. Velox's inks offer the capability to deliver full functionality on any material or coating. Unique colour management algorithms enable an expansion of the decoration space.
Making it personal
Velox's technology enables personalisation that previously only was possible with external features such as labels. But with this new technology, printing on tubes and aerosols is just like digital printing on folding cartons. All limits to creativity have been removed.
Having the ability to decorate digitally in mass quantities allows brands to focus their packaging design messages to specific groups of consumers in a local area or even to more targeted audiences, such as sports teams or universities.
Mass customisation allows advertisers to get closer to customers and allows them to provide ever more targeted solutions. For example, if people have irritated skin because wind or cold in a specific area, it is possible to target them directly with a tube of skin cream treating that problem. Brand owners and packaging designers can address can address any tube, any product to a specific person. The technology for the future of mass customisation is already there, all we have to do now is use it.