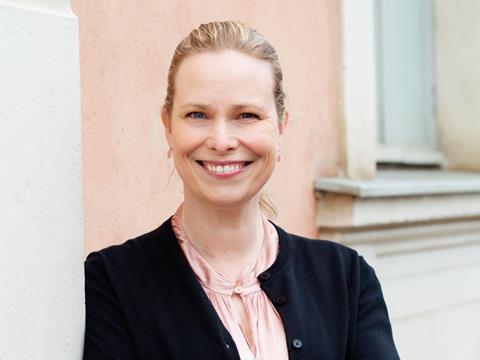 The 4vergreen alliance has recently released its Circularity by Design guideline. Elisabeth Skoda speaks to Tiina Pursula, who is 4evergreen Deputy Chair and SVP Sustainability as well as Division Packaging Materials at Stora Enso and Ralf Mack, who is Co-Lead of the 4evergreen Expert Group on Circularity by Design and also Director New Business Development Consumer Products at Graphic Packaging International, to dig deeper into the guideline and the alliance's work.
For the benefit of those who might be unfamiliar with 4evergreen, could you summarise the alliance's purpose and aims?
Tiina Pursula: I think it's essential that we ensure as many people as possible are aware of who we are and the work going on within the alliance. 4evergreen is a cross-industry alliance working on perfecting the circularity of fibre-based packaging to contribute to a climate-neutral and sustainable society. We bring together almost 90 members from across the entire fibre-based packaging value chain with the common goal to raise the overall recycling rate of fibre-based packaging in Europe to 90% by 2030.
4evergreen has launched a circularity by design guideline to help with design for recycling. Could you talk me through some of the key points?
Ralf Mack: This document addresses all types of fibre-based packaging compatible with standard recycling technologies, but particular emphasis is placed on household and on-the-go consumer packaging. This guideline is intended to be applied in the EU, reflecting the requirements of recycling technologies used in Europe.
The guideline covers seven key components which influence the recyclability of fibre-based packaging, such as fillers, additives and agents, barrier coatings and polymer content, inks and varnishes, adhesives, decorative metallic components, base material and alternative fibres as well as product contamination or residual content.
Could you tell me a bit more about the collaborative process used to come up with these guidelines?
Ralf Mack: I'd like to take this opportunity to thank the expert group that helped to develop the guidelines. Eva Lindstrӧm from SCA, and since the turn of the year Kiril Dimitrov from Nestlé and myself lead a team of experts, who have come together, leaving their company hats at the door to work towards the common goal of improving the recycling rate for fibre-based packaging.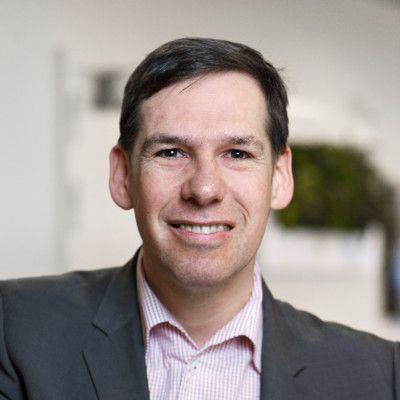 We worked together based on a combination of the latest facts and figures publicly available and our own expertise and experience. We had to consider many different aspects of the lifecycle; even though the guidelines focus on design, other elements have been kept in mind, such as sorting and collection. It does not matter if you design something for being technically recyclable if it is not collected and sorted in the right way. So, we have tried to consider that the packaging should be easy to collect and sort in the right way.
With the help of the recyclability evaluation protocol, we have been able to establish the technical recyclability of different materials and even consider output quality. We have also considered the packaging application, that is, the packaging type. For example, with food packaging applications, certain criteria are compulsory, and these restrictions may or may not affect recyclability. As such, sortability or even collecting might impact the output quality. So, we have tried to keep many balls in the air at the same time.
What effects do you hope the new guideline will have?
Ralf Mack: This guideline is the first step on our journey as 4evergreen. Make no mistake that the responsibility for improving the recycling rate of fibre-based packaging does not lie solely at the feet of packaging designers. We hope this first step, which will be reinforced with additional facts and expertise for deinking and enhanced technologies throughout the course of the year, will shine a light on the path for the industry to follow in the coming years to meet our ambitious objectives.
The alliance has set itself four intermediary targets to reach by 2025 – what are they, and could you tell me a bit more about how well you are on track to reaching those targets?
Tiina Pursula: We have these four targets to meet the overall objective, which signals that we are on track to meet our ambitions. The four targets are that:
The industry recognises 4evergreen's recyclability evaluation protocol and its circularity by design guidelines for fibre-based packaging.
Separate collection streams are available for all fibre-based packaging types, including those used in household, out-of-home and on-the-go consumption.
All Paper for Recycling (PfR) is sorted according to the different paper and board categories specified in the EN643 standard.
All collected fibre-based packaging, specifically from household, out-of-home and on-the-go consumption, is recycled.
It is safe to say that we have faced challenges in our first two years as an alliance. We have been entering uncharted territory. Creating the fact-base and ensuring that we are aligned with the latest expertise takes time. However, we are still making fast progress given the scale of this project. Following the release of our Circularity by Design Guideline, you can expect to get your hands on the first part of our Recyclability Evaluation Protocol for standard recycling technologies. Recyclability Evaluation Protocols for deinking recycling technology and enhanced recycling technology will follow later this year, providing relevant protocols for all fibre-based packaging. We will also publish guidance on collection and sorting practices shortly. I think we are on track with most of our targets, and we are engaging not only with our membership but also with other industry leaders to get their endorsement for our work. This step is crucial to ensure that this is not just another guideline or another recycling test but that these documents set the bar for the whole industry.
What makes fibre-based packaging a great packaging material – and what are its limitations?
Tiina Pursula: Fibre-based packaging has the highest recycling rate by volume in Europe, at 82.3% according to Eurostat data from 2019, and can be made of a large percentage of recycled content. Corrugated board, for example, is already made of 90% recycled produce, according to the European Database for Corrugated Board Life Cycle Studies.
Whilst this is true, we recognise that there are packaging types with higher recycling performance and those with lower recycling performance – our objective at 4evergreen is to raise all fibre-based packaging to the same level of excellence when it comes to recycling.
Fibre-based material is an excellent resource for packaging designers because of its natural renewability. Recently, as you have reported yourselves, a study from the University of Graz in Austria found that fibres can be recycled up to 25 times – which is an incredible feat of natural renewability. Of course, we must also recognise that fresh fibres also have an important role in the fibre recycling process and for the stricter use-case requirements such as food contact, new fibres are necessary.
What are the biggest barriers currently for all packaging being designed for recycling, and how can they be overcome?
Ralf Mack: One of the main challenges for packaging to be designed to be recycled is the variances in technology and collection and sorting practices across Europe. Of course, this statement can be extended worldwide, but our focus at 4evergreen has been the European market. When packaging designers set out to create circular packaging, packaging designers face inefficiency. Across Europe, each country sets their own practices for collection and sorting, and each national industry has different technologies available. This means that designers face uncertainty about whether the packaging they design can be recycled if consumed in Germany and Romania. This is one of the challenges we aim to solve with our work at 4evergreen. We are working closely with our team developing the guidance on collection and sorting practices to make sure we are aligned with their recommendations.