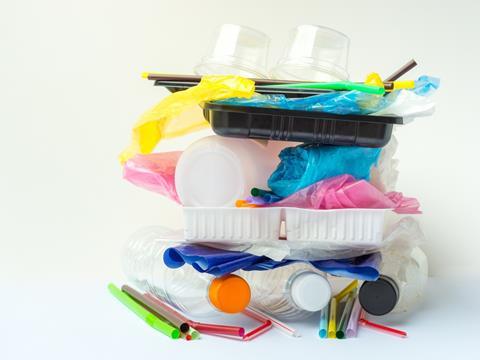 RecyClass reports that its updated Design for Recycling Guidelines now cover all plastic packaging streams, hoping to guide the industry towards enhanced recyclability and harmonise plastic packaging recycling on a global scale.
A new design criteria for laminating adhesives and recommendations on the implementation of EVOH into polystyrene packaging, adhesives for labels in rigid HDPE packaging, and ethylene-acrylate copolymers in PE films are amongst the additions to the guidelines.
Updated in light of testing campaigns commissioned by RecyClass, the guidelines strive to better understand the behaviour of common packaging technologies during recycling processes by evaluating various different components in independent testing facilities. Apparently, these tests were carried out with standardised testing methods and are elaborated on in the RecyClass Recyclability Evaluation Protocols.
Alongside an expansion of the guidelines' coverage of the recycling processes for various packaging components, the revisions are also intended to "close the gap in disparities" with the Association of Plastic Recyclers (APR)'s recommendations. The organisations are currently collaborating in an effort to harmonise the global push for plastic packaging's full recyclability.
New testing campaigns have commenced to expand the guidelines further, while the RecyClass Online Tool and RecyClass Recyclability Certification Scheme have been updated with the latest design recommendations.
"Reliable, fact-based information is what has helped set RecyClass apart," said Paolo Glerean, chairman of RecyClass. "With the efforts of all the value chain players and through scientific data, RecyClass contributes toward the standardization of design for recycling guidelines, testing protocols and methodologies to support the plastic industry on its circularity journey."
At the beginning of the year, RecyClass updated the Design for Recycling Guidelines and Recyclability Evaluation Protocols for white and natural polystyrene, polypropylene, and HDPE containers in line with developing packaging features and recycling technologies.
Meanwhile, a second version of the 4evergreen alliance's Circularity by Design guideline was unveiled in June to expand on ways to design beverage packaging for recycling.
If you liked this article, you might also enjoy:
The Lidl approach to packaging sustainability
How did Brazil achieve its 100% aluminium can recycling rate – and can it be replicated in the EU?
Experts have their say on the EU's Packaging and Packaging Waste Directive revisions
A deep dive into the most important packaging sustainability trends and solutions