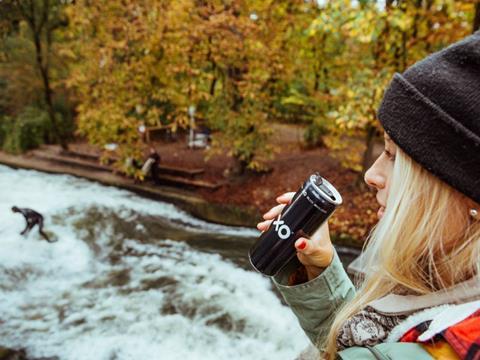 At drinktec, the leading trade fair for the international beverage industry, in hall A2 / booth 507, XOLUTION is presenting the latest generation of Relock: the world's first reliable resealable can closure.
The latest Relock not only keeps carbonation in the can longer, but also seals the drink itself – ideal for anyone on the go who prefers a splash in the throat rather than on clothes, bags or car seats. Not only consumers will benefit from Relock, however, with the new closure system offering many advantages to bottlers, brands and retailers as well.
Retailers appreciate how the resealable can keeps its usual size and shape, important for storage and sale. Brands will also benefit from Relock's adaptability – the can lid shows the colour of the brand it represents. And bottlers have no or very few changes to make on the Relock bottling line: once the closure is applied, a drop-in-concept provides for a smooth transition from a conventional to the XO lid. XO lids are compatible with the same filling speed. Marc von Rettberg, CEO of XOLUTION, tells Packaging Europe: "Relock production is already well underway: we're expecting production of up to 250 million Relock units in 2018, and about 800 million units in 2020. We're focusing initially on Germany, Europe and the US, but Russia, China and the Middle East are also markets of interest to us." Interested decision-makers from the international beverage industry can discover the many advantages of Relock for themselves by visiting the XOLUTION booth at drinktec (hall A2 / booth 507).
More info: