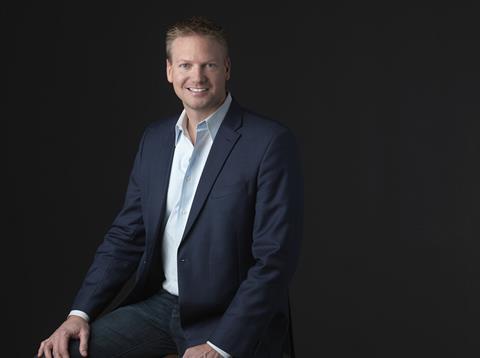 Eric Schultz, VP, Business Development, SGK explains how connected experience design is changing the packaging landscape and how it can enhance your packaging strategy.
In many cases, brands have failed to deliver valuable or relevant experiences. Often, we have seen technology implemented because it was possible, rather than to solve a genuine consumer or brand challenge.
There have been some false starts over the last few years. Smart packaging has relied on QR codes and simple AR gimmicks, while consumers lacked the apps and were often not sufficiently motivated to engage.
Now, we're seeing the transition from basic connected packs to intelligent, media-enhanced packaging.
Below, we offer three key characteristics of successful connected experience design:
Interactive. It's key for successful brands and retailers to make their experiences engaging, interactive, and shareable.
We've seen a clear opportunity in the beauty market with the increase in beauty video guides and subscription services. In fact, according to a recent MindShare study, 54 percent of women would like to access cosmetic tutorials via smart packaging. While retailers like Sephora have dominated the "trial" POS model, others are still racing to catch up.
Informative. Another area of opportunity occurs in the grocery aisle — or in your household refrigerator, where more consumers express an interest in packs that send alerts when expiry is near. With the trend towards more sustainable living and less waste, consumers feel safe with the products they buy when transparency and proof are prevalent.
In kitchens, a proliferation of foodstuffs with digital packaging will create a hub of product information that can be tracked by smart fridges or scanners added to fridges/cupboards. Trust is a huge driving factor of purchases, and brands must be as clear as possible to align with consumer actions, beliefs, and morals.
Incredible. While consumers continue to crave more information than what appears on pack, connected brand experiences lead to endless options for brands. But consumers aren't willing the blindly advocate for a brand that does not offer a feeling of pride.
Brands have started directing the shopper to interactive social pages to engage on different platforms. Consider the opportunity to leverage Snapchat filters and Instagram Stories to promote things like online recipes, line extension coupons, and giveaways.
There are billions of physical assets you control and own. Generating data and connecting directly with your consumers to deliver relevant experiences is key, but none of the effort will matter if the experience is not incredible.
Here are nine ways to increase consumer engagement with connected experience design:
Make your product mobile
We've seen great strides in the food and beverage sector, specifically in creating structural packaging innovations to cater to the ever-growing mobility of consumers.
Products like snack bars sealed by biodegradable wrappers, drinkable yogurt with peel-off lids, and juice pouches for easy sipping offer the convenience modern lifestyles require.
In a digital perspective, thinking mobile means linking the brand experience across all touchpoints — from social media to packaging. Consistency is crucial.
Embrace connected packaging technology
Imbued with sensors and connectivity through QR codes, virtual reality or augmented reality technology, connected packaging will be multifunctional and potentially offer a key product component.
These new data streams help brands cater efficiently and effectively to their consumers — allowing an unprecedented expansion of the measurement of brand and product usage across the consumer experience.
Encourage product upgrades
Nobody wants to experience FoMo! "Freemium" and trial offers are great ways to introduce your users to new features of a product only accessed when upgraded.
Oftentimes successful with a subscription model, this technique can be used to offer up great deals or exclusive access. Another tactic might include a credit system, which works up to a paid version, or in Spotify's case, a version of "adless" music play. Through connected packaging technology, brands can offer upgrades directly on pack!
Maximise impact across categories
According to a recent Bain & Company analysis of buying habits among 100,000 shoppers across the globe, "the best way brands can grow over the long term is to grow their numbers of buyers." This sounds pretty obvious, right?
While brands typically target well-segmented groups of shoppers to become loyal brand ambassadors and avid purchasers, brands should pivot this way of thinking by increasing household penetration.
Dollar Shave Club has moved from simply providing razor blades, to adding a full range of premium grooming products — even adding oral care and haircare products to their line-up.
Oftentimes, brands make the mistake of limiting users to a narrow subset — often contained in the strict boundaries of their product sub-category. For many brands, this leaves room for a lot of untapped potential and growth.
Create highly personalised experiences
The old approach of packaging design — visual attraction, powerful emotion, and relevant narration — has moved more toward digital connection and personalised interaction.
Beauty subscription brand, Ipsy, allows users to create personalised profiles to indicate product preferences. While preferences change, users can update their information as they see fit — a great example of data being used in a way that directly benefits the user.
With an updated PEO (paid, earned, owned) media model, the new creative technologies of VR and AR and beyond will add stimulating new opportunities for brands to engage in a more personalised way.
Innovate or be left behind
By monitoring conversations around competitors' products, brands can use data-driven insights to help develop better product features or address repeated frustrations.
By constantly innovating products, brands can provide continuous value while avoiding the risk of bored or fatigued consumers.
Leverage social causes
Many brands turn to cause-related marketing to establish shared values with their consumers. While campaign types vary, committing to a social cause may be a great purchase driver for consumers.
A few campaign types outlined below:
• Point of Sale
• Portion of Purchase
• 100% of Sales
• Buy One Give One
• Matching Gifts
• Proud Supporter
For example, Soapbox Soaps operates as a "buy one, give one" model — with each purchase of a bar of their soap, one is donated to a community in need.
Form smart partnerships
We've seen many interesting partnerships in the retail space — all enhanced by the use of technology.
Amazon recently partnered with Kohl's to use the department store as a drop-off centre for consumers looking to return products bought on Amazon. The pilot program also includes retail space for Amazon's technology products, like Alexa to increase purchases.
Retailers are experiencing great gains through these partnerships — think about the potential of connecting your packaging with a service like Shazam!
Use data to evolve
According to a survey conducted by YouGov, consumers are willing to share personal data (email, age, location, etc.) for tangible benefits.
"Nearly half (43 percent) of the more than 1,000 consumers surveyed agreed that they would exchange personal data with companies to save money through personalised promotions, discounts or deals, followed by 39 percent looking for speedier issue resolution."
This value exchange is accompanied by a stronger need for personalised experiences. With more, and often times more personal data being shared with brands, there is greater pressure for brands to exceed user and consumer expectations.
With this openness to share, initiatives like the General Data Protection Regulation (GDPR) have been put in place in an effort to set a standard of how companies handle our personal data.
The new GDPR rules give users the right to access the data a given company has about them, and what it's used for. As a consumer, you may also request to know if your data has been shared with any outside groups or lists, and in some situations, this personal data can be erased.
Still, many consumers will continue to share their personal data with brands and organisations. In fact, GDPR is just one-way B2B and B2C marketers can deliver what consumers really want: tailored customer journeys.
There is clearly a unique opportunity to re-value packaging, but with so many options, where do you start? Brand pride is delivered through our I-D-E-A process — here is how it breaks down:
Inspire insight and innovation: We use strategic tools to provide insight and innovation to inform and challenge the brief.
Define brand strategy design and visualising: This is where brand strategy, design strategy and content generation occurs. Here, there's also room for design development and iterative prototyping.
Evaluate + validate with consumers: To ensure success of a product launch, we gather expert panels to conduct insight workshops and shop along interviews.
Activate, optimise and produce: This final step includes technical specifications and visualisation to deploy the approved launch materials.