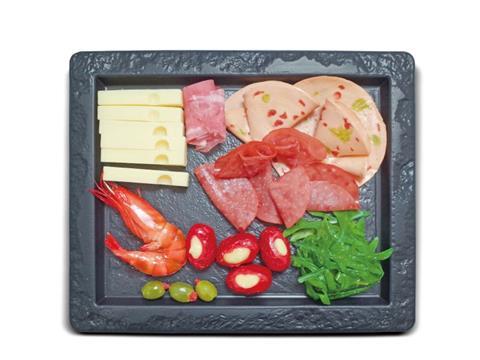 Total Corbion PLA will be exhibiting at the Fakuma trade fair from 17 – 21st October in Friedrichshafen, Germany.
On display will be a number of partner applications based on Luminy® PLA (Poly Lactic Acid) resins from Total Corbion PLA. The Luminy® PLA portfolio includes both high heat and standard PLA grades and is used in a wide range of markets from packaging to durable consumer goods. To demonstrate the innovative high heat capabilities of Luminy® PLA, visitors are welcome to enjoy a fresh cup of coffee at the company's booth, hall B4-4207, brewed from a PLA coffee capsule and served in a PLA cup.
An innovative solution for luxury cosmetics packaging will be demonstrated in the form of biodegradable wood composite soap case. Developed by Finland-based Sulapac®, the material stands out above traditional plastic packaging with its unique and premium wooden appearance. While it is manufactured only from safe, renewable and pure raw materials and it does not contain any ecologically harmful compounds, it is still as durable as conventional plastic.
A bioplastic thermoformed black platter for attractive presentation of foods such as cheese, sushi and hors d'oeuvres has been developed by Pack & Proper. It is made from Luminy® PLA and has been designed to exhibit a 'stone-look', slate appearance thanks to its surface shape.
Other examples of innovative PLA applications on display include thermoformed domes from Alphaform, PLA-lined paper cups from Totempak, single-use aprons from Gaia, coffee cup lids from WinGram, tea bags from Nonwoven Network, coffee capsules from ATI, thermoformed packaging from Bio4Pack and foamed ice cream packaging from Synbra.
Total Corbion PLA recently announced that PLA made from Bonsucro certified feedstock is now available for commercial order. The company is committed to sustainable sourcing of raw materials, and works closely with Bonsucro and suppliers for continuous development, support and improvement of the Thai sugarcane industry. This latest achievement allows converters and brand owners to use a certified PLA bioplastic that has been produced from sugarcane grown supporting the principles of sustainable agriculture. Furthermore, the company is on track to start up its new 75 kTpa PLA production plant in Rayong, Thailand in the second half of 2018. The plant will be able to produce the complete Luminy® portfolio of PLA neat resins: from standard PLA to innovative, high heat resistant PLA.
Visit Total Corbion PLA in Hall B4-4207 to learn more about how you can make the switch to biobased PLA plastic.
More info: