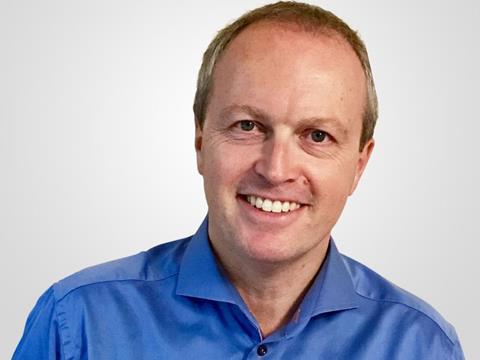 Neil Court-Johnston, VP Strategy EMEA at Zotefoams, talks about the company's expertise in monomaterials and the recently launched ReZorce food and beverage pack.
Your elevator pitch: introduce and sell us your company in no more than 280 characters.
Zotefoams, a pioneer in cellular materials for 100 years, minimises the use of natural resources through reducing energy and polymer usage, benefitting the environment. Our latest innovation is ReZorce – mono-material HDPE recyclable barrier food and beverage packaging that also incorporates recycled materials.
Where are your company's locations? Are there any specific challenges or advantages relating to your geographical location that you could tell us about?
Zotefoams has grown from a single UK site manufacturing polyolefin foams to offering a range of cellular materials products and technologies from sites in the UK, the USA (three locations), Poland and China. We don't stand still, we work across a variety of sectors and we're constantly learning and growing. It's exciting!
Tell us a surprising fact about the market you work in.
Multi-material cartons are often hard to recycle due to the specialist facilities required and complex, time consuming and expensive process. This means not all cartons put into the recycling bin are recycled. We want to collaborate with companies in the packaging space and work together to do better.
At Packaging Europe we like to watch trends and areas of innovation as they evolve. Can you tell us something we might not be aware of that is driving technology in your sphere?
ReZorce – launching to the market now. We're so proud of our microcellular technology that closes the loop by being 100% recyclable and made of up to 100% recycled materials. We're looking forward to expanding ReZorce cartons to other applications too.
What would you say is the biggest common misconception that you encounter in your business?
That all plastic is bad! We'd argue that as consumers, we all have a responsibility to do the right thing when it comes to plastic products – whether it be recycling, reusing or reducing. When used responsibly, plastic is incredibly powerful and can contribute to a truly circular economy.
If the wider packaging industry could be transformed in some way, what kind of change would you like to see?
We all have a responsibility to ensure we're packaging products using the right materials. ReZorce cartons are fully recyclable HDPE cartons, made with up to 100% recycled materials. We champion using plastic better – we should all strive to create closed loop circular packaging.
…and how do you envisage your company changing the industry in the coming years?
Sustainability is, and will continue to be, at the heart of what we do. Our materials save weight and fuel in cars, trains, and aircraft, save energy by insulating, and provide protection to people and goods. Our purpose is to produce optimal material solutions for the benefit of society. We create products that do better.