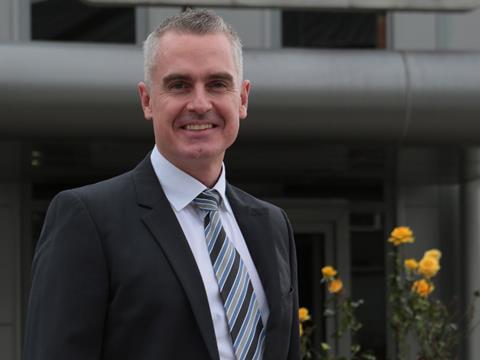 In our latest Rapid Interview, we talk flexibles, innovation, and greenwashing with Warren Shaw, Vice President of Innovation at Korozo Group.
Your elevator pitch: introduce and sell us your company.
Korozo is Turkey's largest packaging producer and a top ten player in the European flexible packaging industry. We provide consumer packaging solutions for food, petcare, home and personal care, as well as specialty solutions for hygiene, healthcare and industrial applications.
Where are your company's locations? Are there any specific challenges or advantages relating to your geographical location that you could tell us about?
Headquartered in Istanbul, Korozo operates ten factories in Turkey and Belgium, with sales and distribution offices across Europe. Our strategic location allows us to serve established European markets as well as important growth markets in Eastern Europe, Russia and MENA.
Tell us a surprising fact about the market you work in.
Simple – flexible packaging saves more resources than it uses. Compared to other packaging materials, manufacturing is more efficient and versatile, logistics optimised (air isn't transported) and food better protected. It is recyclable too, and consumers are willing to make the switch.
At Packaging Europe, we like to watch trends and areas of innovation as they evolve. Can you tell us something we might not be aware of that is driving technology in your sphere?
Modern consumers drive our innovation: they require excitement, variety, intelligence and convenience and want a circular economy. Smart packaging (think unique interactive coding through smart inks) isn't just for fun, it will drive systemic change in our industry.
What would you say is the biggest common misconception that you encounter in your business?
Actually, there are two. From consumers? That plastic packaging is the problem, without realising the food it saves and distributes, and that it is recyclable with the right infrastructure. From the industry? That somehow a circular economy will emerge without real change now.
If the wider packaging industry could be transformed in some way, what kind of change would you like to see?
Stop greenwashing and accelerate sensibly to a circular economy: tackle waste first with collection infrastructure, providing feedstock for innovative and scalable recycling to emerge. But carefully foster the PCR/virgin balance to ensure costs stay down and growth continues.
How do you envisage your company changing the industry in the coming years?
Korozo has invested heavily in the right technologies at the right time. State-of-the-art extrusion, flexo printing, pouching and more, enable us to scale recyclable yet cost-effective PE & PP-based solutions, with short lead times for our customers, and convenience for consumers.