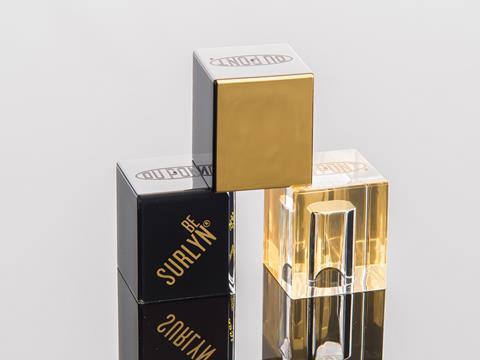 On 31st August 2017 Dow and DuPont came together in one of the largest mergers in corporate history. On the eve of the transaction, Tim Sykes visited DuPont in Geneva to profile one half of the new power couple looming over the packaging value chain.
DuPont's European Technical Center and Geneva Innovation Center are co-located in Meyrin – 220 km along the Swiss Alps from Dow's analogous base in Horgen. The facility combines fundamental research and product development, where a portion of DuPont's annual $1.6 billion R&D budget is spent, under the same roof as a collaboration space to which partners are invited to come and discuss the requirements of the value chain and where training is provided to customers and brand owners. Part of a global network of Technical Centers and one of ten international Innovation Centers, Meyrin is a major hub for polymer formulation, compounding, converting and testing.
Collaboration isn't just external
At first glance the Geneva Innovation Center has the eclectic appearance of a museum of curiosities: exquisite perfume bottle caps and a stab-proof vest; packaging film and golf balls. The displays reflect and emphasise the breadth of markets served by the Performance Materials division – and everyone at DuPont seems conscious of the asset that this scope represents.
"Collaboration is an internal as well as external process at DuPont," observes Bernard Rioux, EMEA strategic marketing manager and global packaging marketing leader. "When we bring packaging people to Meyrin we like them to see what else we can do with our polymers. Sometimes this stimulates people to think outside the box."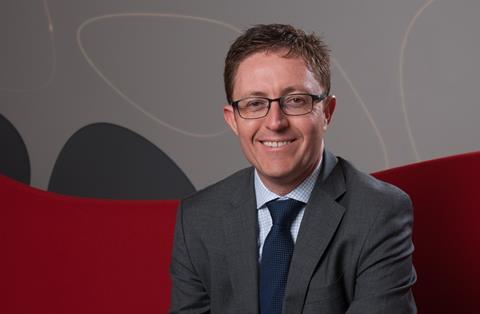 Internally, products for packaging have benefited from cross-fertilisation of knowledge across the DuPont business. For instance, use of amorphous polyamide for improved oxygen barrier borrowed from work in an industrial automotive application. The Nutrition and Health business unit has lent its expertise in bacterial processes to inform R&D in meat packaging, while its insights into the preservation of vitamins fed into the development of the celebrated dual compartment pouch which starred in the Virtuous Circle project. Speaking of which, the compatibilisers used in recycling these multilayer film pouches were developed for the Engineered Polymers business in order to modify engineered plastics.
Meanwhile, the external dimension of collaboration has been occupying DuPont for some time. "We've been striving to collaborate with the value chain for a while and we've learnt a lot of lessons along the way," reveals Chris McArdle, regional business director, Packaging & Industrial Polymers. "Around ten years ago we started approaching brand owners to talk about their products. To be honest, this approach didn't really resonate with them. So we began positioning ourselves as their packaging solutions provider, inviting them to 'tell us your problems'. This led to lots of good discussions but in many cases we weren't equipped to meet their demands. Since then we have refined our approach. We don't attempt to solve every problem. Instead we present solutions where we have them. Having undergone this learning process, we can speak the brand owners' language and we talk to them about solutions that we know we can provide via our customers."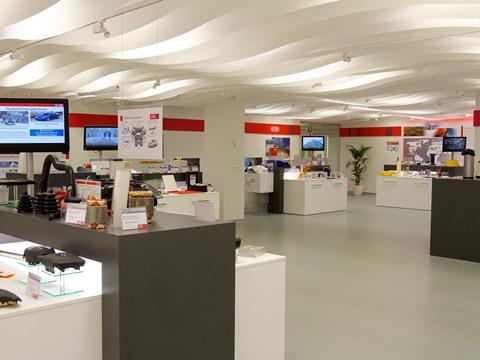 According to Bernard Rioux, access to brand owners has made an important difference in how DuPont engages with the packaging market – though it's a journey that required a degree of delicacy. "At first we had to walk on egg shells vis-à-vis our customers," he says. "Converters aren't always happy at the idea of us talking directly to their clients! However, I believe we have gradually won them over by demonstrating that we can educate brand owners about market opportunities for them to differentiate, with the benefits of added value shared by the converters."
Collaborations across the value chain have access not only to DuPont's chemistry, but to converting and laboratory facilities comparable in scale to Dow's at Horgen. The production floor boasts, among other equipment, an extrusion coating line kept busy both for internal R&D and to prototype new ideas arising in collaboration with customers and brand owners. In addition, on the day of the visit a five-layer blown film line was being used to carry out a series of tests on sealants. One of the benefits of collaboration is that a big player at the start of the value chain operates on a scale at which it can carry out testing and prototyping for customers – without disruption to their production schedules. Around the corner from the converting machinery, the labs at Meyrin are engaged in testing stiffness, sealing performance, moisture, perforation resistance.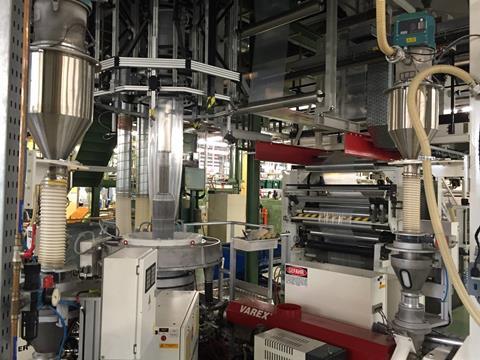 Being wedged between France, Italy and Germany – three world leaders in cosmetics – it's perhaps inevitable that Switzerland has also become DuPont's global hub for this market. As such, Meyrin accommodates blow moulding and hot stamping facilities, and frequently hosts discussions with the brand owners' leading designers to realise and occasionally lead their creative imagination. The perfume or cosmetics cap is an area where DuPont™Surlyn® comes into its own.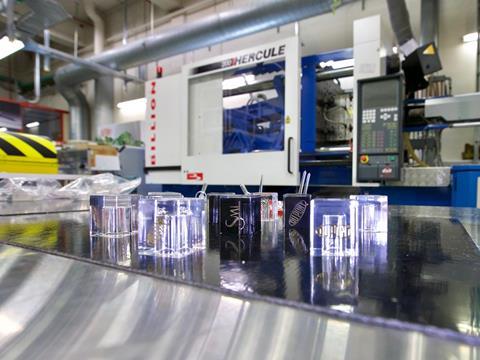 As Chris McArdle says, "in the luxury end of the cosmetics market, Surlyn® has become almost synonymous with the clear plastic cap." There has been a lot of recent innovation in the creation new effects, including the fruits of a collaboration with hot stamping specialist Kurz. Meanwhile, Surlyn® offers a full palette of grades for a variety of cosmetics applications, with a new series set to be launched at Luxe Pack Monaco, including PC3000 offering better optics and PC500 for improved productivity.
Sustainability +
Questioned on the key drivers of innovation, everyone at Meyrin puts sustainability at the top of the list. However, it's rarely sustainability on its own. A recurring theme of the discussions is the need to make packaging solutions more sustainable while ticking additional boxes. As Sarah Perreard (global packaging sustainability value chain leader) puts it, "Sustainability isn't just a trend, but is ever-present in the background, fundamentally incorporated into our business and informing everything we do. Many metrics exist to gauge sustainability – food waste, energy consumption, materials use, etc. The objective is to optimise performance in these criteria while simultaneously reducing costs. Sometimes there's a dichotomy set up between wasting food or saving food by having more packaging. However, the aim has to be to reduce both food waste and packaging waste. Or to reduce weight without reducing stiffness."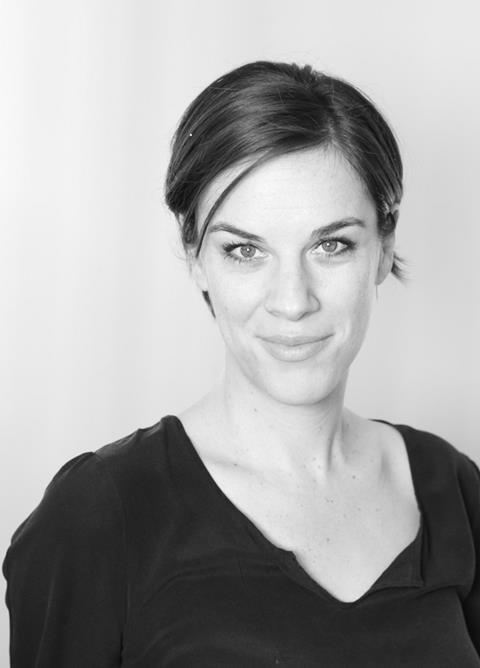 Once again, Surlyn® – not a new polymer in itself – has come to the fore in the development of new multilayer structures delivering the downgauging combined with performance key to much of the sustainability agenda. For instance, a new film consists of outer layers of Surlyn® and PA (providing stiffness) and sandwiching Nucrel-LDPE-Nucrel inner layers. The Protect+ pouch produced by Huhtamaki has delivered weight reduction while also reducing the sealing time, converting at lower temperature and at the same time actually increasing perforation resistance.
Another downgauging technology has been coex biorientation, which can achieve more than 50 per cent weight reduction thanks to Triple Bubble® technology developed by Kuhne Anlagenbau GmbH: co-extrusion, bi-orientation and annealing combined with innovative products from DuPont assuring interlayer adhesion, shrinking and sealing. The result is a biaxially oriented multilayer structure suited to both shrink and stable films. "This offers packaging users the opportunity, for example, to redesign laminates for easier recycling," explains R&D fellow Karlheinz Hausmann. "In the case of coffee packaging a 67 per cent weight reduction was achieved in relation to the conventional laminated structure previously used, accompanied by lower carbon emissions and simplification in manufacturing processes.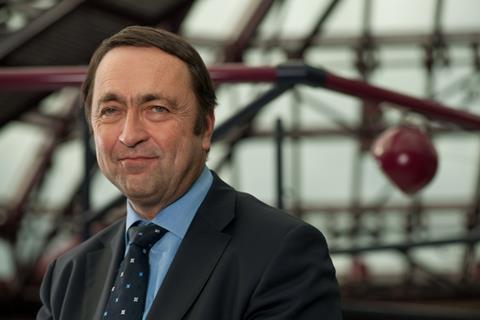 As for food waste, DuPont sees a clear environmental and cost incentive for brands to invest in packaging that protects and preserves more effectively. According to a 2015 Denkstatt study of Austrian retailers, 1000 times more CO2 can be spent producing food than protecting it and carbon-intensive meat can cost every year to European retailers up to €35 million in waste. DuPont is bringing to market possible solutions in the form of vacuum skin packaging, extending shelf life by up to five times, and barrier shrink bags, which extend the life of the product by 35 days at the same time as being ten times lighter than alternatives.
Finally, as chronicled by Packaging Europe earlier this year, the other element of DuPont's environmental focus, and a key differentiator within the multilayer film market, has been on the challenge of recycling complex films. DuPont has been pioneering the use of compatibilisers to effect recycling of heterogeneous plastic waste (another technology indebted to internal synergies: the Fusabond® compatibilisers used in recycling being exactly the same as those in industrial applications). The widely publicised Virtuous Circle initiative has pointed the way to commercially viable recycling. "Following our introduction of the programme at interpack we have had numerous requests from brand owners, recyclers and NGOs to work on pilot scheme extensions," Sarah Perreard reveals. "We have big developments of the project in the pipeline – with a focus on housing materials."
"It has been received wisdom for a long time that PP and PE are incompatible in the waste stream. We've made it possible to combine them," says Bernard Rioux. "People listen to us thanks to this project, because we have concrete examples. Having real data from field tests gives us credibility."
With regard to future R&D, sustainability will continue to loom over DuPont's activities. Sarah Perreard reveals that initiatives addressing the problem of marine waste are in the pipeline. Meanwhile, Chris McArdle foresees continued attention to those typical packaging dichotomies where DuPont can perhaps neutralise the trade-off. "For example, I think there will be a focus on the tension between convenience and sustainability in food packaging. Smaller pack sizes and on-the-go demands are not always good for recycling. How do you tie the two together? The market can expect more work on this."
"Surlyn® is back!"
As suggested above, packaging innovation at DuPont has a focus on tactical interventions in specific areas where a difference can be made. "From a chemical point of view, most of the products we're dealing with are a few years old," remarks Bernard Rioux. "So we can say that the market drives R&D more than pure science. We're analysing where the demands are. Where are the opportunities? What are the sweet spots?"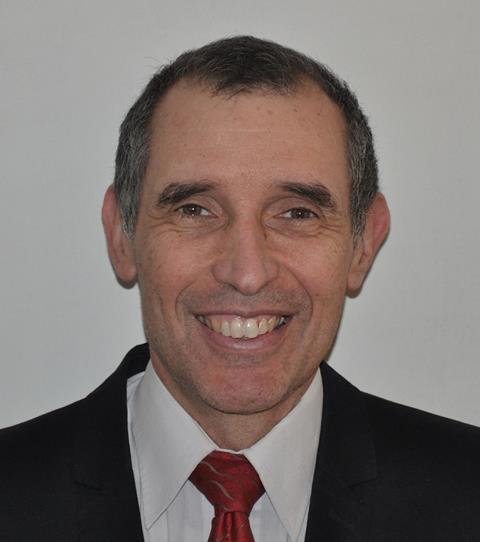 One of the consequences of this strategy has been a revitalisation of Surlyn® over the past five years. "We did our homework and identified the right market applications, in particular noticing how the specific properties of Surlyn® answered the growing emphasis on downgauging," Bernard Rioux continues. "Surlyn® is back!"
"Surlyn® never went away and has always done well," Chris McArdle adds. "However, growth in packaging slowed a bit as new applications emerged. The new emphasis on sustainability, downgauging and food waste have driven new growth – along with the surge in innovation in the cosmetics market."
Surlyn® is used across so many market applications – its lightweighting 'honeycomb' property providing exterior stiffness in everything from packaging films to shoes to golf balls – that it could be viewed as the perfect symbol of DuPont's habit of cross-fertilisation. Strolling out of the Technical Center in Meyrin (upon floors coated, inevitably enough, with Surlyn®), I reflect that there are a lot of similarities in the philosophies and the corporate cultures of DuPont in Meyrin and Dow in Horgen. As the merged businesses begin to explore the points of synergy we can expect to see a new level of cross-fertilisation.