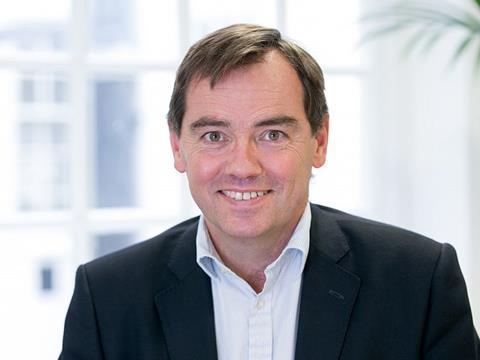 Hugh Ross, CEO of Petainer explores refillable bottles (RefPET) as a stepping stone towards a zero-wate economy. and makes the case for better recycling management.
It seems extraordinary that in an era of globalisation and mass-communication we can't, as a planet, sufficiently get our act together to achieve a global zero-waste economy.
It has been technically possible and economically viable to produce goods from 100% recycled plastic for some time now, in fact there is no reason why plastic shouldn't be seen as its own raw material.
Norway already has a 95% recycling rate that includes everything that's collected and doesn't end up polluting the land or sea. The current recycling rate of PET bottles in Norway is estimated at about 80 to 90%.
Germany too has an outstanding record, and according to a report by the German Society for Packaging Market Research, 93.5% of all PET bottles in Germany were recycled in 2015, and 97.9% of PET bottles were sold with a deposit on them.
The German system works in much the same way as the Norwegian one, but without the tax on drinks packaging. Instead, the scheme is mandatory.
Whilst 50% PCR for single use is now quite common in Germany, they were one of the first to shift to yet another sustainable solution - RefPET.
RefPET or Refillable bottles can be made with as much as 30% recycled content and are reused up to 20 times. There is approximately 2% waste for every cycle the bottle performs which can be isolated, converted to PCR flakes and pellets for the production of new bottles, making it a true zero waste plastic pack format.
Other countries that lead in the plastic recycling and waste management are as diverse as Austria, Wales, South Korea and Switzerland.
The UK, on the other hand, might be aiming high but its weak recycling system has impeded its progress.
Whilst Environment Secretary, Michael Gove, decides how he is going to overhaul the UK waste system, the debate rages around whether to adopt an all-inclusive deposit return scheme that covers all sizes and materials.
At this point, as our seas solidify under mismanaged plastic waste, this detail seems rather academic.
Sustainably managing waste has become our key driver against the world's worsening resource crisis, yet there are industry trade bodies such as the British Retail Consortium who seem focused on lobbying for a watered down scheme.
So, whilst the Nordic countries are close to reaching 100% recycling, the UK on the other hand features some shamefully low statistics, such as 59% of plastic bottles that are currently being collected for recycling. Many of these end up going to landfill or incineration, because they're contaminated by other waste. In fact, European figures suggest that only around 37% of bottles are actually recycled.
We are now able to produce lightweight PET bottles made from 100% food grade post-consumer recycled (PCR) PET. This far exceeds the EU's Single Use Plastics directive target to incorporate 25% recycled plastic in PET bottles from 2025 and 30% in plastic bottles from 2030.
Furthermore PCR has a significantly lower carbon footprint than virgin PET materials, and the reduction in product weight reduces C02 emissions further enhancing the product's carbon footprint.
There appears to be a widening gap between what the likes of Germany and the Nordic countries are achieving with their waste and where Britain currently stands, on the first step towards authentic sustainability, which is recycling.
We need only look at the Nordic and German models to see that carefully managed resources are the vital starting point. Britain needs to make some drastic shifts if it aims to catch up.
Higher plastic recycling rates and a holistic approach to the whole supply chain supports more sustainable consumption and production patterns for plastics.
There is another factor involved too, and this is the current misconception around the quality of recycled plastic products.
Leading Northern European beverage producer, Royal Unibrew recently collaborated with Petainer to develop a best in class, high performance, lightweight PET bottle with 50% food grade post-consumer recycled PET for a 500ml major carbonated soft drinks brand.
Contrary to popular belief a 500 ml PET bottle such as this is as clear as a bottle made from virgin material and just as strong. Petainer has also developed a 100% solution for still water products.
Recycled plastic products have undergone transformational changes over the last decade. More countries need to step up to a model where they recognise the true value of waste.
Ultimately, sustainability is everyone's responsibility and plastic bashing is not a solution, it simply draws the conversation away from pursuing sustainable solutions. Those countries, such as the UK, who are lagging behind, should not be blind to plastic's potential to address the situation, it is not plastic that is the problem so much as how we manage it.