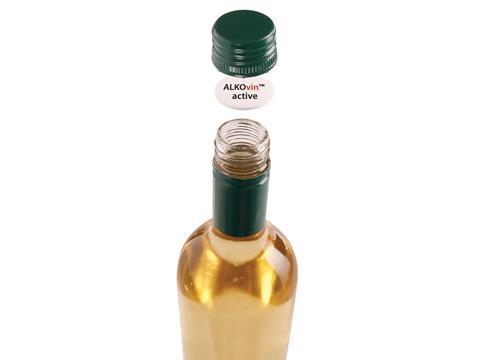 The ALKOvin™ active liner has been tested by the renowned AWRI "Australian Wine Research Institute", and all tests conducted so far (over 36 months now) confirm that ALKOvin™ active liner can reduce and prevent the formation of volatile sulphur compounds (VSCs), while offering excellent oxygen barrier performance (OTR ≈ 0.0 mg O2/yr) similar to the traditional TIN-Saran liner. Furthermore, the innovative liner does not have any effect on varietal thiol compounds –meaning it does not scavenge desirable thiol compounds from wine during bottling ageing and does not have any impact on free and total sulphur dioxide concentration. The full AWRI report is available upon request.
Harald Hexamer, proprietor of renowned winery Weingut Hexamer, Germany confirms the essential performance of ALKOvin™ active:
"I have been using ALKOvin™ active liners for more than two years now and I am very pleased and excited about the result. I hand-harvest my grapes and produce quality wines; preserving the taste and precious wine aroma is of utmost importance to me. With ALKOvin™ active liner's security, I do not have to worry anymore about reductive notes and flavours after bottling; I feel assured that my wine will arrive with the consumer with optimal aroma and taste."
According to Nishan Goenka, Global Sales & Marketing Director at Meyer Seals: "After having worked on this project for almost nine years including several trials and tests with wine institutes and vineyards, there is clear evidence from the industry to prove and support the view that ALKOvin™ active is the long-awaited, next-generation sealing liner, destined to cement its place under a screw cap. This is the best insurance for your wine under a screw cap!"
Click here to learn more about ALKOvin™ active
For further information, please contact
Vasileios Sakalis
International Key Account Manager at Meyer Seals®
Mobile: + 49 (0)176 12 801 832
Email: sakalis@meyer-seals.com
This content is sponsored by Meyer Seals®.