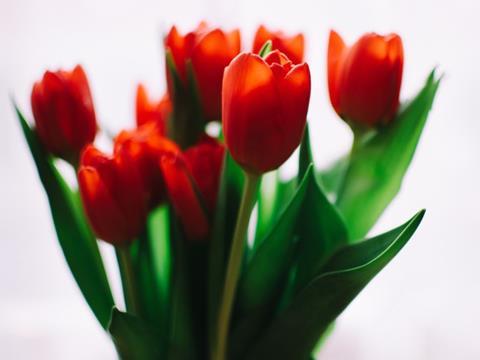 Flowers are the perfect gift for someone close to the heart but geographically distant, i.e. theoretically an ideal e-commerce market.
However, they are also a delicate and perishable commodity, typically requiring hydration during transportation and lasting only four or five days in conventional packaging. Flexible packaging specialist Uflex gained much attention with the recent release of its Flexfresh solution, which promises waterless transportation with significantly extended product life. Siva Shankaran (VP, Flexfresh) discusses the contexts with Packaging Europe.
"Internationally, all flowers are transported using expensive air freight from growing region to the markets," observes Mr Shankaran. "The typical supply chain is grower – auction house – wholesaler – retailer / florist – and finally the consumer. Thanks to e-commerce platforms it's now possible to connect the growers directly to the consumers. Our concept was to to ship flowers in post parcels without any water. This eliminated the possibility of cross contamination with other courier goods."
Flexfresh, developed by Uflex, comprises a proprietary polymeric formula that is claimed to prolong the shelf life of flowers. It utilises Active Modified Atmospheric Packaging (AMAP), working in conjunction with the Fast Respiration Meter and Laser Perforation system supplied by Netherlands-based Perfotec B.V. While the respiration meter ascertains the respiration rate of the flowers, the laser system uses this information to adapt the permeability of the polymeric film with the help of perforation matrix.
This solution makes it possible to hold flowers intact between 10-15 days as per supply chain requirements: twice or three times the usual shelf-life. This enables florists and retailers to plan and store large inventory for festive rush. The packaging can also be industrially composted within 180 days.
"The substrate is the first biodegradable film that maintains the hydration of flowers during transpiration (evaporation causing loss of moisture during respiration) thus creating a closed loop system," says Mr Shankaran. "Flowers are put into slow respiration mode by reducing the oxygen availability, preventing excess oxidation and dehydration. The film keeps the flowers breathing in hydrated oxygen and releases excess humidity keeping them touch dry. The flowers thus can go without water for a significant number of days as the humidity is fed back in to them as they continue to breathe in the modified atmosphere."
These extended capabilities open up new and more sustainable ways of selling flowers."We are visualising an in-store display without water and web shops that can offer preformed flower bouquets by post parcel without having to worry about poor quality on arrival," Mr Shankaran continues.
"Flexfresh eliminates the use of millions of gallons of water from the flower supply chain currently used thereby making it one of the most sustainable packaging solutions. Solutions entailing e-commerce packaging are proving to be as challenging today as were our first efforts around defining the sustainable packaging at the turn of this century. Just as we learned then that there is no such thing as 'the most sustainable package', we are learning today that there are many areas of focus that can lead to a more efficient, cost-effective and environmentally responsible e-commerce packaging solutions perfectly echoing the ethos of a brand that consumers rightly expect. While designing waterless internet flower packaging this was the axiom that we adhered to. Another of the significant savings that accrues is the fact that nearly 2.7 times more material can be carried per truck, since water is completely eliminated if the transportation is done from grower to retailer using sea freight."