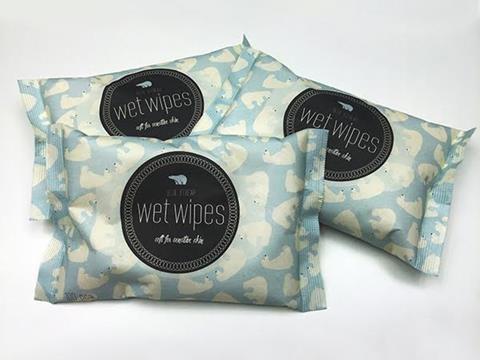 Ambitiously developing innovations through collaboration, Dow is at the forefront of the plastics industry, drawing on expertise in the EMEA region. At K 2016 Dow's booth (Hall 8a, stand K48) will attract the attention of attendees to its theme 'the face of innovation'. Focused on the three pillars of growth, sustainability and innovation, the stand will share stories of collaboration for sustainable solutions, and demonstrate how Dow helps smaller and medium sized companies grow alongside it.
"Our focus will be on the key faces that bring solutions alive and to the marketplace, whether that means our value chain partners, customers, researchers, world-class scientists or marketing experts," comments Judith Hicks, senior business communications manager, EMEA.
Dow's stand will include an interactive collaboration zone, bringing to life stories of how the company has worked with partners to overcome challenges and technical problems to develop groundbreaking packaging solutions. Visitors can also learn about Dow's innovations such as Pouchug™ and PacXpert™ through an application touch table and sample room. "Our experts will be discussing their solutions and collaboration successes in our auditorium, and for the first time ever, we have invited our partners to give talks with us," Judith Hicks adds. "This reflects the whole ethos of our Pack Studios concept- bringing people together to collaborate and find the right solution, regardless of who they are in the value chain."
Launched in 2015, the Pack Studios concept represents a new model for collaboration. It offers Dow customers a distinctive and advantageous position to leverage Dow's expertise, broad product portfolio, and application testing capabilities as well as the ability to access a global network of additional industry experts and resources to help accelerate the development of packaging solutions.
At K Dow will be showcasing new innovations for markets ranging from food packaging, transportation, infrastructure and appliances to consumer durables, utilities, healthcare, medical and more. There will be live demonstrations of the latest processing and performance advantages of Dow's next generation products, from its packaging & specialty plastics, elastomers, and electrical & telecommunications businesses.
A flexible alternative to rigid containers
Since the PacXpert™ solution won the Packaging Europe Sustainability Award in 2015 for weight reduction, there has been further development and success, as Fabrice Digonnet (NBD leader, EMEA) reveals. "We have effectively introduced PacXpert™ on the shelf in Europe, with more than 15 packs active today on the marketplace - a massive achievement over the course of a single year which we are very proud of," he says. "We want to take the opportunity to showcase some of these packs at K 2016, and to highlight the collaborative stories with our partners in order to reach this feat."
PacXpert™ Packaging Technology is an innovative technology that enables the transition from larger traditional rigid containers to flexible packaging options. The distinctive flexible stand-up pouch is durable, lightweight, and cost effective. While flexible, the cube-shaped package is shelf stable and can stand equally well upright or on its side.
Suitable for a wide range of applications, from loose food products and bulk beverage containers to windscreen fluid, PacXpert™ Technology's flexible, lightweight design delivers 50 to 80 per cent weight savings over traditional rigid packaging alternatives. It is also lightweight for transportation purposes, weighing ten times less when empty, and for disposal, meaning emptied containers take up less receptacle space when discarded.
Mr Diggonet highlights two successful collaborations which will be shared with attendees at K. The first came about when Swiss brand owner FRIPOO required packaging for a year-round windshield cleaner for vehicles. The result is a five litre lightweight flexible packaging based on an innovative solution brought by O. Kleiner AG, converters who are licensees of the PacXpert™ packaging technology.
Dow worked closely with leading Swiss food service provider, Hugo Reitzel, in order to understand the current trends and challenges within their industry. As innovation and problem solving is in both companies' DNA, Philippe Michiels, CEO of Hugo Reitzel, immediately could see the opportunities that this partnership could create. Thanks to close collaboration, and PacXpert, a new and more efficient flexible packaging solution was introduced to the market with great success.
On-the-shelf differentiation
The second is PoucHug™, a technology designed to elevate consumer perception by communicating a natural look, authenticity, a soft feel, and premium message. It was developed after Dow identified a specific need for a natural and soft-to-touch packaging solution, which would enhance product branding and address the market trend for natural and high quality products.
Using Dow's Pack Studios capabilities, PoucHug™ combines Dow's expertise in packaging and non-woven materials for the hygiene industry, as well as its packaging and lamination adhesives offerings, including: AFFINITY™ Polyolefin Plastomer Sealants, ELITE™ Polyethylene Resins for Optimized Flexible Packaging, and MOR-FREE™ Solventless Laminating Adhesives.With PoucHug™, the external layer of the laminate is replaced with a non-woven substrate which changes two main aspects of packaging: the look and feel. The nonwoven surfaces are textured and opaque in comparison to incumbent BOPP and PET surfaces which are normally flat and glossy and can be perceived as cold and hard. Additionally as the non-woven laminate is soft, PoucHug™ feels like fabric instead of plastic.
Giuliano Butti, value chain manager, EMEA, comments: "More and more, we are seeing a trend for bio and natural products, especially within the food segment. We aim to address the needs of our customers, converters, and brand owners with PoucHug™ by offering a pack that can communicate their values through the packaging. Often, you see glossy, shiny, stiff packaging which does not address the market needs, and we aim to differentiate."
Target applications for this technology are rice, coffee and tea packaging. "PoucHug™ recalls the traditional packaging that was used for these products in the past. It can also be applied to other premium market segments such as for pet food. Outside of the food segment, there are many other applications that can benefit from the features of this technology. Giuliano Butti gives the example of wet wipes: "This product is soft, with a natural look, and our technology can reflect the lightness and softness of the product it packs."
The concept has been promoted for a year, and is currently a work in progress. "We are working with converters in Europe to fully develop this technology," continues Mr Butti. "We are also focused on discussions with brand owners to drive this product to the shelf on a global level and are looking forward to how the concept will be received at the K fair."